Posted in: Comics, Comics Publishers, Dark Horse Comics, DC Comics, IDW, Image, Marvel Comics | Tagged: Diamond Comics, image comics, lunar distribution
---
Image Comics Quits Diamond To Go Exclusive With Lunar Distribution
Image Comics has just announced they are quitting Diamond for Lunar Distribution in the Direct Market from September 2023 onwards.
---
I thought there was a lot of sudden Diamond Comic Distributors press releases and news all of a sudden. They knew this was coming. Because today, Image Comics has just announced they are quitting Diamond for Lunar Distribution in the Direct Market from September 2023 onwards. Unlike some other publishers who distribute with both Diamond and Lunar, Image Comics is going all in like DC Comics did, with full worldwide exclusive distribution in the direct market of comic book stores.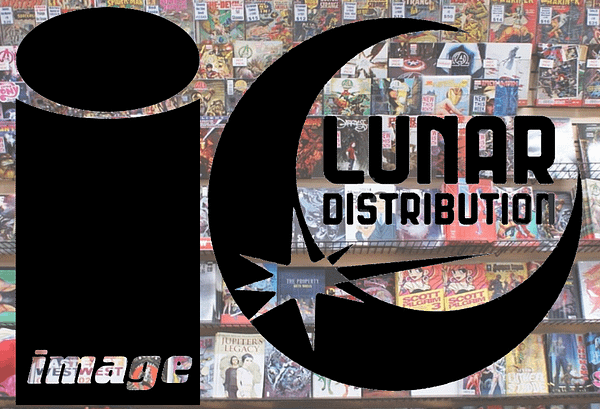 Image Comics will still use Diamond Books for the bookstore trade. However, Image Comics is no longer exclusive to Diamond Books, their exclusivity to Diamond in both markets came to an end last year.
As for the UK, DC Comics uses Diamond UK to distribute to most British comic book stores, using the Diamond UK warehouse in Manchester. Lunar freight charges to direct ship to individual stores across the UK often cost the stores more than the comic books themselves. Diamond UK also distributes Marvel, Dark Horse and IDW to British comic shops. though they are exclusive with PRH. But Image Comics, it seems, will be using just Lunar for the entire world, no exceptions.
Some British stores already have Lunar accounts, but they are generally used for exclusive or time-sensitive purchases, where the cost is less of an issue. While in the US, Lunar can often beat Diamond for shipping prices, in the UK it's impossible at current scales until Lunar choose to open warehouses over here.
I do a little digging and discover that Image Comics will allow Lunar to subdistribute to Diamond and Diamond UK, just as PRH does with Marvel, Dark Horse and IDW. But Lunar hasn't done that with Diamond before, as DC forbids it, DC deals directly with Diamond UK instead. So British stores who want to avoid the insanely high shipping fees from Lunar can choose the only slightly outrageous shipping fees from Diamond UK, with Lunar taking a cut. Lunar will do the same for Universal Distribution in Canada. But for now, for non-Americans, it looks like prices for Image Comics are going to have to go up one way or another.
Image Comics titles will start to appear on Lunar Distributors' retailer website from the 14th of June. Image Comics states that they will "work in partnership with Lunar to share further communications with the Direct Market, including "next steps" details, to ensure a seamless transition for comic shop retailers."
Chairman, President & CEO Geppi Family Enterprises Steve Geppi, owners of Diamond, tells me "over the past 30 years, Diamond's collaboration with Image has been a source of inspiration and motivation. We have cherished the opportunity to work closely with such a remarkable group, sharing goals, dreams, and overcoming challenges together. While their announcement today marks a new chapter in our partnership, I am delighted that Diamond will continue to play a vital role as a key source for Image Comics to the Direct Market. I would like to express my gratitude to Image for the trust and support they placed in us throughout our partnership. Our team has worked diligently to provide exceptional products, service, and exceed expectations. As always, we remain passionate about what we do and dedicated to delivering excellence for the Direct Market and our partners. Our resolve to provide innovative solutions and exceptional service remains stronger than ever."
Lunar Distribution was formed by the biggest comic book retailer, online site DCBS, during the pandemic when Diamond shut down, and DC Comics persuaded their two biggest customers to set up their own distributors to other comic book shops. Only Lunar survived, and when Diamond returned to distribution, DC Comics switched to Lunar exclusively. Most other comic publishers using Lunar share distribution with Diamond. And certainly with Diamond UK. But Image Comics is going all in with Lunar.
This definitely reminds me 1995, when Marvel Comics bought Heroes World Distribution and went exclusive with them, depriving all other distributors of Marvel Comics, so Diamond Comic Distributors signed DC Comics exclusively, followed by Dark Horse, Image Comics and Valiant, as the remaining rival distributor Capital City was unable to give competitive deals, and was eventually bought by Diamond, with Heroes World closing in 1997 and Marvel joining Diamond as well. Twenty-eight years later, the ructions are still rippling through the direct market of comic book stores. And for Image Comics, Diamond just won't do anymore. Thankfully there are some platitudes from Image Comics founders to share.
"First and foremost we want to thank Steve Geppi, Chuck Parker, and everyone at Diamond for their ongoing service and all that they've done for Image over the years. For over three decades, they have been at our side, supporting our books from the moment we founded our company back in 1992," said Todd McFarlane, President of Image Comics. "Every Image comic published, since our inception in '92, has been distributed to thousands of retail outlets by Diamond, and they have played a very important role in our company's evolution."
"We have enjoyed our relationship with Diamond over the decades and we have made some wonderful friends there, so this decision has been a difficult one," added Erik Larsen, Chief Financial Officer at Image Comics, who served as Publisher at Image from 2004-2008. "It was not a move that we made lightly, though, and ultimately, the change was made because of the benefits to readers and retailers who are our real customers. There are services Lunar will provide that will make it easier for stores to buy our titles, and for fans to find our books. This is a big win for them, and we hope this new partnership is as strong and long-lasting as the previous one. We wish Diamond nothing but the best as we look toward the future."
"We leave with nothing but the deepest respect for Steve, Chuck and all of the folks at Diamond, both past and present," said Jim Valentino, Image's Vice President and former Publisher at Image from 1999-2004.
"This is a big change, but we will still be working with Diamond in other capacities and look forward to maintaining those relationships with the Diamond team for years to come," noted Eric Stephenson, the company's current Publisher and Chief Creative Officer. "Lunar is an impressive new player in the Direct Market, and we are eager to work with them on the next phase of our development, as well as joining DC in leading the industry toward what we believe are positive changes for everyone."
And Christina Merkler, Co-owner at Lunar Distribution stated: "We are thrilled to announce our exclusive worldwide distribution deal with Image Comics. We are constantly seeking innovative ways to expand our reach and bring exceptional content to our retail accounts around the world. This partnership will allow us to further expand our offerings and provide unparalleled access to the most exciting and sought-after titles in the industry. We look forward to working closely with Image and continuing to provide top-notch service to our Direct Market accounts."
Will Diamond be able to survive? Well, they have managed to lose DC for North America, and a good chunk of Marvel, Dark Horse and IDW, but Image Comics as well? And will they play nicely with Lunar for sub-distribution to the UK? I think a lot of people fail to recognize that Diamond is a lot more than Diamond Comics at this point, and that it's entirely likely that Alliance Games does more business for Steve Geppi than Diamond Comics in total.
And if Lunar will be sub-distributing to Diamond for the UK and others, then the situation will switch from Lunar/DCBS once being Diamond's biggest customer to Diamond UK becoming Lunar's biggest customer.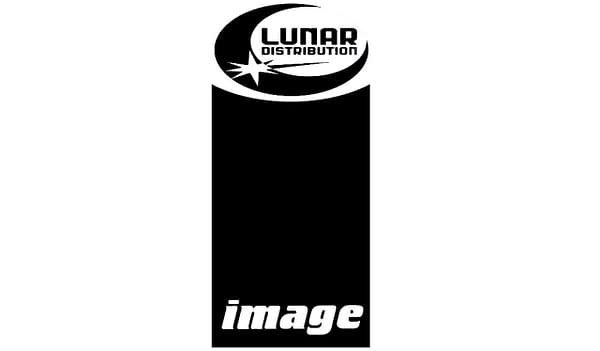 ---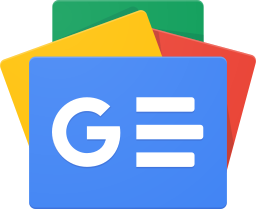 Stay up-to-date and support the site by following Bleeding Cool on Google News today!