Spawn #301 hit final order cut-off date last week – but a number of covers by the likes of Bill Sienkiewicz, Daniel Opeña, and J Scott Campbell hadn't been revealed. It was enough to hit the Advance Reorders – but could they have been higher for Image Comics?
Now, in order to give retailers additional time to gauge consumer demand and adjust their order accordingly, Image Comics has extended the Final Order Cut-off Date of Spawn #301 to Monday, September 16th. And the comic has been delayed until October 9th.
Here's a look at the covers that comic book stores could up their numbers on again, if they so wish.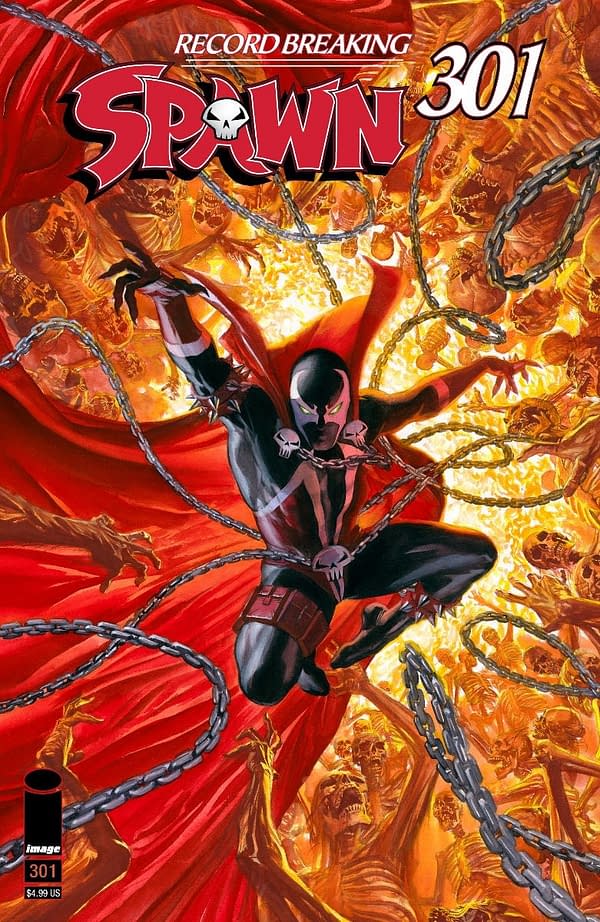 Enjoyed this article? Share it!