Iron Man Meddles in Teenage Romance in Magnificent Ms. Marvel #9 [Spoilers]
Iron Man is known as a futurist, and also a busybody, always interfering in the affairs of the world, believing he knows best. One prime example of that was during Avengers vs. X-Men, when the Avengers invaded the sovereign nation of Utopia demanding the X-Men hand over a teenager for crimes she might commit in the future while under the influece of a bird-themed cosmic death god so that she could be imprisoned on the moon without a trial (but somehow the Avengers were the good guys in this?). Despite the Avengers' fearmongering, it was a device designed by Tony Stark which caused the Phoenix Force to split into five parts, making Tony ultimately responsible for everything bad that happened in the series (not that the Avengers ever take any of the blame).
Tony has also been a teenager, technically twice, once back when he was going to school in "Cambridge, his original teenage years, and again during The Crossing, though we'll never speak of that again.
So it's only natural that Tony would decide he should interfere in the love affairs and romance of teenagers, right? Spoilers ahead.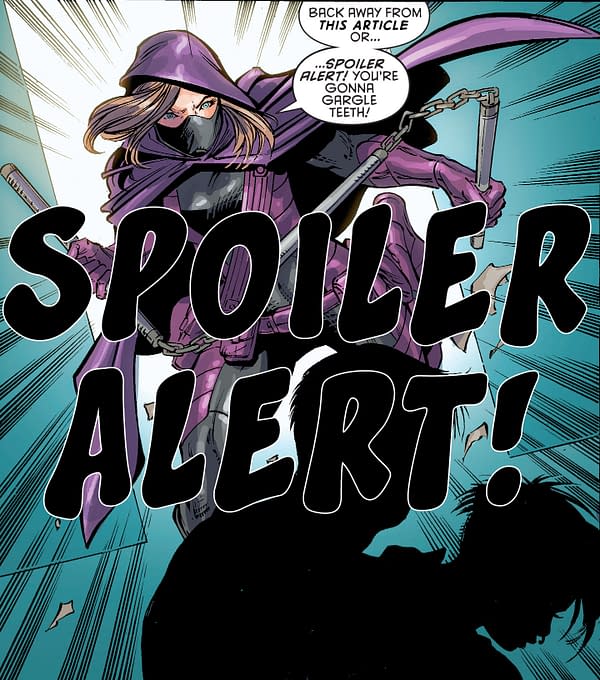 Things haven't been going too well for Ms. Marvel lately. Her dad is sick, incurably so, and in Magnificent Ms. Marvel #9 he's hospitalized and the outlook isn't good. She needs a breather and goes outside for some fresh air with Bruno.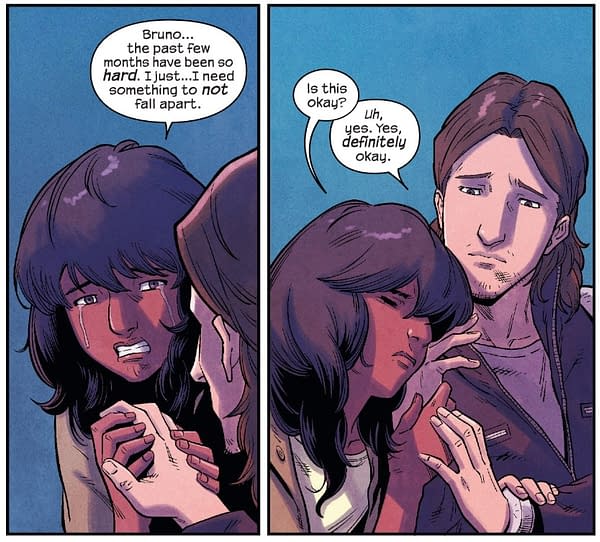 That's when Iron Man shows up, with Doctor Strange in tow. Now that the Doctor is back to medical practice again, it turns out he's the only one who can save Kamala's dad. But matters of life or death are one thing. More important to Tony, it seems, are matters of the heart. He has some advice for Ms. Marvel…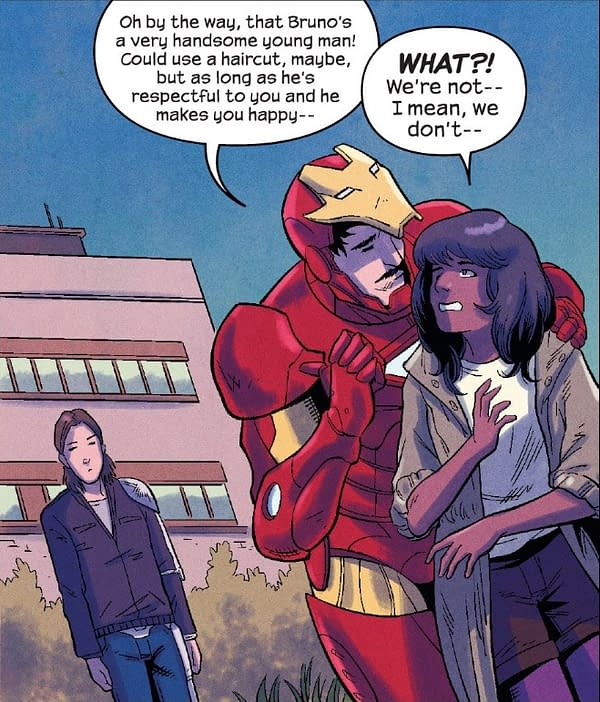 In fact, he leaves her in quite an awkward position…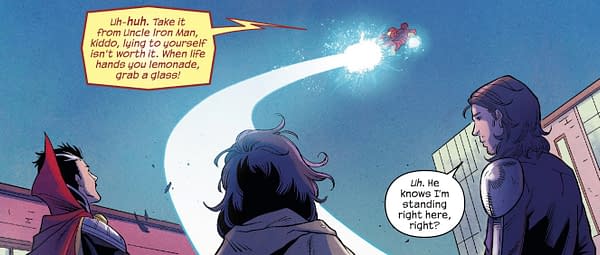 Will Kamala heed "Uncle Iron Man's" advice and make "lemonade" with Bruno at last? Will she grab his "glass?"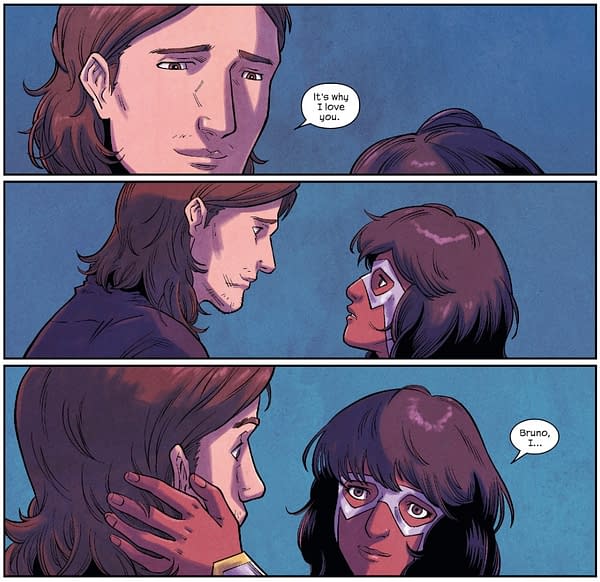 Magnificent Ms. Marvel #9 is in stores now.
MAGNIFICENT MS MARVEL #9
SEP190940
(W) Saladin Ahmed (A) Minkyu Jung (CA) Eduard Petrovich
Disaster strikes Ms. Marvel's family, drawing Kamala and Bruno closer together than ever before. Are these two best friends about to become something more? Or will Kamala's duties as Ms. Marvel come between them? Brace yourself for a whirlwind issue that will change MS. MARVEL forever!
Rated T+
In Shops: Nov 06, 2019
SRP: $3.99