Is This How The Truth Of Lois And Wonder Woman Will Come Out? (Superman/Wonder Woman Final Page Spoiler)
We know that this scene is yet to come. A preview of a short Superman/Wonder Woman story ahead of the mini-relaunch of DC Comics in June. And a scene we have yet to reach in the main comic.
But of Lois and Clark? Well, things didn't go too well there either.
Even if other people see it differently.
In today's Superman/Wonder Woman, we see Superman going for a walkabout with President Obama.
But with far bigger spoilers, we see Wonder Woman rescuing those friends and family of Superman, an d then asking them all questions about their relationship with the man, in which she is guaranteed to get the right answer…
Final page spoiler coming up, folks.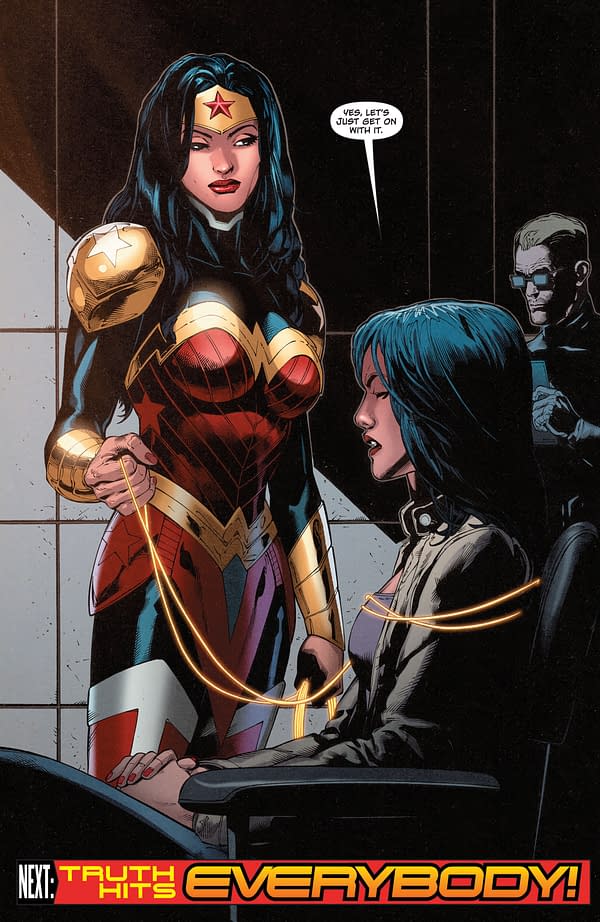 What will the first question be? "Lois, do you love Clark Kent?"
And will Superman's hearing be able to catch the answer?
Comics courtesy of Orbital Comics, London.. Who have a signing from Mark Buckingham this Friday from 6-7pm, before performing a Director's Commentary for his Fairest comic,surrounded by a gallery of his work…