Not too long ago, Bleeding Cool ran the story, What If… DC Comics' Legion of Super-Heroes and 5G Were Planning a Similar Story to House Of X? I wrote of HOXPOX writer Jonathan Hickman,
Before he took the Marvel shilling (and I understand it was a sizeable shilling) I get the word that he proposed Legion Of Super-Heroes reboot event storyline at a DC Writers event, that also tied into The Green Lantern. And that included a very similar storyline.

And while Hickman eventually moved to Marvel, parts of that storyline suck around DC Comics planning. And may still be present in the upcoming Legion Of Super-Heroes: Millennium and what Bleeding Cool has referred to as 5G, a major planned DC Comics event.
Reading Legion Of Super-Heroes: Millennium #1 today, I couldn't help be struck by similarities between the story of Rose of Rose And Thorn, and that of Moira MacTaggert.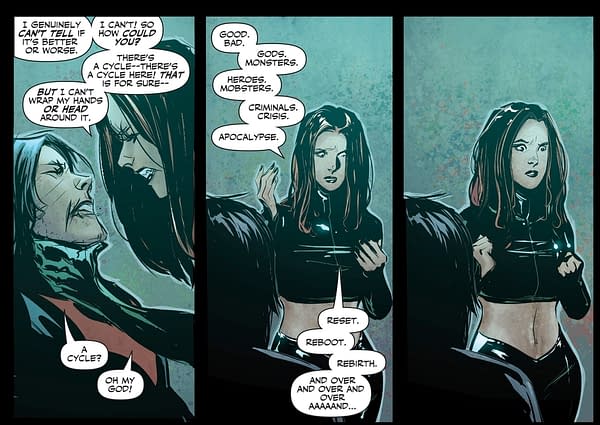 Moira MacTaggert lives her life, dies, then is reincarnated as herself and lives her life all over again. Making changes. But the end, we get the same conclusion, the death of mutants, happening again and again and again. The series is her attempt to try and break out of that cycle of reset, reboot and rebirth.
I mean, she didn't even know she was a mutant to begin with. She's always been presented as someone without a power set.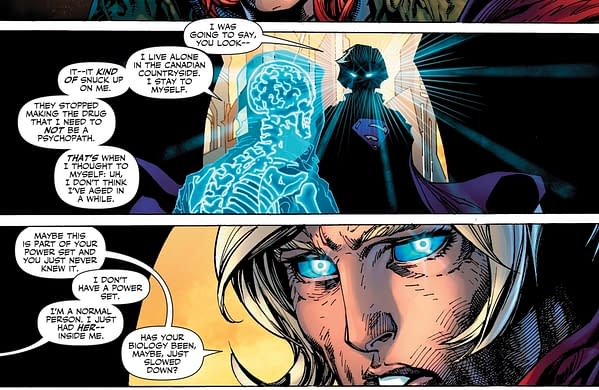 And she has had every conversation possible to imagine in those ten lifetimes of hers… she knows just what everyone is going to do.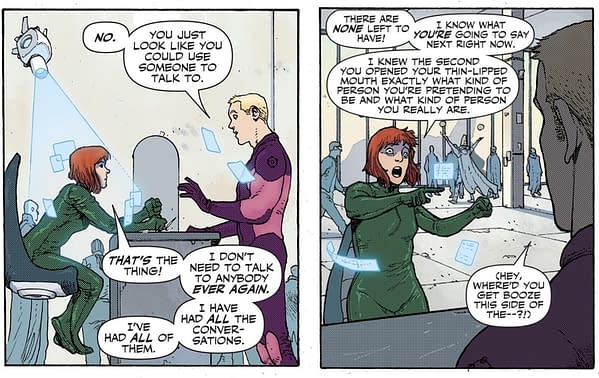 Could this storyline have been inspired by Jonathan Hickman's original plans? Is this what certain DC Comics executives were rather annoyed about when they read House Of X #2? It is certainly not the same… but it does feel very familiar.
Unless of course, we are just whipping something up when there was never anything there…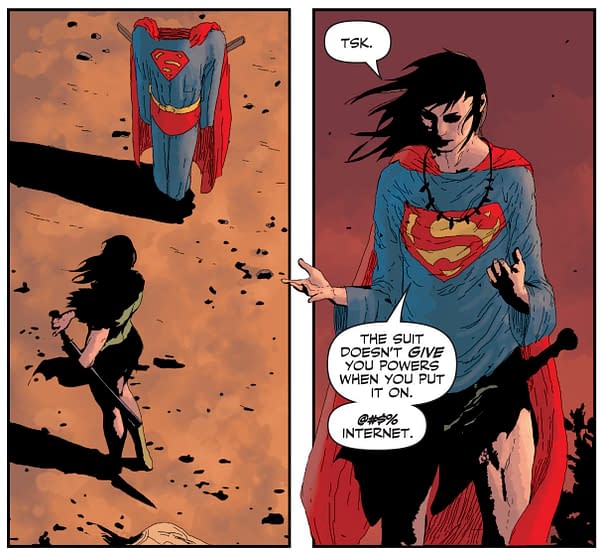 LEGION OF SUPER HEROES MILLENNIUM #1 (OF 2)
(W) Brian Michael Bendis (A) Jim Lee, Dustin Nguyen, Andrea Sorrentino, Andre Araujo, Others (CA) Ryan Sook
Brought to you by some of comics' greatest talents, this epic story spans the course of 1,000 years and, for the very first time, connects all of DC's future timelines! Starring the unlikeliest of DC heroes as she learns to cope with newfound immortality and roams through the disparate societies of Batman Beyond, Kamandi and Tommy Tomorrow, wrestling with her own inner demons and desperately trying to find her purpose in an ever-changing world. Do not miss this truly unique take on tomorrow's DC Universe, all leading up to a special launch on the millennium! In Shops: Sep 04, 2019 SRP: $4.99

HOUSE OF X #4 (OF 6)
(W) Jonathan Hickman (A/CA) Pepe Larraz
Xavier's dream turns deadly for some of his students as they fight back against the humans' plan to eliminate them. Superstar writer Jonathan Hickman (FANTASTIC FOUR, AVENGERS, SECRET WARS) continues his reshaping of the X-Universe alongside Young Gun artist Pepe Larraz (EXTERMINATION, AVENGERS). The Future of the X-Men begins here! Rated T+ In Shops: Sep 04, 2019 SRP: $4.99
Enjoyed this article? Share it!