"Isola" #8 Brings a Stranger Into the Mix. Is She Friend or Foe? (REVIEW)
[rwp_box_recap id="0"]
Isola is a really hard book for me to review. It's getting harder and harder to be objective about this title, since it's easily one of my favorite new titles on the market. There is something so magical and captivating about the world that Brenden Fletcher and Karl Kerschl have created. It feels thoroughly lived in already, and the creators, to their credit, refuse to take the time to spell things out for you.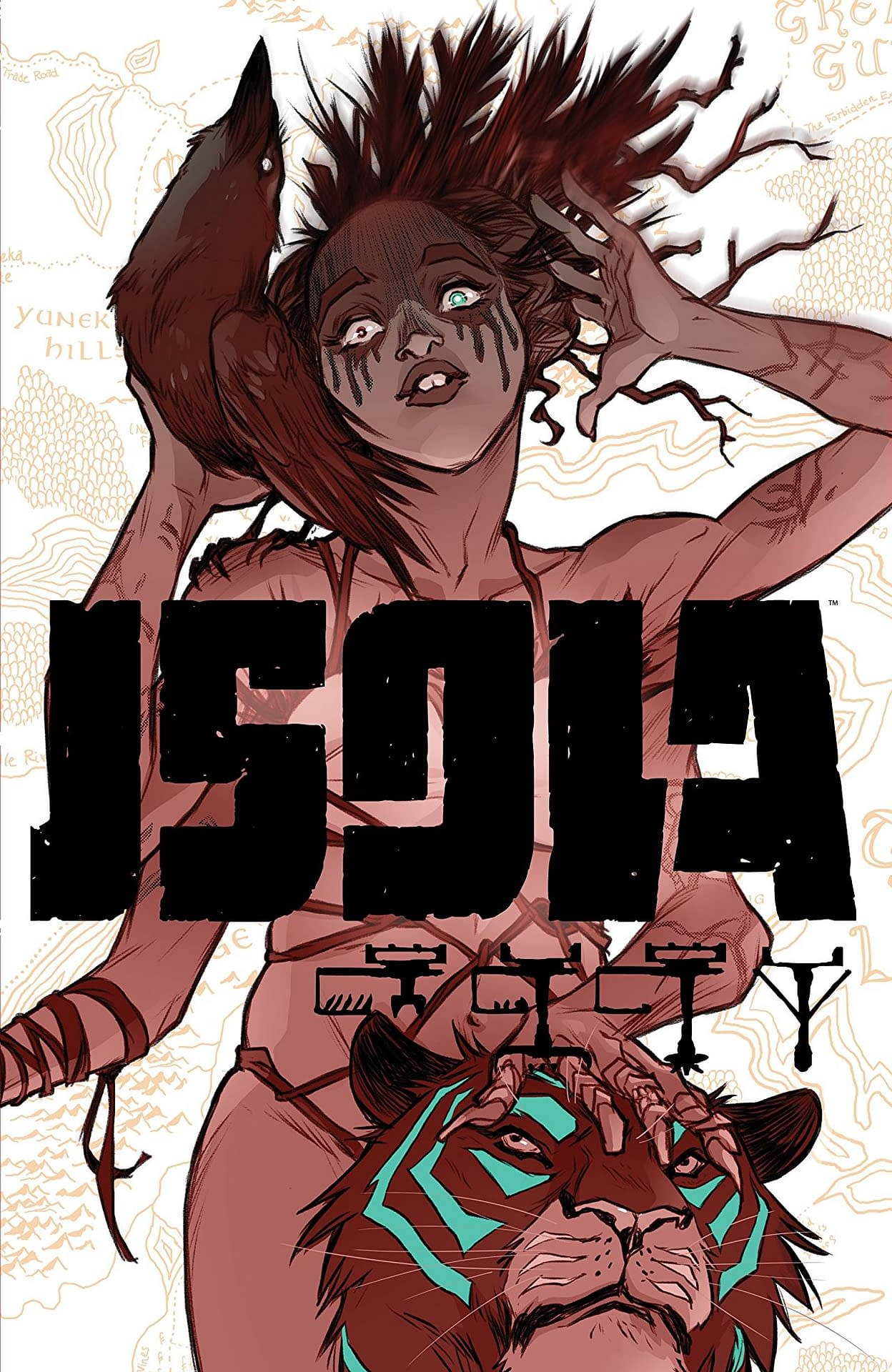 Former Captain of the Guard Rook is still leading the transformed Queen Olwyn to the mytical land of the dead, Isola, in hopes of reversing the curse that has turned her into a tiger.
Rook is exhausted after the pair are spotted by a mystical, giant bird, and is running a fever. She's on the verge of collapse, and Olwyn isn't able to do much to help. To make matters worse, Olwyn has been noticing an awful lot of bone fetishes littering the landscape lately, most of them bearing a prominent cat skull.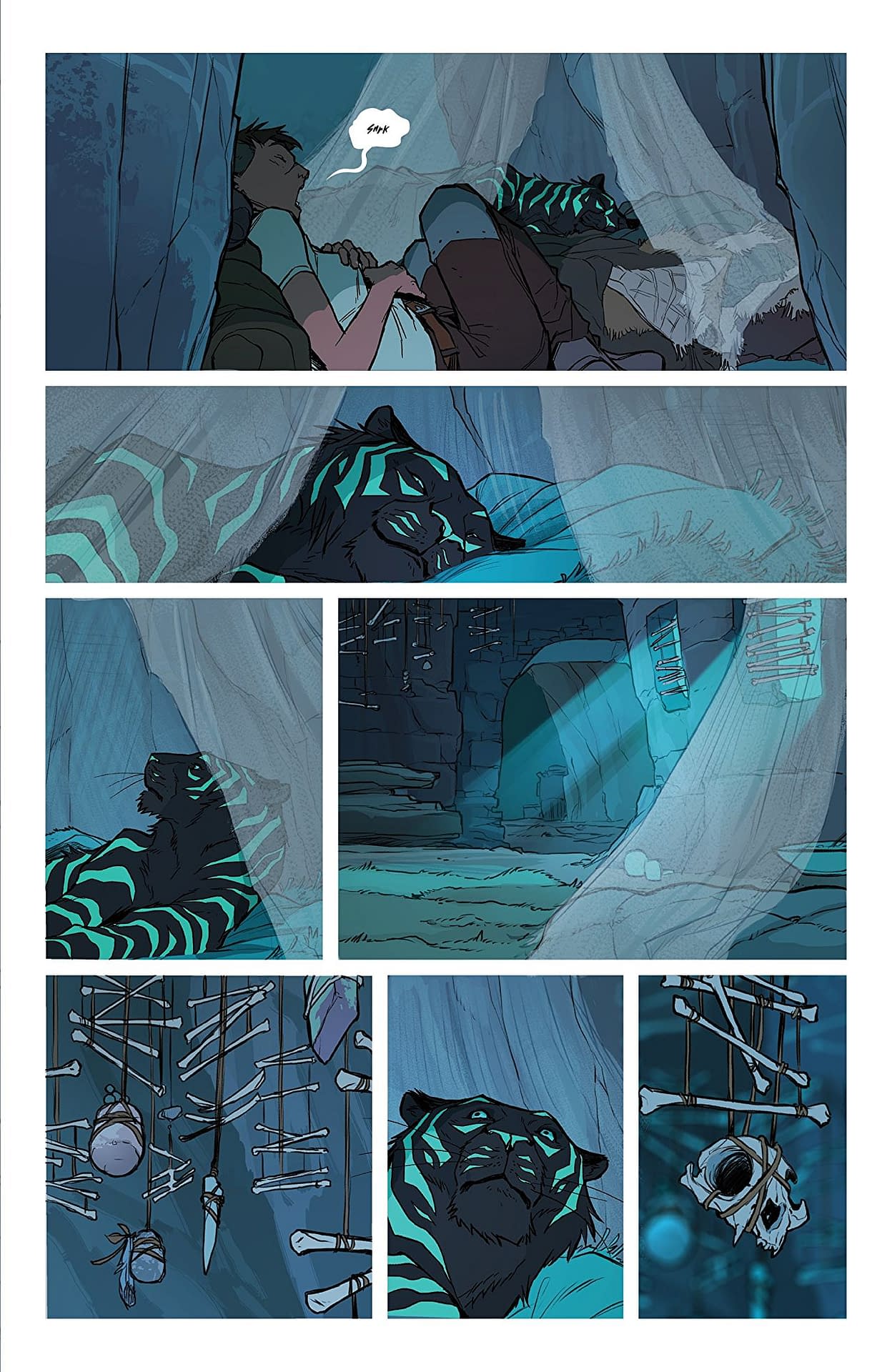 A healer comes across Rook, and takes the pair back to her cottage where she can attend to Rook's fever. She has mysterious powers over animals, and appears to be growing possessive of Rook's attention. Olwyn, of course, is highly suspicious of the entire thing.
There is an immediate air of mystery to this issue, with Miluse, the healer, not coming clear on anything she does, why she's doing it, or how. The depth of that mystery is brought vividly to life through the absolutely stunning artwork- how this tiger has so many facial expressions is beyond me.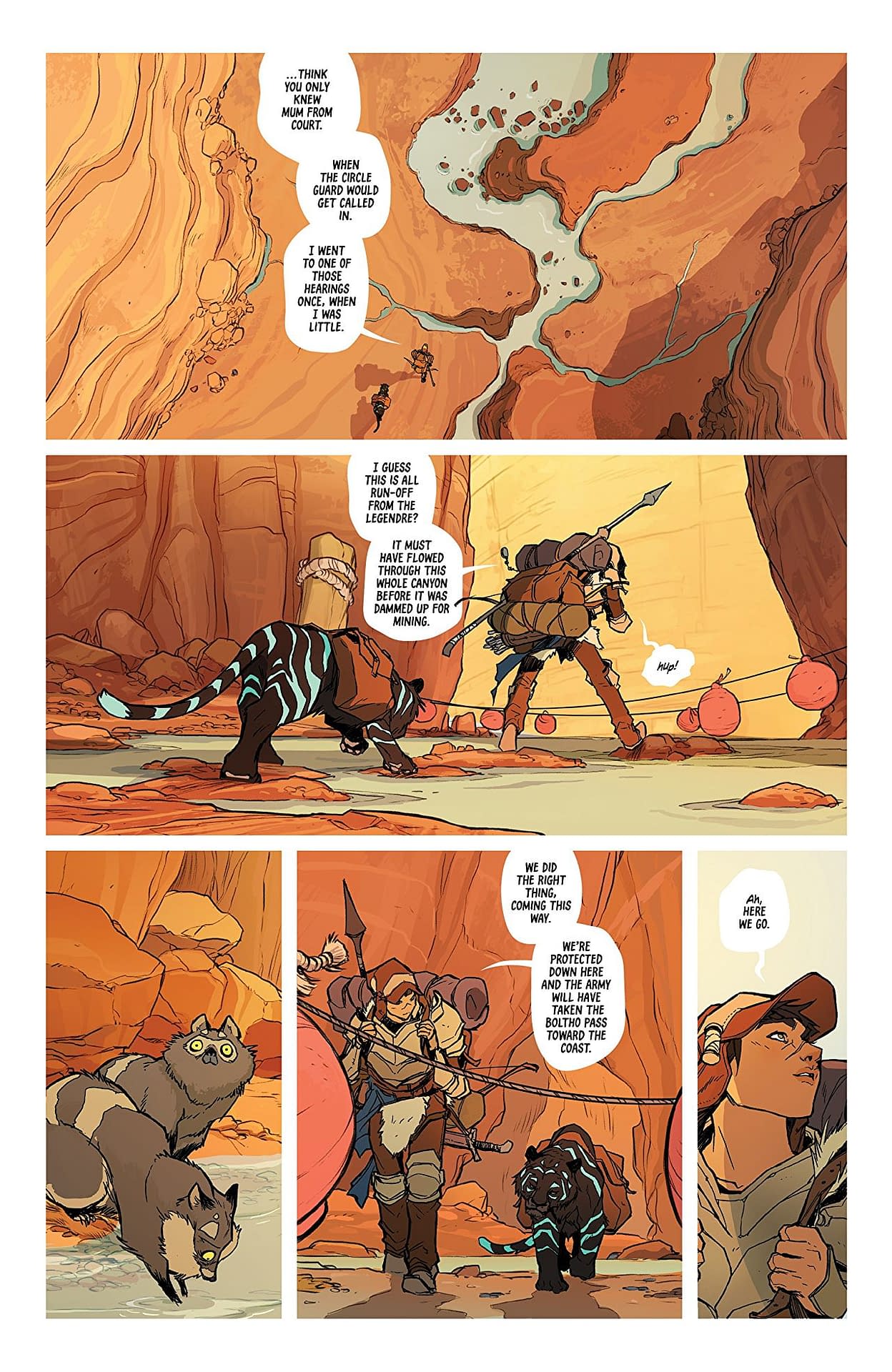 Once again, Isola rises to the top of my list for this week's comics releases, and it's in good company, too. If you're a fan of fantasy stories and gorgeous art, Isola is the book for you. The first trade is available now, which compiles the first six issues and makes a great way to catch up on this amazing story.
SUMMARY: Script: Brenden Fletcher & Karl Kerschl; Art: Karl Kerschl & MSASSYK; Letters: Aditya Bidikar; Publisher: Image Comics; Release Date: June 26, 2019; Cover Price: $3.99; 25 Pages, Rated 15+