Coming From Black Mask Press in June… Jade Street Protection Services #1 by Katy Rex and Fabian Lelay. JADE STREET PROTECTION SERVICES #1
(W) Katy Rex (A) Fabian Lelay (CA) Annie Wu, Kiki Jenkins
In this new series that mashes The Breakfast Club with Sailor Moon, Kai, Saba, Noemi, Divya, and Emma are (bad) students at Matsdotter Academy, an elite private school for magical girls. When they all meet for the first time in a totally unfair detention, these punk rock witch delinquents cut class and discover the fates Matsdotter has in store for them are even more sinister than they suspected. With JSPS, the creative team of writer Katy Rex, penciler/inker Fabian Lelay, colorist Mara Jayne Carpenter, and series cover artists Annie Wu and Kiki Jenkins channel Black Mask's edgy, subversive sensibility into a whipsmart adventure for delinquents young and old. (STL006863)
32pgs, FC $3.99 A preview was debuted by the creators at NYCC last year… Black Press have a couple of other books out in June as well.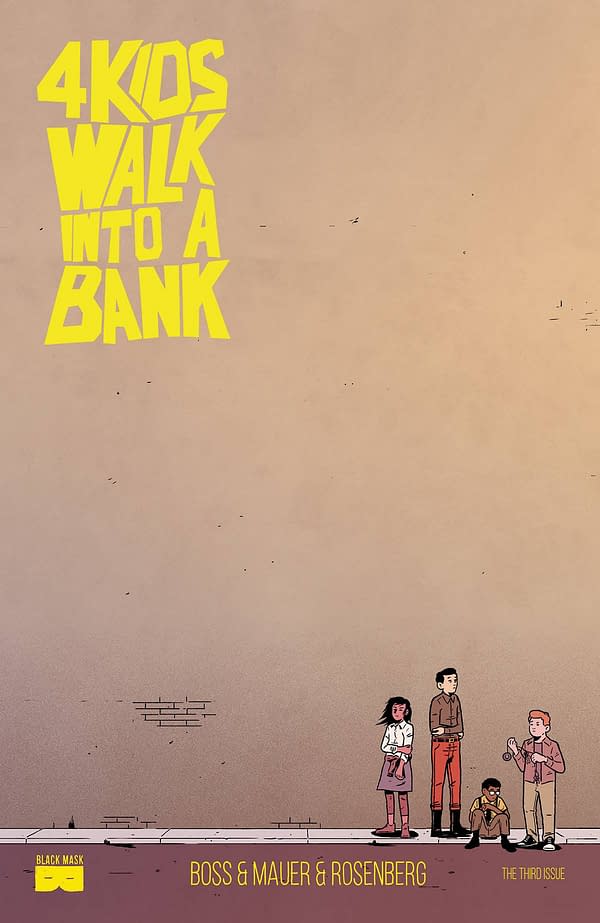 4 KIDS WALK INTO A BANK #3
(W) Matthew Rosenberg (A/CA) Tyler Boss
The epic third installment of this tale of children with bad ideas brings us chemistry classes, remote control cars, and poorly planned capers. And there's a dog. (STL006866)
32pgs, FC $3.99 THE DISCIPLES VOLUME 1 TP
(W) Steve Niles (A/CA) Christopher Mitten
The crew of the Starship Venture, who blur the line between private eye and bounty hunter, have been hired by a high-ranking Senator to retrieve his teenage daughter after she's run off to join a mysterious religious cult on a moon of Jupiter. When they arrive on the once-colonized moon, though, they discover it abandoned. And haunted. Collects issues #1-4. (STL006864)
MATURE THEMES
112pgs, FC $12.99
Enjoyed this article? Share it!