Jessica Jones Artist David Mack Wins Inkpot Award at His SDCC 2018 Panel
David Mack, artist known for his Jessica Jones/Alias cover artwork and co-creating Echo with Joe Quesada, received an Inkpot Award at his San Diego Comic-Con panel today.
Mack is also known for his cover artwork to American Gods and Fight Club, as well as his concept work for Captain America: The Winter Soldier.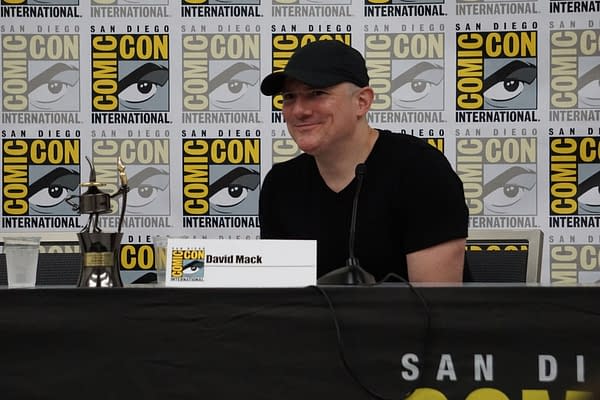 He also has written for Marvel's Daredevil and is the writer of Kabuki, a comic set in near-future Japan where an assassin struggles with who she is and where she fits into the world. Kabuki is being adapted for a television series in the coming years.
David Mack is working with Alias/Jessica Jones creator and writer Brian Michael Bendis on a yet undisclosed creator-owned project.
Interestingly, he is also a Cultural Ambassador for Arts and Story for the US State Department and has taught in refugee camps in North Africa and Singapore.
Mack is a very talented artist, and his style is very unique. Yeah, this announcement has turned into an impromptu profile on the man, but there are only so many ways to say that David Mack won an Inkpot Award, which is a really cool achievement.