The Spider-Man mini-series by JJ Abrams, Henry Abrams and Sara Pichelli has been a little on the late side. But here is the latest news on the fate of the final two issues, Spider-Man #4 and Spider-Man #5. Spider-Man #4, initially solicited for December 11th , then delayed over two months to February 19th, is now delayed a further two months to 8th April. And for the finale, Spider-Man #5, originally solicited for release on January 29th, then April the 15th, it is now scheduled for the 27th of May. That's four months late, for both.
Also late from Marvel – but not by that much, is the History Of The Marvel Universe collection slipping from January to the 19th of February.
The Empyre Handbook, scheduled for April Fool's Day has been delayed three weeks to April 22nd.
And the Solomon Kane: Original Marvel Years Omnibus has been delayed from June 2th to July 15th. But man, have you seen how heavy those things are?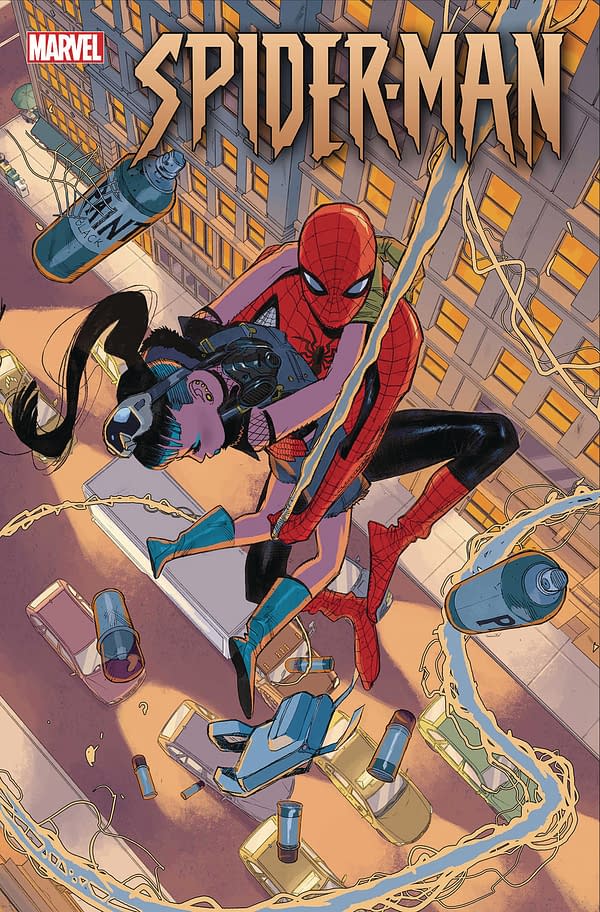 SPIDER-MAN #4 (OF 5)
(W) J. J. Abrams, Henry Abrams (A) Sara Pichelli (CA) Olivier Coipel
• Now that issue #1 is out, can we finally talk about this?
• Ben Parker, the son of Peter and Mary Jane, has had a lot thrown at him the last few weeks.
• Normal high school stuff: met the love of his life, stood up to a bully, found out his dad was Spider-Man and that he has powers, too, and the super-villain that changed everything is out to get him… Yep, normal high school stuff.
• However, in ways that we can't really explain here, this issue turns all THAT onto its head.
Rated TIn Shops: Apr 08, 2020
Final Orders Due: Mar 16, 2020
SRP: $3.99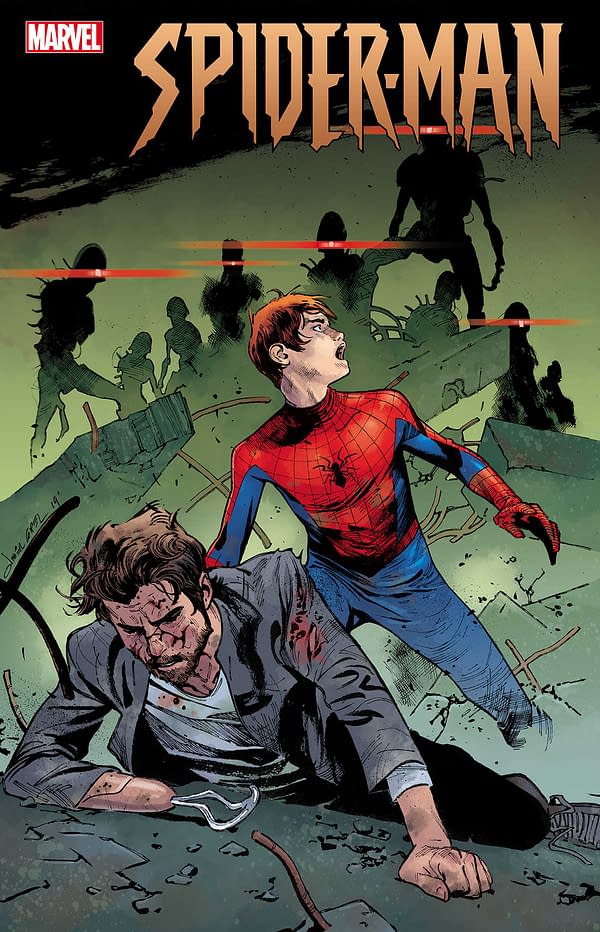 SPIDER-MAN #5 (OF 5)
(W) J. J. Abrams, Henry Abrams (A) Sara Pichelli (CA) Olivier Coipel
• Ben Parker and his dad are cornered and surely beaten.
• Their allies that they thought could help them weren't enough.
• The son of Mary Jane and Spider-Man has an unwinnable fight on his hands… have his absentee dad and dead mother taught him enough to know what Spider-Man does in these situations?
Rated T In Shops: May 27, 2020
Final Orders Due: May 04, 2020
SRP: $3.99
Enjoyed this article? Share it!