Joe Harris Brings Alice Cooper To Comic Shelves He debuted in an issue of Marvel Premier. He written by Neil Gaiman in The Last Temptation… but the one thing Alice Cooper has not done is star in his own ongoing comic series. That is about to change.
Alice Cooper #1 will be hitting comic shelves this September written by Joe Harris, drawn by Eman Casallos along with covers by David Mack and photo covers of the man himself. In the new series Cooper is portrayed as a rocker by day and "Lord of Nightmares" at night. He watched over us as we slept and delivered horrors to those who deserved it. But someone took that away from him, pushed him out of his realm and locked him away… but now he's going to take it all back.
"We're doing cool things with Dynamite," Cooper said. "I always say that the best thing about being in a comic book is that they draw you with great abs! Artistically, for me there is hardly a better medium. There is so much you can do in the form of a comic that we'd never been able to do on stage. It's just a different way of storytelling, and it really has almost limitless possibilities. We're looking forward to stretching the existing boundaries of the comic medium again. We have new stories to tell, but we'll do it with the same theatrical, sinister sensibility that comes with the name 'Alice Cooper'. This is just the beginning! Welcome to my new Nightmares!"
In October Dynamite is also releasing a fully-remastered Deluxe Edition printing of Neil Gaiman's The Last Temptation, the graphic novel collaboration between the bestselling author and rock music icon Alice Cooper, with art by Michael Zulli. The new edition celebrates the 20th anniversary of the project, the first printing since its original Marvel run, presented in color, featuring Michael Zulli's art remastered by David Curiel at InLight Studios. This collection contains complete scripts to all three issues, plus Neil Gaiman's original outline and correspondence with Alice Cooper.
---
---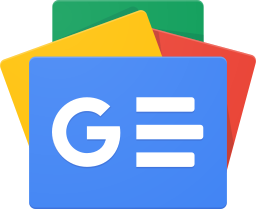 Stay up-to-date and support the site by following Bleeding Cool on Google News today!