Jonathan Hickman Talks X-Men at San Diego Comic-Con
Superstar writer Jonathan Hickman appeared for a video interview at the Marvel booth at San Diego Comic-Con to talk about his upcoming X-Men relaunch taking place in House of X and Powers of X. Through the magic of typing really fast, we've transcribed what Hickman had to say, first on the kind of Marvel stories he enjoyed that made him want to write comics.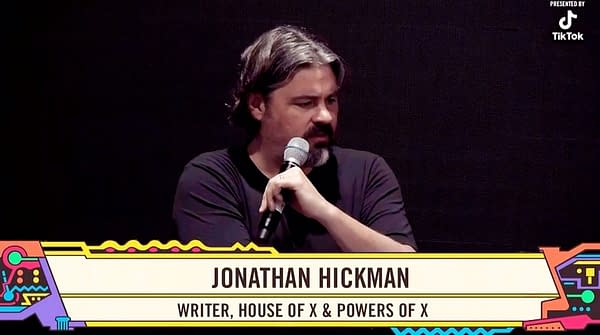 In terms of stuff I read and I love, and as a fan sparked my imagination and inspired the stories I want to do, the first Secret Wars, way back in the day, was massive. Obviously, I've been very clear about what a huge X-Men fan I was. But it's always been the weird Marvel stories, like Micronauts, that kind of stuff, that really sparked that part of my brain that was like I want to do that kind of stuff. House of ideas, right?

All the best Marvel stories are the big stories. That's kind of what I'm into. Of course, it ties back down into the characters that you love. The cool thing about Marvel stories is that they're almost all everyman stories. You can see how you would be Peter Parker and all of that kind of stuff. Or with the mutant stuff. The little thing that makes you different than everybody else. So it's gotta have those two things, in my opinion. And then modern storytelling wise, it's gotta be serialized, it's gotta build to something, it's gotta matter to the reader and therefore matter to the internal continuity that Marvel perpetuates.
Asked about the relationship between Charles Xavier and Magneto, Hickman said:
I think every super massive hero villain or enemy story is based around people who used to love each other or at least respect each other. It's the same way between Reed Richards and Doctor Doom. Obviously they used to respect each other and that grew into animosity and petty jealousy and all the petty human kinda stuff, and I think Magneto and Xavier work in an even better way because they both kinda agree on what they want. They both want the same thing, they just can't agree on how to do it.
Then he got into what it takes to make an X-Men story that respects what people love about the history of the franchise while also providing something new and exciting, also casting a little more shade on past X-writers who haven't lived up to the task.
I think there's a certain amount of this that's alchemy. It's magic of the moment. There's no hard and fast rule of how to mine continuity and do books that remind people of what they used to love as a kid and do no stuff. There's not a perfect methodology for it, which is why it fails so much when people try to do it. It's a really delicate balance. So what I've done is I'm doing brand new things that feel like old things. There are tricks. I don't want to give anything away. There are certain things we're setting up that make you feel like you're going to get a traditional experience and then we turn a little left and a little right and we say, you know, we're doing this new version of it. And it works as exciting people because they're getting the new thing, but it feels like it was gonna be the thing that was familiar and they loved. But if you'd done that same thing they would have seen that a hundred times and it would have failed. It's delicatedand it's hard, which is cool. I guess that's what makes me a professional.

The thing about this X-Men stuff is it's been an absolute joy. I've felt like a kid doing it, and it's got that kind of energy. When you read House of X for the first time, it just works. Or not. You could hate it. I don't know.
Finally, Hickman elaborated on his tweet about Omega Level mutants, claiming what it takes to be called an Omega Level mutant will be explained in the first issue of House of X:
The long answer is super complicated and it's gonna be covered in the book. The short answer is what I say it is from this point forward. I'm just kidding. It's absolutely covered in the first issue of House of X and it makes it very clear going forward.
House of X hits stores next Wednesday. Check out the video below if you want to watch everything you just read.
---
---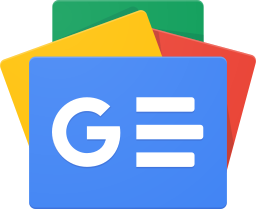 Stay up-to-date and support the site by following Bleeding Cool on Google News today!