Posted in: Comics, DC Comics, Superman | Tagged: 5g, Comics, Convergence: Superman, dan jurgens, dc, dc comics, Jonathan Kent, superman
---
Jonathan Kent To Be The New Superman For DC Comics?
Jonathan Samuel Kent, the son of Clark Kent and Lois Lane, was created as a character by Dan Jurgens for the Convergence: Superman series, though playing on previous alternate history versions of who the children of the two stalwarts of DC Comics would be. He was later established by Jurgens as the son of a previous pre-Flashpoint version of Clark Kent and Lois Lane, who were living in secret, in hiding, within the DC Universe, at one point timeline, continuities and memories were merged with the current, younger, unmarried New 52 versions of Clark Kent and Lois Lane.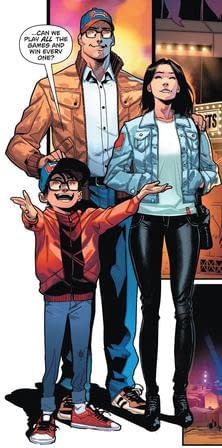 And who suddenly had a ten-year-old son who was best friends with Batman's son, Damian Wayne. He began to exhibit Superman-like powers and the recent few years has seen Superman as a father, seeing his young son grow up and take on a role as Superboy.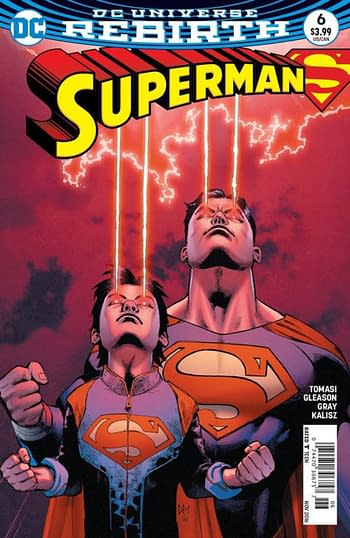 This underwent a radical change recently when Jonathan Kent went on a galaxy tour with his revived grandfather Jor-El, which also involved some faster-than-light travel and saw Jonathan return to Earth aged seven years when a few weeks had passed for his parents.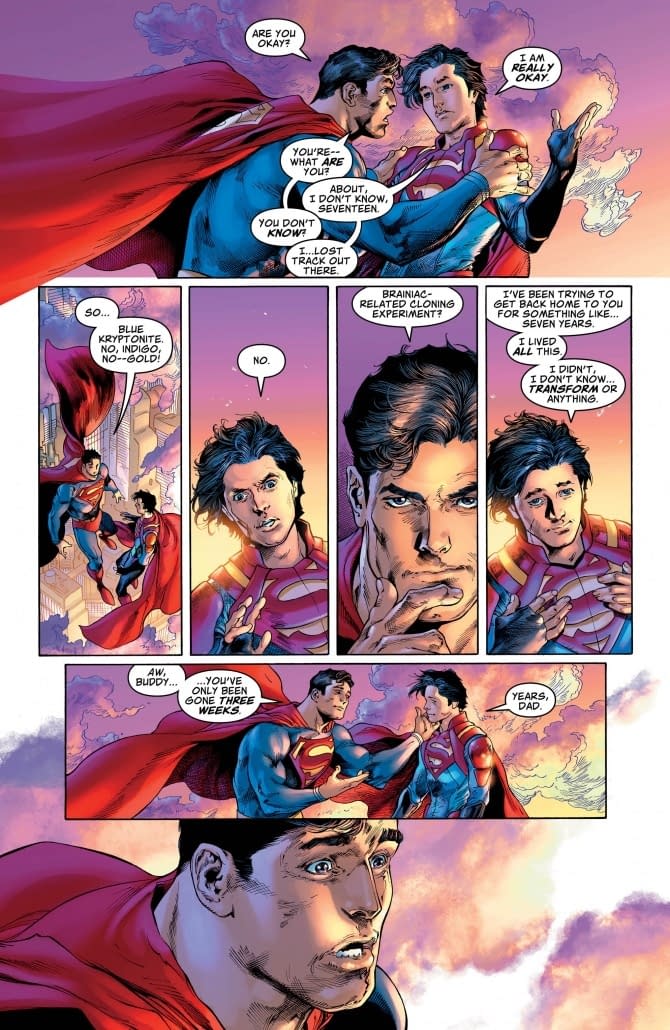 But is there more to come.
DC Comics' Generation 4 timeline that Bleeding Cool first ran over the weekend, reveals that Jonathan Kent, teenage son of Clark Kent and Lois Lane, is going to be aged again, during his trip to the future with the Legion Of Super-Heroes, currently being played out in issues of Superman, Legion and Lois Lane.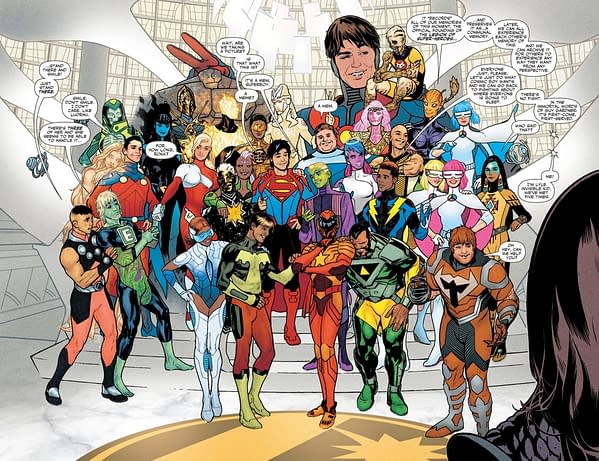 Bleeding Cool understands from comic professional gossip at New York Comic Con this past weekend, spinning out of our reports on the new DC timeline, that it is planned by DC Comics editorial that Jonathan Kent will now return from the 31st Century and the Legion of Super-Heroes to the present day (whenever that is now meant to be) as a young adult.
At that point, I understand that Jonathan Kent will replace his father, and be the new Superman.
And this will be the new status for the Superman comic book titles at DC Comics, Superman, Superman/Batman, Action Comics, Lois Lane, Supergirl, Jimmy Olsen, Justice League and more going forward.
The Superman books are currently written by Brian Bendis, and it looks likely that this is part of his plan going forward. Previously at Marvel Comics, Bendis saw the Ultimate version of Peter Parker, Spider-Man, die and replaced in the role by his creation Miles Morales. Could we be getting a similar story here?
More on this story and other DC Comics plans from Bleeding Cool today. For the speculators amongst you, Jonathan Kent's first appearance is Convergence: Superman #2 in 2015 as a newborn. He then appears as a child in Superman: Lois and Clark by Jurgens and Lee Weeks where he first exhibits his powers. He debuted as Superboy in Superman Vol 4 #6 by Peter J. Tomasi, Patrick Gleason and Mick Gray.
---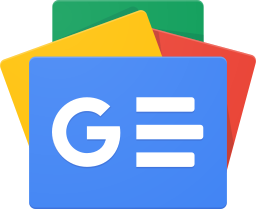 Stay up-to-date and support the site by following Bleeding Cool on Google News today!