Jughead: The Hunger #6 Review – A Good-Enough Horror Comic
[rwp-review-recap id="0"]
Jellybean has been taken by the werewolves, and Archie has finally gotten back home. Jughead shows up not long after to get help in saving Jellybean. Archie agrees, and the two go to Betty, but she isn't willing to work with Jughead. That means it's just Archie and Jughead against a pack of werewolves.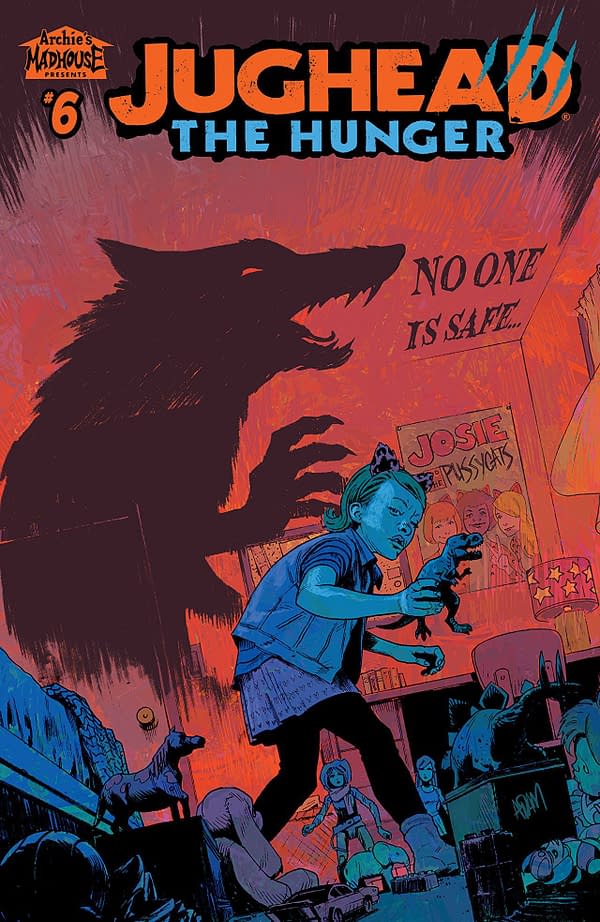 I decided to take another pass at Jughead: The Hunger after #4 was so underwhelming. While this issue was better, I can't say that it was great.
Tone problems stick out as a primary issue. Archie Comics comedy tropes and ill-timed pop culture references are set aside wanton bloodshed and death. Moose can be doing his "Duh, which way did he go?" routine before someone gets brutally eviscerated.
Also, ironically referring to your story as a "bad Teen Wolf script" doesn't make it automatically not that.
The story is solidly paced and focused at least. Archie and Jughead have a good partnership. This doesn't make the comic great; the story only reaches passable. However, the story could be a lot worse, and it's not nearly as cliché-ridden as Jughead: The Hunger #4.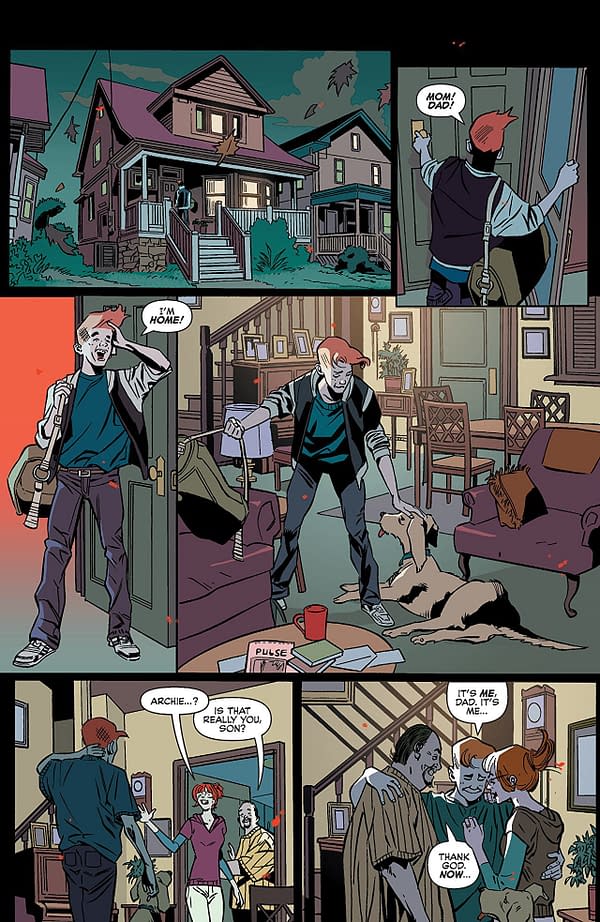 Pat and Tim Kennedy split the art with Joe Eisma, and both sets of artists do a solid job. Their styles aren't too disparate as to become distracting, and each one brings a little something different to the table. The Kennedy team bring a more grounded and gritty look while Eisma delivers a more stylized and flowing look. Matt Herms delivers great coloring work to that, giving the story a distinctly ominous atmosphere.
Jughead: The Hunger #6 still isn't a great book, but it's not bothersome. The story flows pretty well, and the art team does solid work. While there are tone issues accompanying the gore, it does surprise me how dark the book is willing to go. I can tentatively recommend this one to the Archie or horror fan. Feel free to check it out.
[rwp-review-ratings id="0"]
[rwp-review-form id="0"]