Justice League of America #25 Review: Arguing with a God for the Fate of a Planet
With the Justice League of America's headquarters being rebuilt, the team is looking forward to the future, and Batman is impressed with how far the group has come. He has one more mission, but he wants to go it alone. He is going to Angor with Dreamslayer, but Black Canary won't let them go alone and insists that she be a part of this mission. There, they find the Adjudicator, a godlike being whom has decided that Angor must stay dead.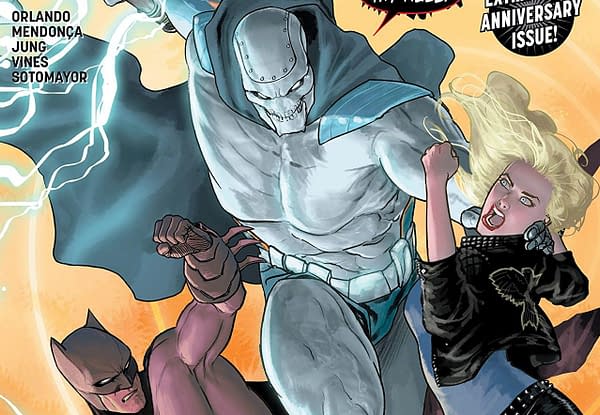 This Justice League of America #25 is the odd kind of comic which I greatly enjoy: comics wherein our heroes must argue a case before godlike beings that greatly outmatch their capabilities. This is not that uncommon in comic books, and forces heroes to dive into their morals and values. In this case, Batman, Black Canary, and Dreamslayer must argue the case of resurrecting Angor to the Adjudicator.
It's weird, vaguely existential, and yet straightforward in premise and practice. There's something wonderfully deep and yet unconvoluted about this story format.
Dreamslayer shows new depths in this book. He turns out to be a naïve and optimistic man who was manipulated by Lord Havok. Speaking of Lord Havok, it also touches on how manipulative individuals with cult of personalities can gain control of so many people.
The comic does take a bit of time to get to this point. A few pages are spent on the Justice League of America looking towards the future, and some are spent on showing Ray Palmer in the microverse before the JLA found him. These weren't inherently wasted pages. In fact, it's uncommon that a comic covers this much space in a single issue. However, there is some fat that could be trimmed.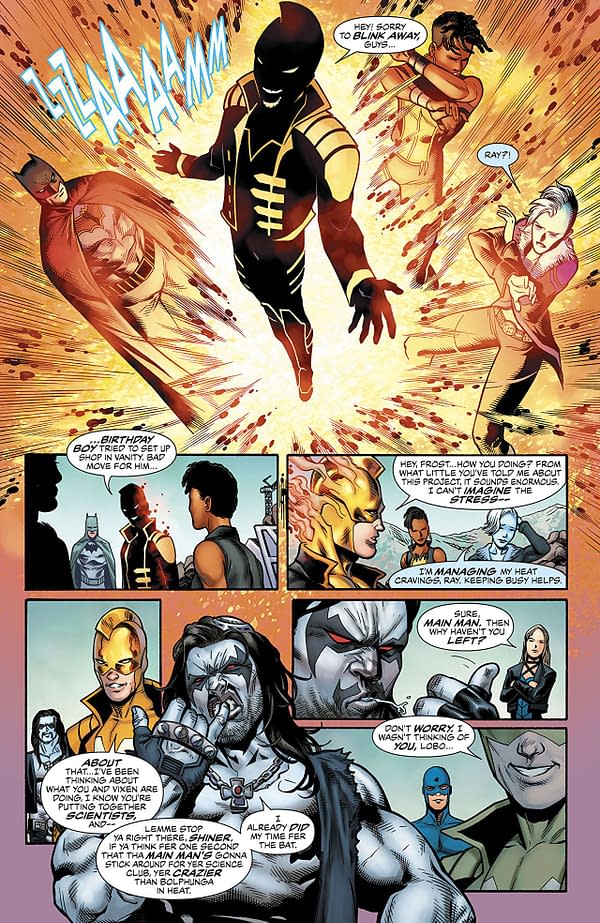 Miguel Mendonca and Minkyu Jung split the art on this on, and the visuals remain solidly great throughout. The styles aren't so disparate as to cause any dissonance in the comic. The two-page spread of the desolate landscape that is Angor looks great. Dreamslayer is drawn very well. Also, I've always liked it when an artist gives Batman stubble. Dexter Vines' inking is really good too, and Chris Sotomayor's color art holds strong throughout.
Justice League of America #25 is a solid issue. There is a lot of dialogue, and not a lot of action is included. However, its plot setup is a decent amount of fun, the art is fantastic, and I can recommend the comic. Give it a read.