Justice League of America #26 Review: Adding Depth to Lord Havok
[rwp-review-recap id="0"]
Lord Havok has returned to Angor through a portal made from Dreamslayer's body. Dreamslayer has recovered, and he and Batman immediately go after Havok. However, Black Canary notices that this battle is only angering the celestial Adjudicator. They will need to talk Lord Havok down to save Angor.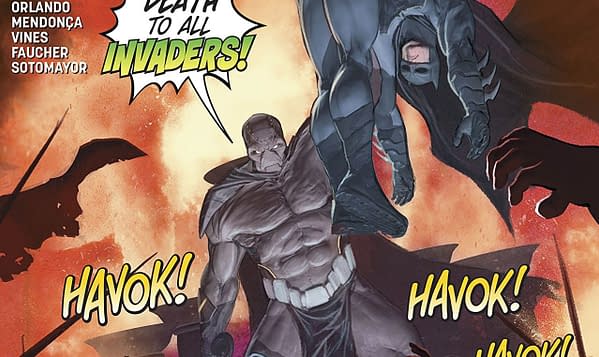 Justice League of America #26 continues off the ethereal debate against the Adjudicator's judgement with a much more visceral and personal conflict between Batman, Black Canary, and Dreamslayer and Lord Havok.
It also goes a long way to give depth to both Dreamslayer and Lord Havok. Their love for their world is the driving force behind the atrocities they committed, and their decisions here go back to their devotion to Angor.
The Adjudicator himself is far more passive than the previous issue. He only watches how the situation between the JLA and Lord Havok plays out. It very much feels like a classic Avengers comic back when they were dealing with godlike beings every few months and proving the merit of humanity.
There is a moment where Batman tries to make an insane sacrifice play, but Steven Orlando plays it well enough to feel earned.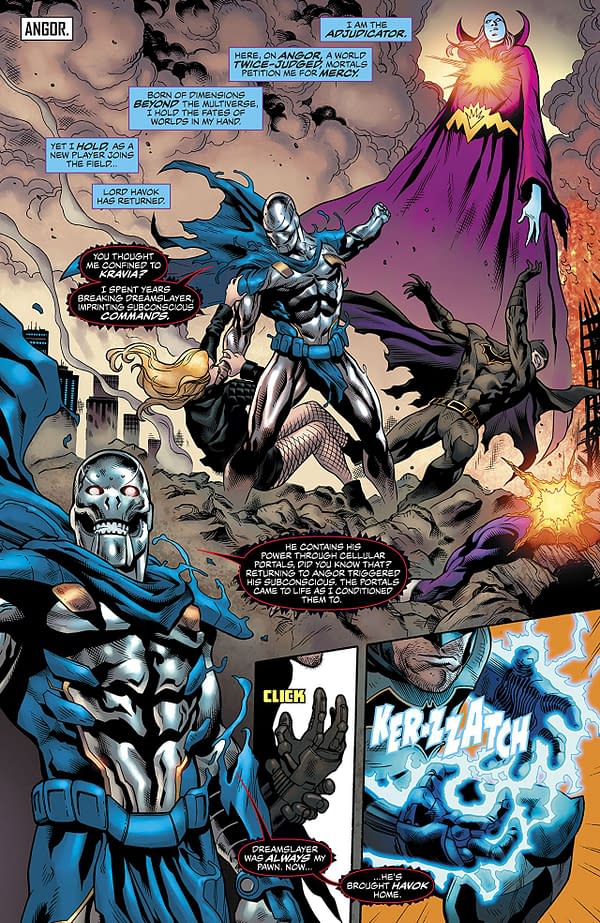 Miguel Mendonca's artwork looks great in this issue. The characters are given gorgeous detailing. The fight sequences hold weight and are satisfying to see. I still dig that Batman is given stubble. The out-there visual design of Lord Havok and Dreamslayer is presented well. The inking of Dexter Vines and Wayne Faucher looks solid. Chris Sotomayor's color art is great too, with our colorful leads standing out well against the blasted wasteland behind them.
Justice League of America #26 finishes out the Extremists and Angor story with a thoughtful and even emotional conclusion. The plot is solid, the characters show depth, and the art is great. This one is recommended. Check it out.
[rwp-review-ratings id="0"]
[rwp-review-form id="0"]