Posted in: Batman, Comics, Comics Publishers, DC Comics | Tagged: batgirl, Birds of Prey, black canary, dc comics, harley quinn, Jordie Bellaire, kelly thompson, Leonadro Romero
---
Kelly Thompson & Leonardo Romero Relaunch Birds Of Prey From DC
Kelly Thompson is to write a new Birds Of Prey series with Black Canary, to be drawn by Leonardo Romero and Jordie Bellaire on art.
---
Kelly Thompson has officially tweeted out (and retweeted by DC reps) that she is to write a new ongoing Birds Of Prey series with Black Canary, to be drawn by Leonardo Romero and Jordie Bellaire on art. This marks Kelly Thompson's decision to jump over from Marvel to DC (with a few short stories in between). Thompson tweeted "An all-new era begins! Thompson, @Leo__Romero & #Bellaire… breaking hearts & faces over @DCComics this fall! Black Canary is building the most dangerous #BirdsOfPrey team yet… who do YOU think will make the cut?
#BOP… Erm. Guess that should have been @DCOfficial. Sorry guys, first day jitters."
So what else. Is it ongoing? "More information coming this week! Buuuuut… I don't change all my social media icons for a mini." And she has. Who will be a member? Not Ted Kord. "We're sticking with the traditional all-ladies vibe for this arc (well, for the "official team" at least)." And we are to expect big names. "Yes, but also we'd like the book to sell/do well. It's hard to feature a lot of unknowns and also do that as it's a tough market out there." As for the timing? "Solicit and covers will show up in DC Solicits/Previews Stuff next week I believe? Book debuts in September."
And are the heart colours specifically chosen as hints to the characters making the cut? "…MAYYYYYYBE?" Well, we have two blue hearts, one black heart and two red hearts. Harley Quinn presumably has to be one of the red hearts, and the black heart could be Batgirl…

Birds of Prey is a superhero team published by DC Comics since 1996, initially a partnership between Black Canary and Barbara Gordon as Oracle, but has expanded to include other superheroines. Conceived by Jordan B. Gorfinkel, named by Frank Pittarese and originally written by Chuck Dixon, Gail Simone is most associated with the comic, as she write it from issue #56 to #108. So much so that Barbara Gordon's full name was recently revealed to be Barbara Gail Simone. The Birds of Prey had a live-action TV series in 2002 and a film in 2020, Birds of Prey (and the Fantabulous Emancipation of One Harley Quinn).
---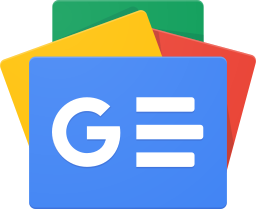 Stay up-to-date and support the site by following Bleeding Cool on Google News today!