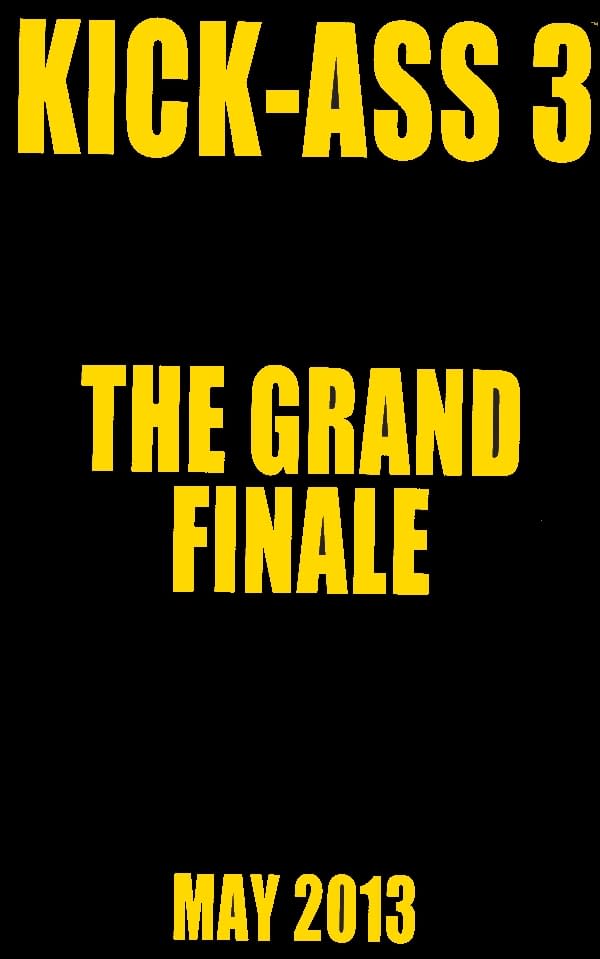 Mark Millar has hinted that we may be getting all sorts of death finales in the final chapter of Kick Ass. And we may be getting them sooner than we thought as well, according to this ad from today's final issue of Hit Girl, Kick Ass 3 by Millar and Romita Jr lined up for publication a month before the release of the Kick Ass 2 movie.
With Jupiter's Legacy scheduled for April, even with no sign of the repeatedly-delayed Nemesis Returns yet, this will also be good news for the people at Millar's anthology magazine, CLiNT. We wondered how they would cope without new published material from Millar, the answer is that they've delayed publication of the anthology, the latest issue delayed from 20th December to the 14th of February, much to the chagrin of subscribers, even while they were promoting new subscription deals. By eeking out those final chapters of Secret Service and Hit Girl, they might make the gap between them ending and Jupiter's Legacy and Kick Ass 3 beginning a little more manageable.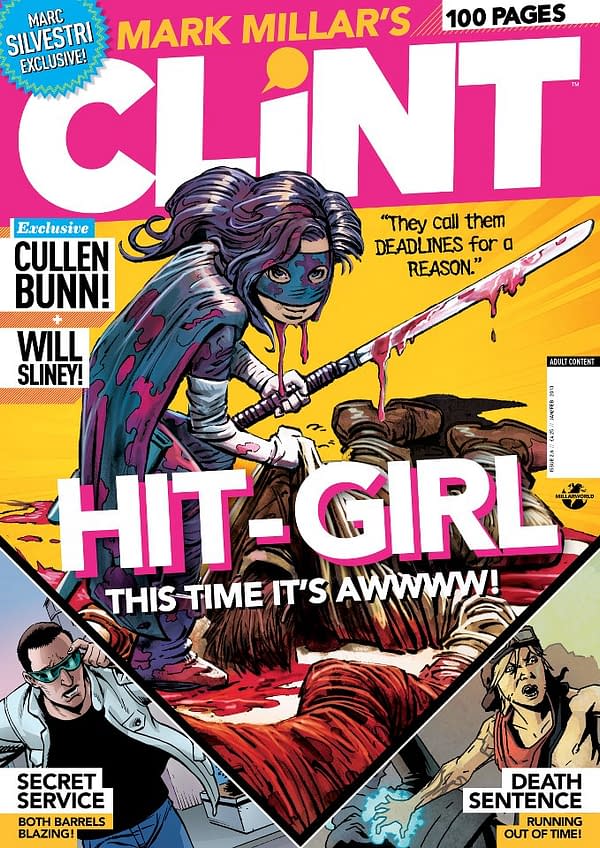 Comics courtesy of Orbital Comics, London.