Posted in: Comics | Tagged: lawsuit, robert kirkman, Tony Moore, walking dead
---
"Kirkman Is A Proud Liar And Fraudster" – The Walking Dead Lawsuit Marches On
Blimey. "Kirkman is a proud liar and fraudster who freely admits he has no qualm misprepresenting material facts in order to consummate business transactions" is how the new language in the lawsuit against Robert Kirkman, co-creator of The Walking Dead, on behalf of Tony Moore – the other co-creator of The Walking Dead, reads.
Filed Tuesday in Los Angeles, Moore seeks a declaratory judgement that he is the co-author of The Walking Dead, with all the legal rights that would carry within the continuing court case against Kirkman. Moore states that Kirkman is denying his role in this fashion as part of the case.
It continues not to hold back through the suit that alleges that Kirkman engineered a deal with Moore to assign his share in The Walking Dead to Kirkman, to assure a TV show deal but that this was never contingent on that. And that even on the basis of that deal, Moore still hasn't been paid correctly and he is unable to independently verify the figures. It is also alleged that although proofs of the comics listed The Walking Dead as being copyright to both Moore and Kirkman, only Kirkman's name was printed. And that The Walking Dead and other works created with Kirkman were just that – co-creations, which each partner contributing and working with each other.
Bleeding Cool Magazine #0 did point out a similar disparity – the solicitations for The Walking Dead listed the book as copyright to both Moore and Kirkman but the printed issues did not (see above). However this does not prove a change was made, it could be seen as a mistake on Image Comics' part in the solicitation process.
Naturally, Robert Kirkman denies the validity of the case.
Here is the suit in full;
[issuu viewMode=singlePage width=550 height=709 backgroundColor=%23222222 documentId=120808184726-222c5be18ab2417093547dc522873e10 name=walking_dead_lawsuit username=richjohnston tag=bleedingcoo unit=px v=2]
I have been told by involved parties that even naming Moore as a co-creator of The Walking Dead is akin to me taking sides on this issue, as that is not his proper credited title. I disagree, no matter who owns what, or who owes what, it's a perfectly valid description and credit. From Stan Lee to Gary Friedrich to Jerry Robinson to Bill Finger.
---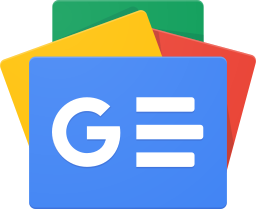 Stay up-to-date and support the site by following Bleeding Cool on Google News today!