Larry Hama To Write Call Of Duty Prequel Comic For Dark Horse, Free At SDCC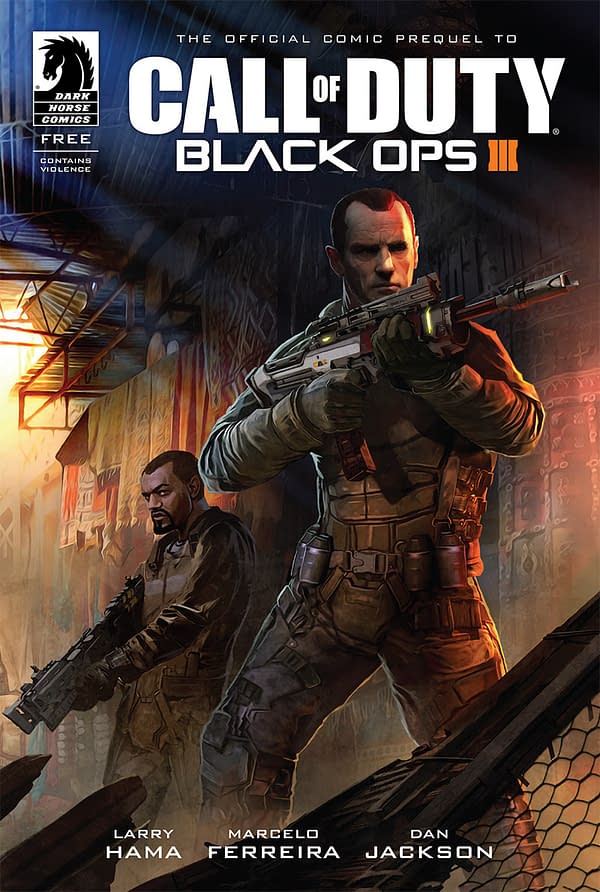 He's well known for his commercially licensed soldier comic books, after his own time in service. But this isn't GI Joe, this is Call Of Duty.
And Larry Hama is writing a prequel comic book series Call Of Duty: Black Ops II, drawn by Marcelo Ferreira for Dark Horse which,
follows an elite group of cybernetically enhanced soldiers as they wage a secret war across a futuristic, war-torn world transformed by technology.

In the first issue, the elite squad infiltrates Tashkent, Uzbekistan, to take down a double agent . . . but as they close in, the operatives uncover something much more sinister at hand.
There will be a free mini-comic version handed out at San Diego Comic Con. Not only that but they are promising that it won;t be suitable for the under 18s…
The full series will be released in November.