Last week, Bleeding Cool reported that Batman #75 had slipped, from the 17th to the 24th July. Well now it's back in track, shifting back to the 17th, a week after Batman #74.
Last week we also stated that Shazam #7 and #8 had also slipped. Shazam #7, slipping from 19th June to the 24th of July – well now it's delayed a further two weeks to the 7th August.
And Shazam #8, solicited for the 17th July, then delayed to the 7th August, is now scheduled for the 21st August.
While Shazam #9 gets its first delay, from 21st August to the 4th September.
At a smaller scale, High Level #6 slips from the 24th July. Powers Vol 6 TPB slips from 7th August to the 28th August. Doom Patrol: The Bronze Age Omnibus HC slipping from 18th September to the 25th. And more of a drop, House Of Secrets: The Bronze Age Omnibus Vol 2 has dropped two months from the 23rd October to the 25th of December…
Ho ho ho.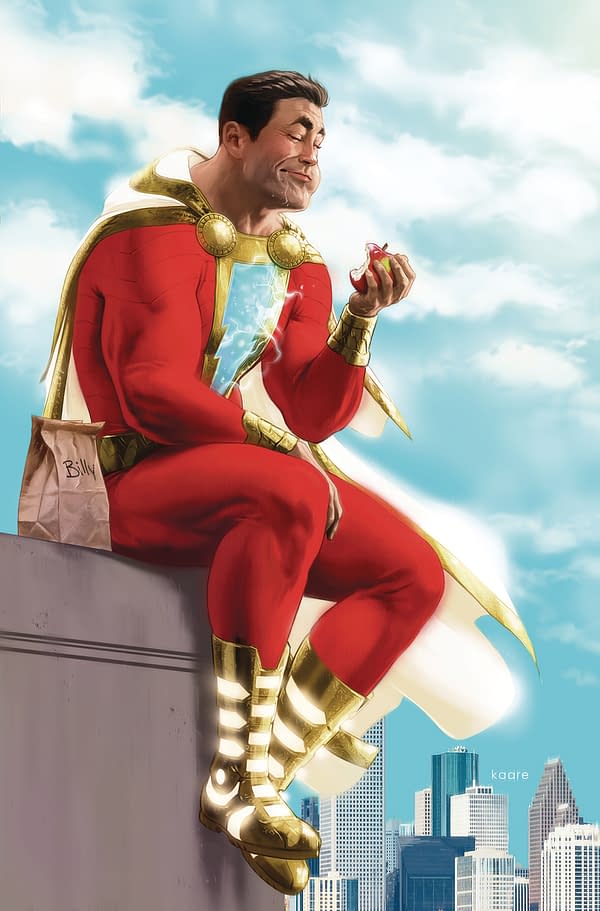 Enjoyed this article? Share it!