Prepare yourself for the latest addition to Thomas Siddell's adventurous fantasy series Gunnerkrigg Court Vol. 5. From Archaia, Siddell's long-running webcomic has garnered high praise and a large fanbase from around the world. Part of that fancies includes legendary creator Neil Gaiman, so you know it's good.
Gunnerkrigg Court Vol. 5 focuses on Antimony's new responsibilities that thrust her into the heart of the forest, and she takes Parley and Smitty along for the ride! Meanwhile, Kat is left to deal with the mysterious letter she received, and Renard takes the time to reflect on his past decisions. As the year reaches a close, some friendships will grow stronger and some will have to come to an end.
BOOM! Studios Editor-in-Chief, Matt Gagnon, shared his thoughts on Gunnerkrigg Court:
Gunnerkrigg Court has been running online for ten years now, and Antimony's journey has only become more and more exciting. Thomas has created a fantastic world filled with magic, science, and myth, and Antimony is the perfect character to explore that world. Most impressive of all are the fans from all corners of the globe who have continually supported and cheered on this series, so we're honored to be collecting Thomas' work in these beautiful hardcover collections.
I can't believe that I haven't heard about this book until now. I'm incredibly ashamed to admit that, because it sounds like it's something I would definitely enjoy reading. Looks like I can add this to my list of things to binge read. The latest adventures of Antimony Carver will arrive in comic shops on June 17th, in The Gunnerkrigg Court Vol. 5. Be sure to mark your calendars!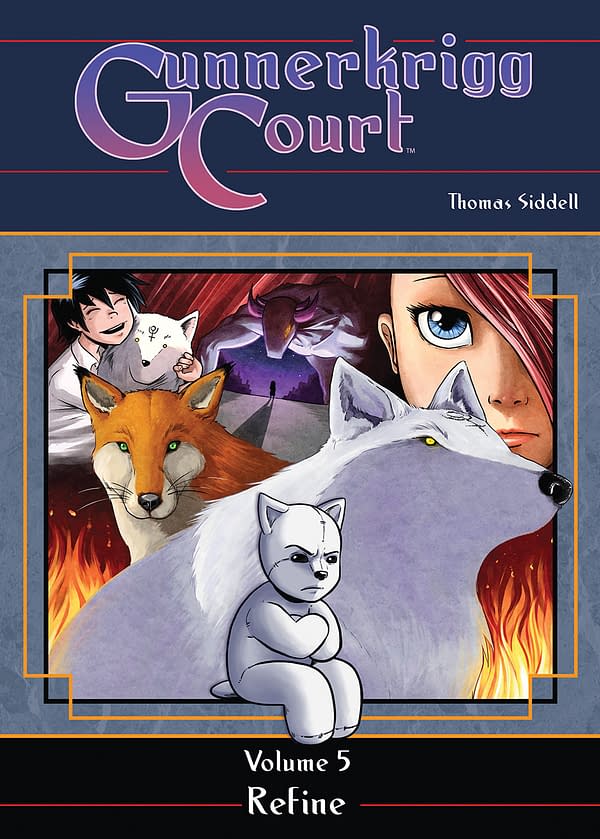 Christine Marie is a Staff Writer at Bleeding Cool, and bibliomaniac with a love for all things creative. She hopes to one day be a Superhero/Disney Princess/Novelist. You can find her on Twitter and Instagram @AWritersWay or on her blog writerchristinemarie.wordpress.com.
Enjoyed this article? Share it!