It's been more than thirteen years since superstar artist Leinil Yu worked for DC Comics, having signed a Marvel exclusive contract back in 2005. Since then, Yu has been a mainstay at Marvel, but all of that seems to be about to change, as revealed in DC's May solicitations.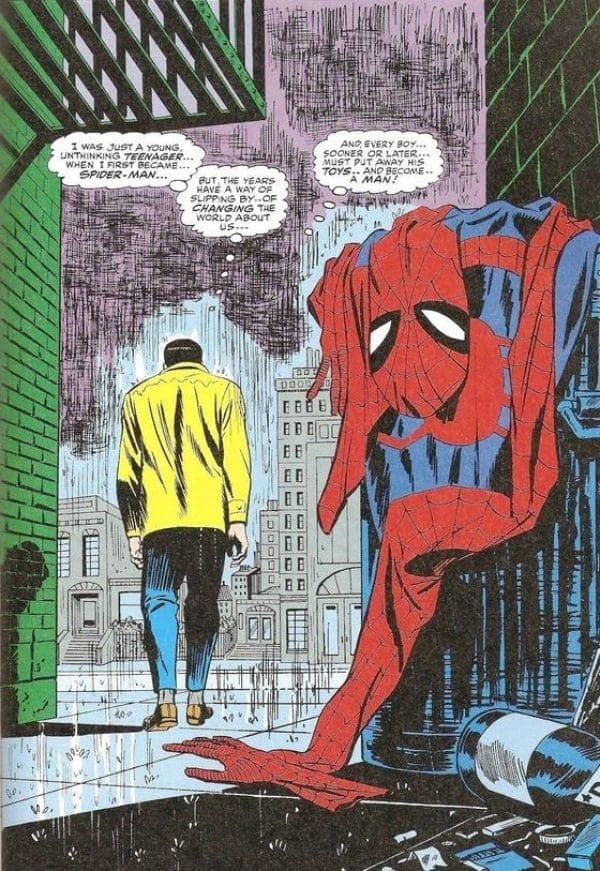 Bleeding Cool has been mining the DC solicitations, for now a Bleeding Cool EX-X-XCLUSIVE as we obtained them ahead of their official release date and we're not on the embargo list, for articles all morning, much to the chagrin of other comic book websites who probably had official PR EX-X-XCLUSIVES lined up for some of the reveals.
"It's gettin' bloody harder to sneak into the DC Comics offices while dressed as a potted plant with all of these budget cuts," Johnston told us when asked for comment, noting that even the publisher's potted plant budget has been slashed by 60%. "Oi used to dress up as a nice sansevieria, but that's a bit too ritzy these days, so now Oi have to infiltrate as a shabby philodendron."
But thanks to Johnston's sacrifice, Bleeding Cool can reap the sweet, sweet clicks before anyone else.
"Pip pip," Johnston said, his eyes glowing with the thought of all the clicks.
One of DC's May solicits teased a big Batman event coming up this year, but hidden with little fanfare in that solicit appears to be the official announcement of Leinil Yu's first DC Comics work in over a decade, as a Little Bleeder pointed out in the comments, a variant cover for Batman #70.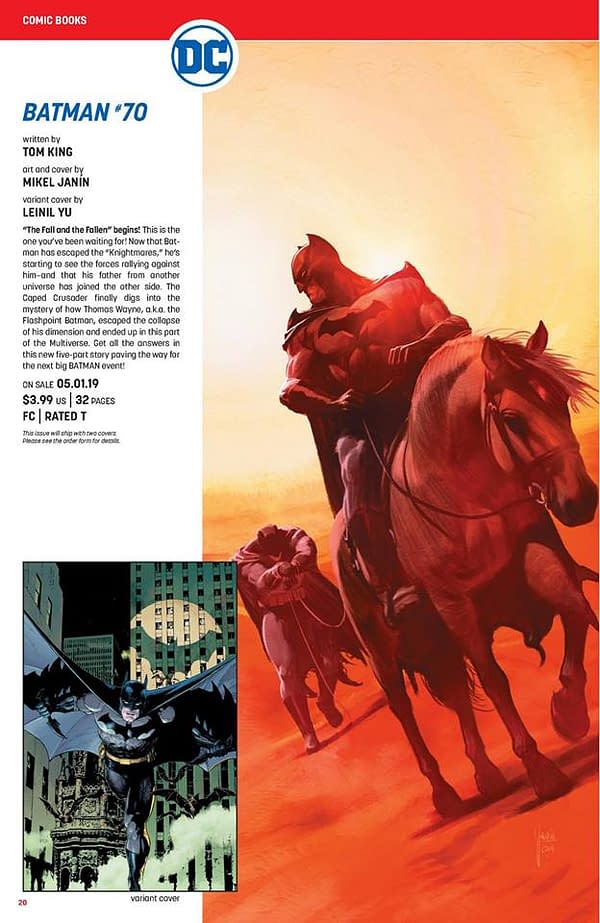 Is this a sign of more to come? Well, perhaps. It seems Yu revealed the news himself on Twitter a few weeks back, calling his foray into DC Comics covers a "brief detour" from his Marvel work.
Took a short break from Marvel and did a few DC covers just to mix things up:) check it out, folks. Just a quick detour and working on covers for Marvel right now that I'm really excited about. pic.twitter.com/SVKleUsyla

— Leinil Yu (@leinilyu) January 21, 2019
But exclusivity, it seems, is no more. Which is nice, because giving up DC work was tough for Yu back in 2005, as he said in a CBR interview:
I want it to be known that this was really hard for me. DC and its people are awesome to work with and I had a grand time. I felt I've let down a lot of people including Dan Didio and Jim Lee. I just felt that I am not a DC fan favorite and that I have a bigger audience at Marvel. I hope this proves out to be correct.
No need to feel bad for Dan and Jim any more, it seems.
UPDATE: A senior source tells us that Yu's exclusive contract is still intact, and he did the covers with Marvel's permission. Basically, this is just the comic book industry version of cucking. Nothing to see here (unless you like to watch). Move along now.
Enjoyed this article? Share it!