Let The Wookie Have Two Light Sabers? C-3PO Has A Bad Feeling About This….
Star Wars #12 and Star Wars: Vader Down #1 both hit the stands today. And C-3PO is worried, giving him the chance to issue that most famous of Star Wars catchphrases… or at least tries to. But if Han Solo won't allow that sort of catchphrase on his ship, he has many a challenge ahead of him. And not just his wife, even she is dropping that claim now. Boo hiss. But at least it gives Princess Leia the chance to do this, for the first time in the newly established Star Wars canon. And Han too. Chewbacca gets two. Don't cross the streams, Chewie. Sorry, wrong franchise.
But this is just the aperitif, both this issue and last week's Darth Vader are leading up to Darth's mission to find Luke Skywalker before they will actually meet again in The Empire Strikes Back.
And rather than the usual Star Wars trope of pitting the few against an entire Empire, this time we see the one against a fleet of Rebel Alliance.
How can one man seriously contend with such a barrage? And even when he's Vader Down, he's not Vader out. He's Darth Vader one man army. Remember guys, always bet on black. Of course, which will win, Darth Vader or Dark Knight for November sales, that is a battle yet to be fought…
Comics courtesy of Orbital Comics, London. Who, tonight, are hosting the launch and signing of Dan Watters & Caspar Wijngaard's new and first Image Comics series, Limbo after pitching it at Thought Bubble Festival in Leeds last year.
---
---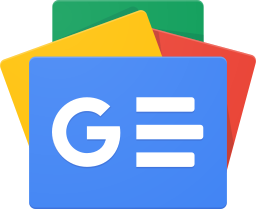 Stay up-to-date and support the site by following Bleeding Cool on Google News today!