Posted in: Comics, san diego comic con | Tagged: comic con, Comic Con International, LGBTQ, san diego comic con, sdcc
---
The LGBTQ Geek Year in Review At San Diego Comic-Con
By Joe Glass
Another year, another run-through of the last year's many important moments in queer representation and plots in pop culture and beyond.
Using a slightly different format than previous years, with each panellist taking on a specific item, P. Kristen Enos moderated the likes of Diane Anderson-Mitchell of the Advocate, Nick Adams of GLAAD, Mike Ciriaco (LA Weekly), Amber Garza (GeeksOUT, Flame Con), Chelsea Steiner (AfterEllen) and Amelia Vaughn (Huffington Post).
The panel started by discussing The Simpsons episode finally dealing with Waylan Smithers coming out. Anderson-Mitchell discussed how she felt the episode wasn't particularly funny, and did end with leaving us with the idea that Smithers will forever be a sad, lonely queer guy. The episode was discussed as unfulfilling, but great that it tackled the issue earnestly and with no homophobia from other characters. Moving on to the death of Lexa on The 100, which was another in a long list of queer characters dying for another characters arc progression (155 queer female characters have died on TV in just the last few years). The death occurred immediately after a sexual consummation of a long-standing flirtation between Lexa and another character, which the writers of the show courted and played with, and how this felt continually frustrating how on even a traditionally progressive show and network, this problem persists.
The feeling was "We don't have to wait for representation of network TV. There are other options now" with the great work on Netflix. Adams then talked about an update to video games Sims 4, where EA approached his group, GLAAD, as they wanted to sensitively and accurately roll out a custom gender option to make the game more accessible to trans and queer players. There are now a ton of extra options, including the fact that players now do not choose between a male/female Sim, but rather choose between options of Masculine and Feminine. It is now also possible to return to the character creation options, essentially allowing players to transition their Sims. GLAAD and EA worked on language choices and things to avoid, and Adams praised the games companies desire to approach the topic with sensitivity, and that it seems to have gone over well with the fans. Riverdale series' came up next with the making canon of Jughead's asexuality, and how well it was handled. Chip Zdarsky had admitted in interviews he always envisioned Jughead's as Asexual, or Ace, we just didn't have a word for it until now. Ciriaco touched on the Star Trek/Sulu being gay reveal, praise and controversy. He brought up however current Sulu actor John Cho's one concern of people maybe seeing it as a feminization of Asian men, which Ciriaco explained has a long, troubling history in media and life. He mentioned that there was a kiss scene that was cut from the film. Anderson-Mitchell mentions how she understands the original Sulu actor, George Takei's response to the news, but thinks this way means so much more than a new character who would have felt like a token and be known by their sexuality alone. Vaughn covered Disney and their supposed support of the queer community and presenting that aspect of the world in their products aimed at kids, mentioning an apparent two second appearance of a family unit of antelope in Zootopia/Zootropolis headed by a male couple. Vaughn was particularly passionate about what she feels is false support, seeking praise, when true support would involve queer characters in bigger roles and not blink and you'll miss them appearances. She mentioned how important it is for young queer viewers to be able to see themselves on the screen, and how any small instance excites a queer child as they finally feel like they are legitamised on some level. She stood behind the #GiveElseAGirlfriend campaign, as we're now in a generation where kids are coming out younger, with the average age now being 14 years old. However, there are still no queer child characters on Disney shows.
At this point I had to duck out to make coverage for another of the many wonderful queer panels at SDCC this year. This panel was passionate and fascinating to watch and listen to, and I do hope it keeps going on so we can all check in again next year.
Joe Glass is a Bleeding Cool correspondent and comics creator. He writes the LGBTQ comics series, The Pride, which has been a Top Comixology Submit Title. It is also available here. He also co-writes on Wales-set horror comedy series, Stiffs, which is also available on Comixology and here.
---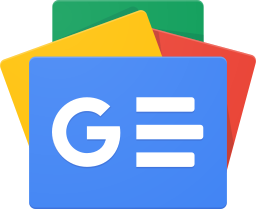 Stay up-to-date and support the site by following Bleeding Cool on Google News today!