FCBD Wor World Saga Preview, New Series Infinty 8 and Eternity, and MorLion Forge March 2018 Solicit
Worm World Saga gets a preview issue for Free Comic Book Day 2018. New series Infinity 8, from creators Lewis Trondheim, Zep, and Dominique Bertail, and Eternity, from creators Art Baltazar, Franco, and Chris Giarusso. Graphic novel Puerto Rico Strong, by creators Vita Ayala, Rosa Colon, and Naomi Franquiz, and Lost Path, from creator Amelie Flechais, get releases. Voltron: Legendary Defender Vol. 3 kicks off. Plus, the Catalyst Prime family of books continues with creators such as the talented David Walker, Will Rosado, Joe Casey, and more. This all comes courtesy of the March 2018 solicits of Lion Forge. More details below.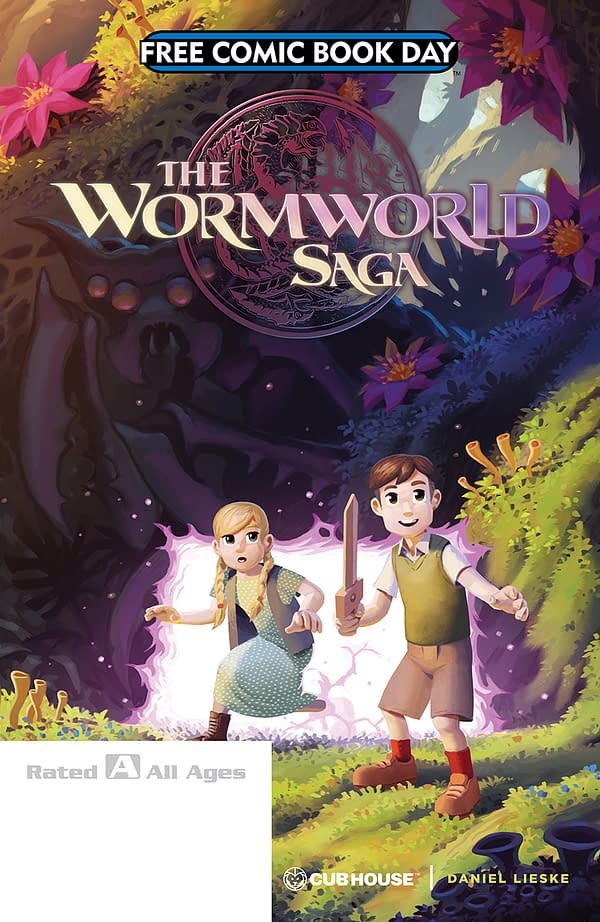 JAN180034
FCBD 2018 WORM WORLD SAGA
Enter the Wormworld, at the very beginning. A mysterious painting. A wooden sword. A hidden world. A time before conflict. Two friends in search of magic and adventure. This is how the saga begins. This exciting all-new prequel to Daniel Lieske's hugely popular webcomic The Wormworld Saga will entice new fans in time for the series' first US print release in May 2018, and tantalize existing readers with hints at secrets yet to be revealed.
All-Ages. (STL075636)
7×10, 32pgs, FC FREE!
JAN181775
INFINITY 8 #1
(W) Lewis Trondheim, Zep (A/CA) Dominique Bertail
A city sized space cruiser runs into a field of debris between galaxies, and it is up to the ship's top eight security agents to figure out how to circumnavigate it. Investigating eight different parallel timelines, the agents uncover multiple plots that together could spell the end of the ship's massive interspecies population
The debut of a far out, pulpy, sci fi series of parallel adventures in the tongue in cheek tradition of the original Heavy Metal, but for a new generation.
Eight different 3 issue arcs explore each of the agents parallel investigations, each by a different creative team of the most popular creators in France: Lewis Trondheim, Olivier Vatine Zep, Dominique Bertail, Fabien Vehlmann, Balez, Kris, Trystram, De Felici, and Boulet.
Each 3 issue arc is self contained, but together they unravel the larger mystery.
Conceived and directed by the legendary Lewis Trondheim and Olivier Vatine. (STL074888)
7×10, 32pgs, FC SRP: $3.99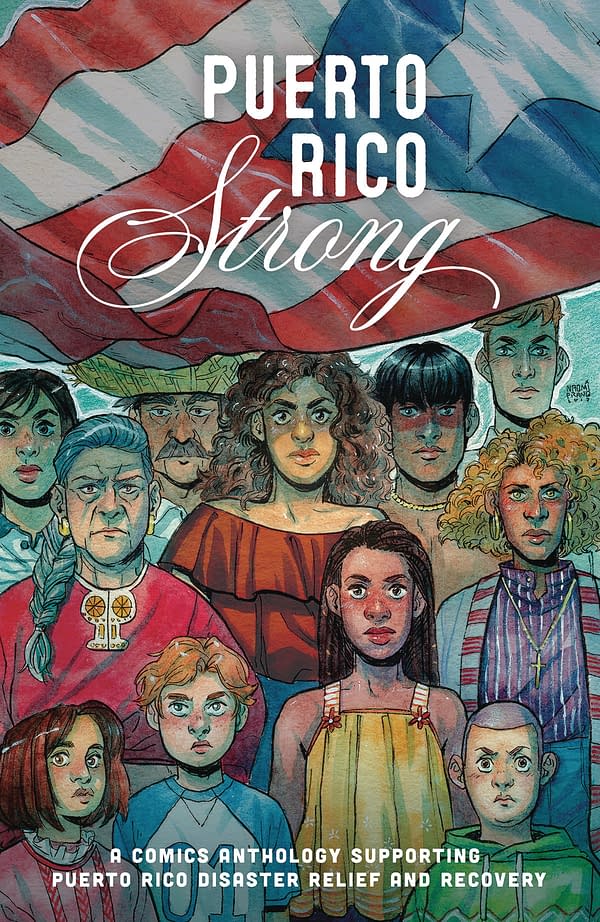 JAN181776
PUERTO RICO STRONG SC
(W) Vita Ayala (A) Rosa Colon, Naomi Franquiz
Puerto Rico Strong is a comics anthology that explores what it means to be Puerto Rican and the diversity that exists within that concept, from today's most exciting Puerto Rican comics creators.
All profits will go to towards Disaster Relief and Recovery Programs to Support Puerto Rico. (STL075569)
SC, 160pgs, FC SRP: $12.99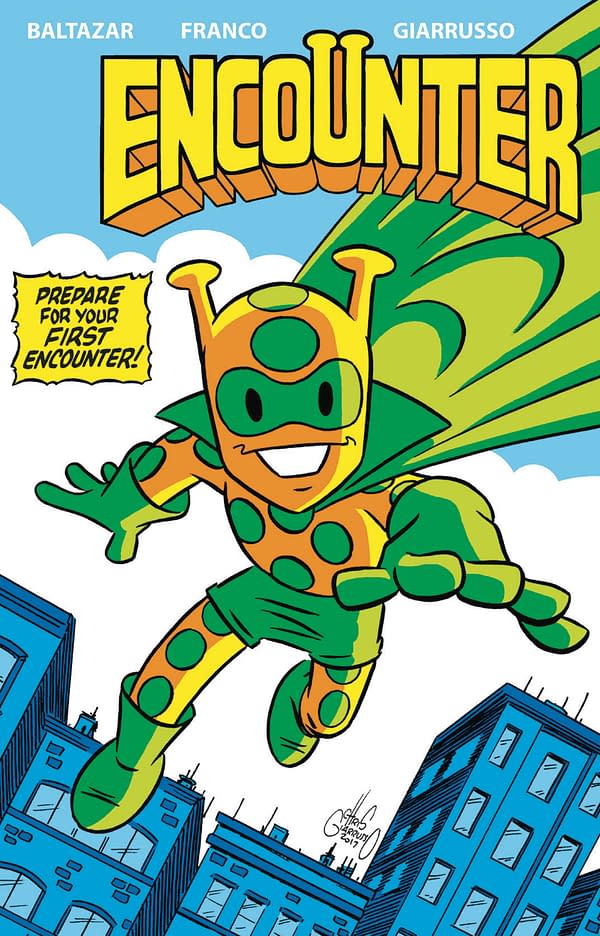 JAN181777
ENCOUNTER #1
(W) Art Baltazar, Franco (A) Chris Giarrusso
A brand new series by Tiny Titans creators Art Baltazar and Franco! Encounter is a new kind of hero; an alien escaped from his planet to Earth, who can take any form he chooses, and decides to become a hero! With help from his talking dog Barko, he fights crime on our planet. (STL074889)
7×10, 32pgs, FC SRP: $3.99
JAN181778
LOST PATH HC
(W/A/CA) Amelie Flechais
Three young boys set off from Camp Happiness, determined to win a treasure hunt. But the shortcut they take leads to something far more spectacular and sinister! All manner of magical beasties live in these woods, and the kids find themselves caught between warring Forest Spirits. (STL074891)
HC, 8×11, 96pgs, FC SRP: $19.99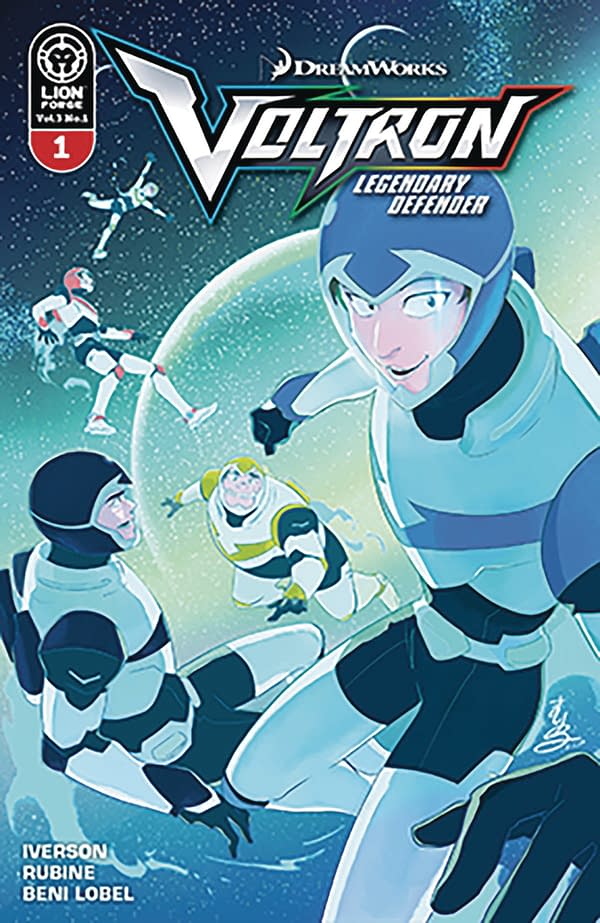 JAN181780
VOLTRON LEGENDARY DEFENDER VOL 3 #1
(W) Mitch Iverson (A) Rubine, Beni Lobel (CA) Mariko Yamashin
The Galra have long held a number of slave planets in their grasp, and the Paladins have devised a plan to free them. To do this, Allura must first find a way to infiltrate SPRAWL, a group of closely guarded planets that are mined for many of the Galra's construction materials. Cutting off these resources is the first step toward bringing down the Galra. But the key to successfully finding a way in is to break the bond of the mysterious force that holds these planets together. (STL074892)
7×10, 32pgs, FC SRP: $3.99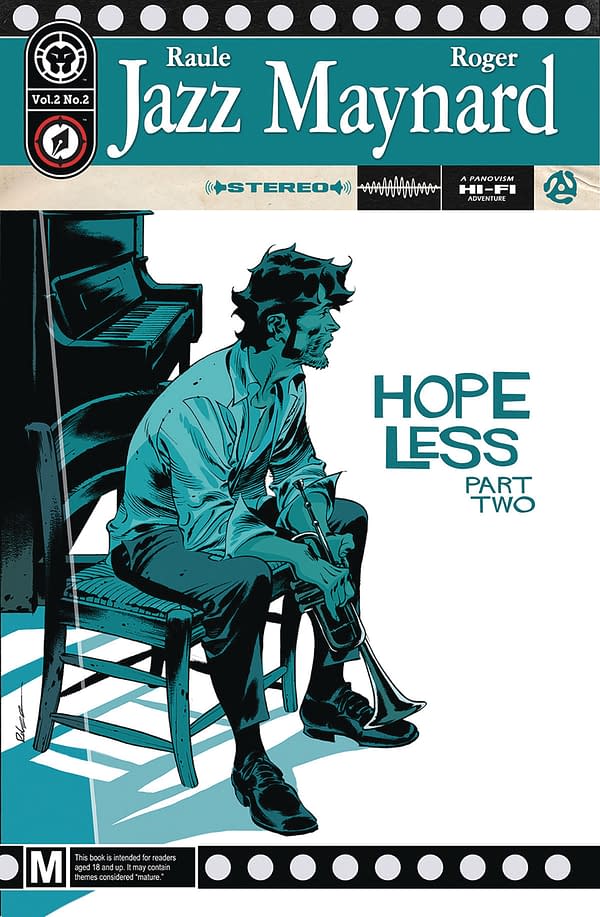 JAN181782
JAZZ MAYNARD VOL 2 #2 (MR)
(W) Raule (A/CA) Roger
Forced into a job by the brutal Caligula, Teo falls into a deadly trap that almost costs him his life. The savage crime lord may be trying to fill the power void in El Raval, but his methods only manage to get Jazz worked up into a vengeful fury . . . (STL074884)
MATURE THEMES
32pgs, FC SRP: $3.99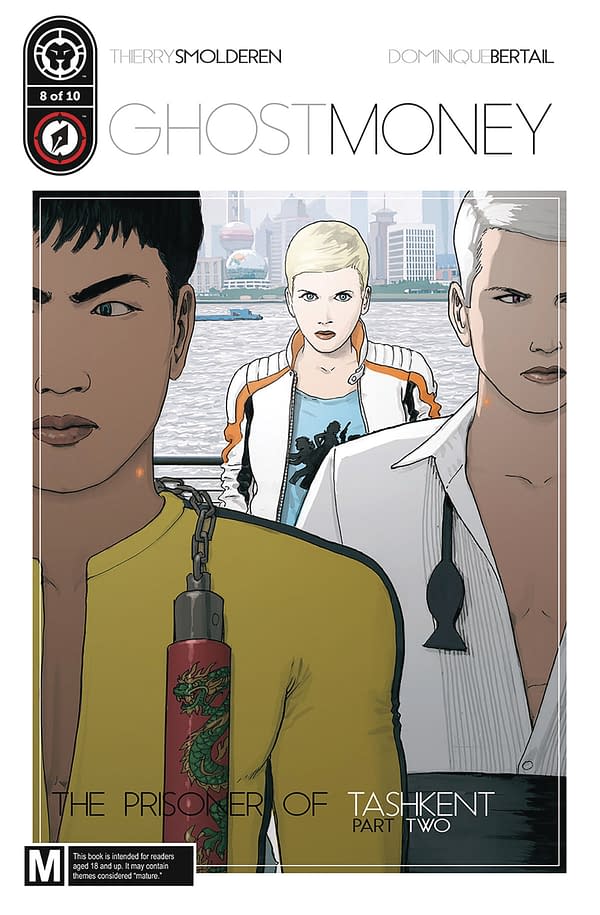 JAN181783
GHOST MONEY #8 (OF 10)
(W) Thierry Smolderen (A/CA) Dominique Bertail
While Chamza freezes in a remote prison, held captive by her own father, Lindsey travels to Shanghai to meet the mysterious hacker who may hold the key to rescuing her. But as Kendricks and his team assemble the pieces of the puzzle, things grow even more dangerous . . . (STL074883)
32pgs, FC (8 of 10) SRP: $3.99
JAN181784
CATALYST PRIME ACCELL VOL 2 #5
(W) Joe Casey (A) Damion Scott & Various (CA) ChrisCross, Paul Mounts
Having survived a close call in Antarctica with the deadly FUZZ, Daniel finds himself back in his hometown reunited with his longtime girlfriend Monica. While Daniel tries to figure out more about his powers and how they're affecting the space of reality around him, Monica finds out something sinister about her father's business dealings. (STL074878)
32pgs, FC SRP: $3.99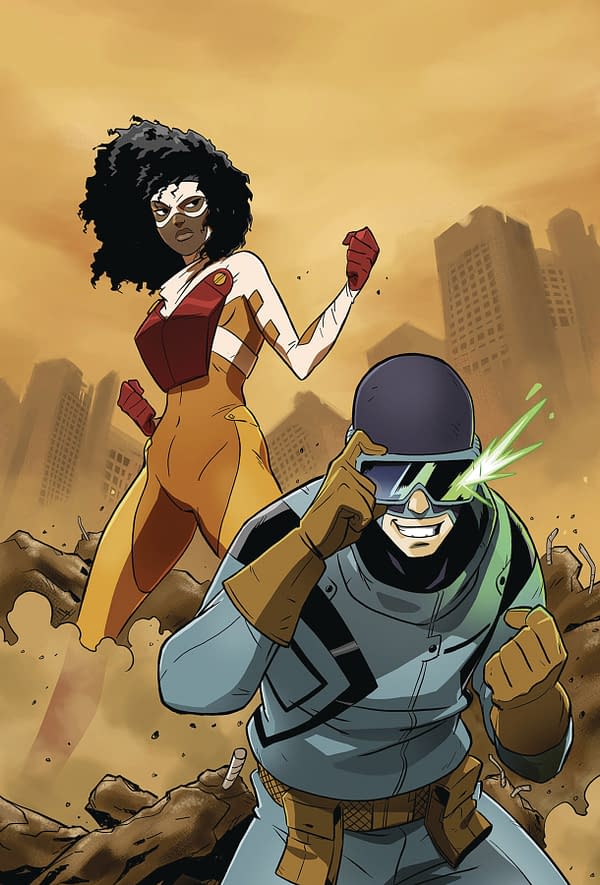 JAN181785
CATALYST PRIME SUPERB #8
(W) David Walker, Sheena C. Howard (A) Ray-Anthony Height & Various (CA) Anthony Piper
Reeling from a devastating betrayal, Jonah, Kayla, and their newfound teammate Abbie have little time to recover if they want to finish their mission of rescuing their parents. Meanwhile, Gomez's ultimate plan begins to reach fruition, and even more secrets will be revealed as Volume Two of Superb begins to draw to a close! (STL074882)
7×10, 32pgs, FC SRP: $3.99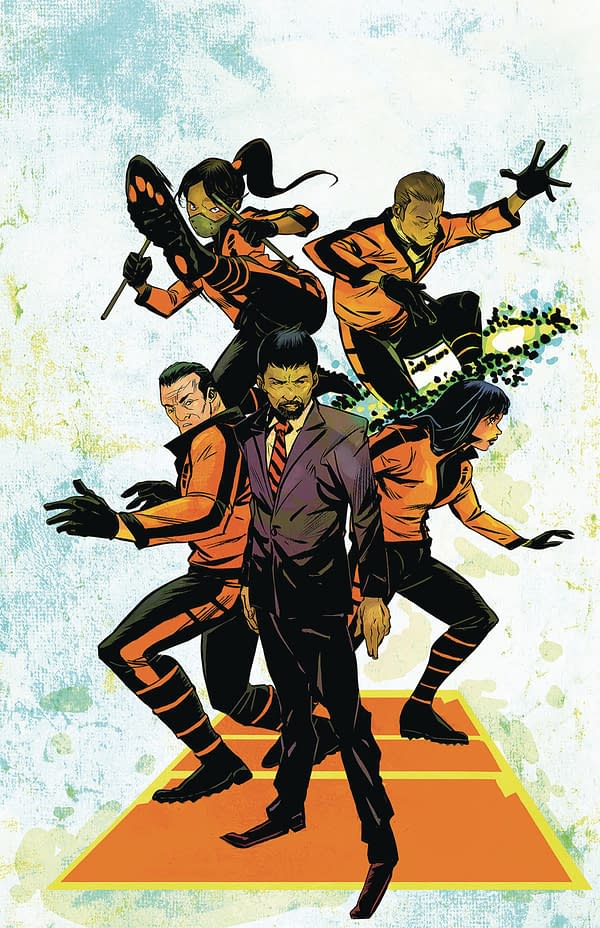 JAN181786
CATALYST PRIME INCIDENTALS #7
(W) Joe Casey (A) Will Rosado, Snakebite Cortez (CA) Sanford Greene
With Alex back safety, the Incidentals team has a moment to catch their breath and process the journey they've been on that's only just beginning. With no bad guys chasing them down, the team begins to see the cracks in their leader Bo, their mission, and themselves. (STL074880)
32pgs, FC SRP: $3.99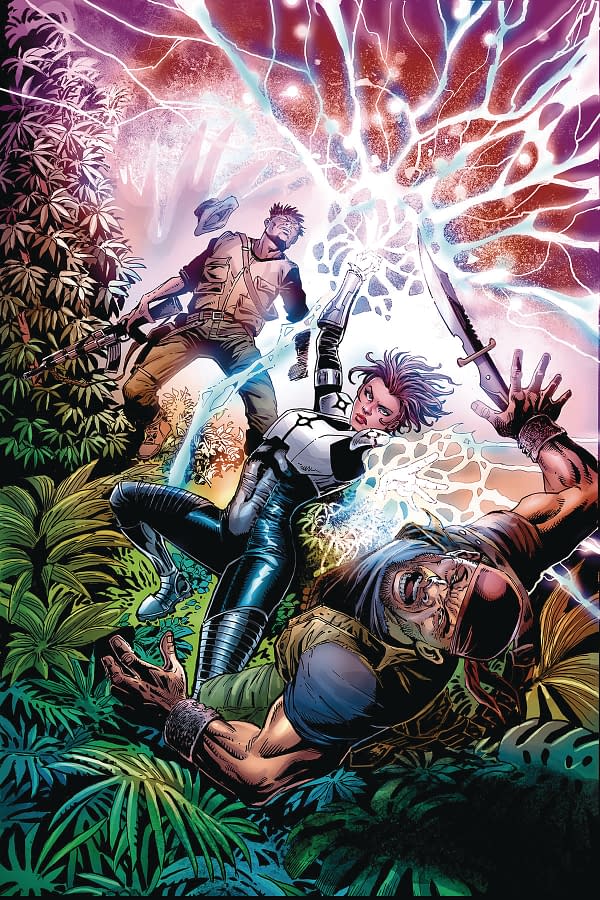 JAN181787
CATALYST PRIME SUMMIT #4
(W) Amy Chu (A) Jan Duursema, Paul Mounts (CA) Jan Duursema
The last thing Valentina "Val" Resnick Baker wants to be is a superhero, yet here she is in the jungle saving Fiona, the daughter of two close friends, from mercenaries of all things. Val may not want to be a superhero, but the universe sure is pushing her in that direction. (STL074881)
7×10, 32pgs, FC SRP: $3.99
JAN181788
CATALYST PRIME ASTONISHER TP VOL 01 ENEMY WITHIN
(W) Alex De Campi (A) Pop Mhan, Jessica Kholinne (CA) Pop Mahn
Magnus Attarian, heir to the AtiSat Corp., tried to save the world and ended up a broken man. Now a celebrity joke suffering from post traumatic stress disorder, Magnus has the power to travel inside the minds of superpowered people, where he discovers nightmares threatening the entire human race. (STL074890)
SC, 152pgs, FC SRP: $14.99
JAN181789
CATALYST PRIME ASTONISHER #5
(W) Alex De Campi (A) Pop Mhan, Jessica Kholinne (CA) Cully Hammer
Magnus Attarian has worked hard to rebuild his reputation as the would be superhero Astonisher. It hasn't been going well. Luckily, he has a support group by his side in the shape of: Sasha (his girlfriend), Adila (his mother's assistant), and a new player, Charles Carver (an FBI agent), ready to take on the various new superpowered meteor infected that have been tearing up Manhattan. Sounds like a bad joke, but then, isn't that Magnus's life? (STL074879)
7×10, 32pgs, FC SRP: $3.99