Marvel Introduces Lockjaw and Tippy-Toe to Marvel Rising
Well, we may be getting the Death of the Inhumans in the main Marvel continuity, but at least in the new Marvel Rising series, Lockjaw will find a new hope. Alongside Squirrel Girl's Tippy-Toe squirrel, these two beloved Marvel animal sidekicks will be joining the Marvel Rising team, announced by Marvel at the Diamond Retailer Summit today in Chicago.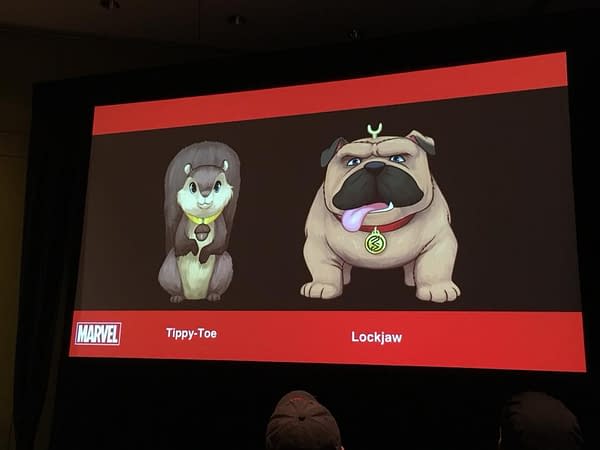 Focusing on a female audience, especially mothers and daughters, Marvel will have bookmarks and colouring-in posters tied in for Father's Day later this year.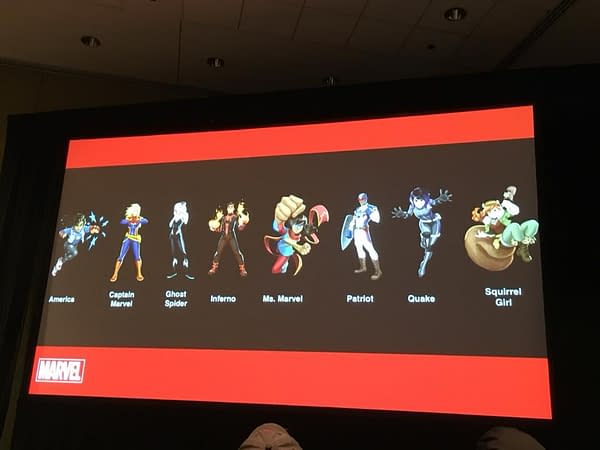 Gotta say, if I got a coloured-in version of this from my littlest one, I'd be made up. Better start dropping hints now…