Posted in: Comics, Review | Tagged: crime, daniel leister, db stanley, devil's due/1first, greg + fake, horror, lord of gore, sean forney
---
Lord of Gore #4 Review: Horror, Jokes, and Murder Mystery
Danny Graves and Abby visit the latter's father, Sebastian, about his presence in the snuff footage they had just witnessed. This goes as badly as they expect, but Danny, Abby, and Matt go in search of Reed Daniels, another associate of the Lord of Gore films. Elsewhere, Detective Hendricks continues his own investigation.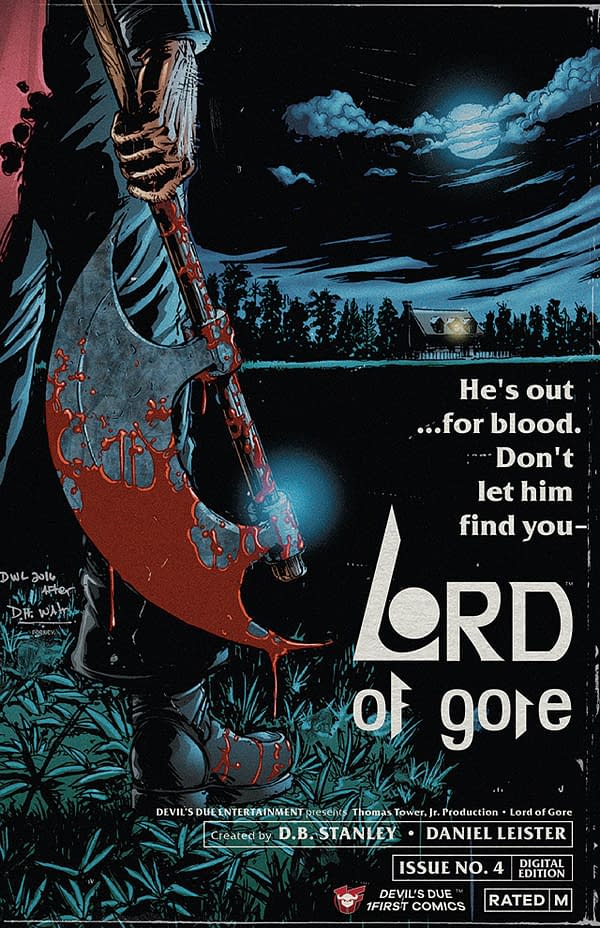 Lord of Gore continues to impress me with its smart storytelling, likable characters, and its ability to balance humor with the darkest moments. I found myself laughing at much of the banter between Danny, Abby, and Matt.
The continued dabbling in showbusiness nepotism, cronyism, ambition, and the personal destruction that can resort from all of it continues to be one of the comic's strongest qualities. It's a treat for anyone with a perverse fascination in Hollywood backroom deals, and it being cast against a big-budget, sleezy horror franchise is a stroke of genius in itself.
The characters are interesting. Abby's life is a tragic mess. Reed Daniels is not the kind of character you expect to show up in a story like this, and he's compelling too. The mystery at the core of it all is well composed and well hidden, with no single individual sticking out as the obvious identity of the real Headsman killer.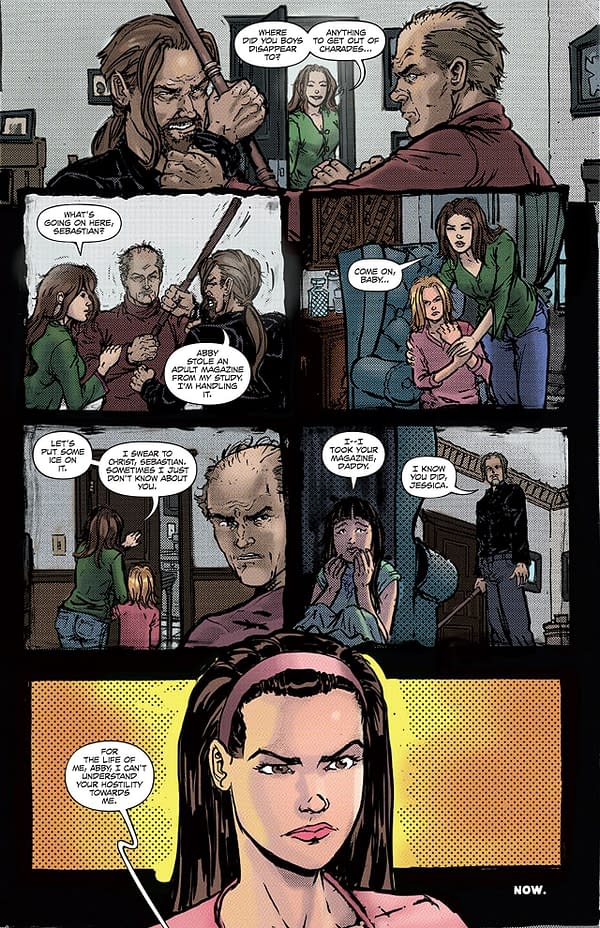 Daniel Leister's artwork once more impresses with its ability to mix stylized grit while giving enough detail to keep characters distinct and well defined. There is still a defined sense of comic-bookiness and even a hint of old film grain in the visuals which are pleasingly thematic. The color art is split between Greg + Fake and Sean Forney. They deliver a comic with a well-balanced color palette that knows how to slather on the shadow and gore when needed.
Lord of Gore #4 continues this comic's compelling murder mystery narrative with good character drama and plenty of lighthearted moments for levity. The story is solid, the art is good, and the resulting book earns a recommendation. Give it a read.
---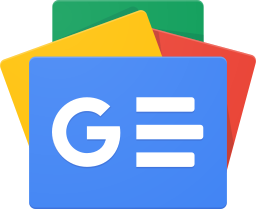 Stay up-to-date and support the site by following Bleeding Cool on Google News today!