Luke Pearson Reflects The Androgyny Of Satan In Exclusive Gosh Comics Print Luke Pearson, creator of Hilda The Troll, has created a homage to Soho's own William Blake and all of Soho's glorious elements, based on Blake's Satan in his Original Glory, for Gosh Comics.
William Blake was born and died around the corner from Gosh in where he developed and exhibited his first pieces, as well as producing his book 'Songs of Innocence and Experience'.
Pearson parallels Blake's depiction of Satan as possessing both feminine and masculine qualities, surrounded by the heavenly host. He interprets Satan as an androgynous amalgam of Soho's rich history of cabaret, drag, and love for the flesh of all types. The sinful dancer watches over all the facets of Soho life: from the record stores to the bustle of the fruit and veg stalls; the rich food culture of the area to the beating heart of clubland; from the heights of culture to the depths of society's underbelly; and the London Fox, whose late night mating calls capture the spirit of the area.
Soho itself is changing, and the area around Gosh famed for its sex shops and sex shows is undergoing gentrification. This, then is an ode to once what was.
Soho Glories is an A2, 3-colour screen print on Mohawk 270g archival paper, and is limited to 100 signed and numbered copies. Each print will be marked on the back with a special Gosh! 30th Anniversary stamp. Copies retail at £50 each in-store and online.
---
---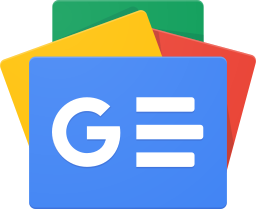 Stay up-to-date and support the site by following Bleeding Cool on Google News today!