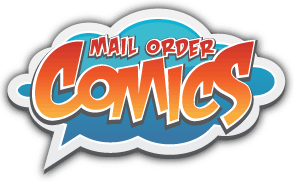 As we noted earlier something was up but now Omaha.com is reporting that Meyers & Sons Mail Order Comics, Inc. of Omaha Nebraska has filed for bankruptcy on January 28th 2014. According to the paperwork filed with the courts the company has close to $1 Million in debts and less than $50,000 in assets, none of which is likely to be made available to creditors. On-line the company is known as mailordercomics.com
Mitch Meyers, 25% owner of the business said things were initially looking good, but a website plagued with technical problems just as new shipments came in was one of the causes for the tough financial situation. Another was a Argentina retailer that had been buying thousands of copies a month suddenly reduced and then abandoned new orders all together. On top of that the higher gas prices, bad economy and the company was forced to relocate do to the Nebraska Crossing Outlets redevelopment.
The companies two biggest creditors are Wells Fargo Bank which is owed $360,000 and an unnamed Maryland comic book distributor owed $325,000. Though one could speculate that it's Diamond Comics Distributor of Timonium, Maryland.
At this point a meeting of creditors is scheduled for 3/6/2014.
Enjoyed this article? Share it!