Mark Waid Talks Setting The Pulp Tone In Justice, Inc: The Avenger
Corinna Bechko, writer of Aliens/Vampirella #2, talks with writer Mark Waid about Justice Inc.: The Avenger #5, both on sale now. Cover by Francesco Francavilla. CORINNA BECHKO: The Avenger is a bit more obscure a pulp character than The Shadow or Doc Savage. How much research into his history in the pulps, radio and comics do you do for a project like this?
​MARK WAID: Tons. Just tons. I'm pretty familiar with the character, but there was a research book — The Gray Nemesis by Howard Hopkins — that's the definitive Avenger sourcebook, and we dedicated an issue to him.
CB: The very first Avenger stories were credited to "Kenneth Robeson," the "house name" used by publisher Street and Smith which was shared by several authors, although Paul Ernst actually wrote most of the early stories. Have you ever written under a pseudonym, and if so, did you find it changed the tone or content of your writing?
​MW: Ha! Good question. No, I have not — but I did co-color a DC story once under a pseudonym with editor Dan Raspler. Historians are encouraged to dig for clues.​
CB: I always find that New York City exerts a pull on any story I set there, almost becoming a character itself. Do you find this to be true, or do you feel that this arc would work equally well in any large city?
MW: ​No, New York absolutely has a feel that helps dictate the tone of pulp adventures. I've lived there twice myself, and especially in issues #3 and #4 drew from my own then-neighborhoods. ​
CB: Artist Ronilson Freire must have to do a lot of research to make the period come alive via cars and clothing styles. Do you collaborate on those decisions?
​MW: We don't, but I am pretty specific when I'm asking for period items — not at all dictatorial, just helpfully (?) specific. But he's been great!​
CB: Everyone always asks comics writers about the influence of comics, but I'm curious if you have drawn on any other media as inspiration when crafting this story?
​MW: Certainly the pulps themselves; the first four issues particularly are almost illustrated novelettes. I know I drove our poor letterer, Troy, nuts with the extra work, but I felt it was important to caption the hell outta this thing with that same evocative, purple prose that the pulps were known for. ​
For more on Justice, Inc: The Avenger #5, click here.
---
---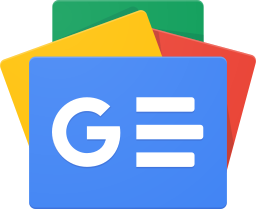 Stay up-to-date and support the site by following Bleeding Cool on Google News today!