This Martin Luther King Comic May Have Been The Most Influential Comic Book Of All Time Cover to cover, it's only sixteen pages long.
But the Martin Luther King and the Montgomery Story comic book may be the most influential comic book of all time.
Published in 1957 by the Fellowship of Reconciliation (FOR USA), this comic tells the story of Martin Luther King Jr, Rosa Parks, and the Montgomery Bus Boycott. Advocating principles of nonviolence and teaching nonviolent resistance, it was widely distributed among civil rights groups, churches, and schools across the USA, and provided a primer for the Civil Rights movement.
Prominent FOR members Alfred Hassler and Rev. Glenn E. Smiley proposed the idea as a way to bypass the media as it was then, and reach far wider audiences, and received a $5000 grant from the Fund For The Republic. Endorsed by Martin Luther King himself, he suggested editorial amends to the finished comic book.
It also helped that Al Capp's studio created the comic, written by Hassler and editor/writer Benton Resnik, for no charge. The first print run was a quarter of a million, and copies sold for ten cents each. But rather than newsstands, drug stores or confectioners, the comic was sold to civil rights groups, churches and schools. Copies were handed out to audiences at workshops promoting nonviolent protest – though some had to destroy their copies after reading, for fear of what might happen to them if they were caught with a copy. Outside of the USA, it also helped to inspire nonviolent protest movements in Latin America, South Africa and the Middle East. A new version was published in Spanish, with a different artist, rather than just translate the text. And the Egyptian Revolution of 2011 has been cited as being inspired by the 2008 initiative by the HAMSA to distribute Arabic and Persian versions of the comic to democracy groups across the Middle East.
After its existence and influence was brought to light in recent years, it was reissued in 2013 by Top Shelf, who also published March, the three-volume story of the civil rights movement, currently the best-selling book on Amazon, written by Congressman John Lewis – whose role in the movement was as a direct result of reading that comic book. The Greensboro Four activists also cite it as a major influence. Lewis' co-author on March, Andrew Aydin, wrote the first longform thesis on the comic book as part of his Georgetown University graduate degree, in 2012.
It all comes around, doesn't it? And while March is a wonderful book, The Montgomery Story is a little easier to pass around….
---
---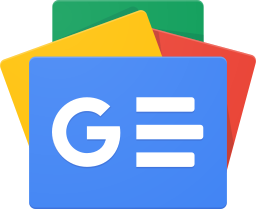 Stay up-to-date and support the site by following Bleeding Cool on Google News today!