Marvel Comics is publishing a run of variant covers for the Age Of X-Man comic books that will be packaged in white polybags to keep the contents secret.
Also, Marvel has warned retailers that even though they will be ordering 'blind' they have to prepare them further in advance so that copies may be allocated to retailers as they may have not enough to go around…
Just the kind of thing to encourage a retailer to gamble and order more copies in the anticipation of getting allocated. And then, maybe, get everything they ordered…
The blind-bagged variant covers will be available on Amazing Nightcrawler #1, Nextgen #1, Marvelous X-Men #1, X-Tremist #1, Apocalypse and the X-Tracts #1 and Prisoner X #1.
Age Of X-Man is Marvel's upcoming mutant event starting in January which will see the existing X-books done away with and replaced with these Age Of X-Man mini-series in a reprise of the Age Of Apocalypse, but this time with Nathan Grey from Age Of Apocalypse reality in change of remaking the world, and spinning out of the current Uncanny X-Men series.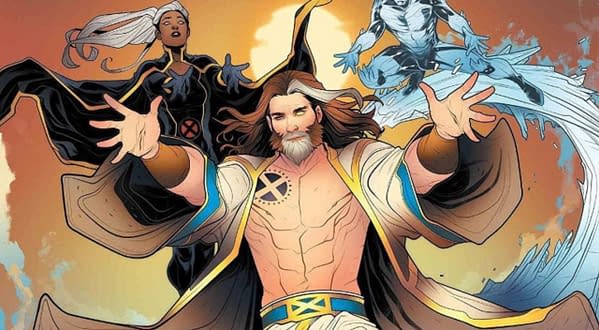 Enjoyed this article? Share it!