Posted in: Comics | Tagged: Comics, entertainment, legacy, marvel
---
Marvel Comics To Cut Titles Back As Part Of Marvel Legacy
Coming out of Heroescon, we're hearing that some retailers have been told to expect the number of Marvel titles on sale to fall. Books will be cancelled due to natural attrition, but the publisher will also have fewer launches to follow.
A few years ago, Boom! Studios made a big thing about cutting back on the number of comic books they published. Other companies like Dark Horse, Dynamite, Oni and Avatar followed suit, though not exactly making the marketing move out of it that Boom! did. There was a certain shame felt about it that the publishers could be doing more, but weren't. DC Comics had 52 monthly superhero titles in the name of its New 52 relaunch, but started cutting back. Then, with DC Reborn, even though some of the books were twice-monthly, DC was publishing fewer titles again overall.
The focus on fewer books and higher sales for those individual books was a controversial one at the time, but seems to have paid off for publishers that are now able to build their lines up again with a far more solid base than before.
Well, as part of Marvel Legacy and Make Mine Marvel, it seems that Marvel Comics is following suit.
There has been criticism that Marvel expanded successful titles too quickly, diluting interest in the franchises as a whole and killing the geese that laid the golden eggs.
So, as Marvel Legacy is upon us, it looks like we should expect fewer launches to replace cancelled titles, one title for characters where there were two before, and for Marvel to consolidate its comic books a little.
This all means fewer Marvel Comics titles. Will that come with higher sales per remaining title? That's yet to be determined, but the whole situation is something that some will certainly welcome.
---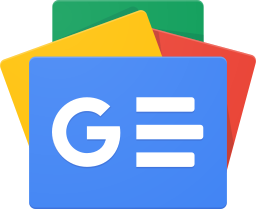 Stay up-to-date and support the site by following Bleeding Cool on Google News today!