Posted in: Comics, Marvel Comics | Tagged: Comics, empyre, marvel
---
Empyre: A Complete New Checklist And Schedule from Marvel Comics
Marvel Comics has reissued the following checklist and timeline for the Empyre crossover event. But, even rescheduled, it is starting to slip a little. For example, the Empyre Handbook, listed as a Prelude before Empyre #1 in July, is actually now out on August 5th, the same day as Empyre #4. And Immortal She-Hulk is in September, but now pushed a little later into the month, for September 23rd. Still, it's not a bad little list and should be useful. It also kicks a number of announced Empyre crossovers and mini-series into the long grass. This is a complete checklist, don't expect a return of Empyre: Spider-Man or anything else.
PRELUDE TO EMPYRE
ROAD TO EMPYRE: THE KREE/SKRULL WAR •
EMPYRE #0: AVENGERS
EMPYRE #0: FANTASTIC FOUR
EMPYRE HANDBOOK
JULY
EMPYRE #1
EMPYRE #2
EMPYRE #3
FANTASTIC FOUR #21 •
LORDS OF EMPYRE: EMPEROR HULKLING #1
EMPYRE: AVENGERS #1
EMPYRE: H-MEN #1
X-MEN #10
CAPTAIN MARVEL #18
EMPYRE: CAPTAIN AMERICA #1
EMPYRE: SAVAGE AVENGERS #1
AUGUST
EMPYRE #4
EMPYRE #5
LORDS OF EMPYRE: CELESTIAL MESSIAH #1
LORDS OF EMPYRE: SWORDSMAN #1
EMPYRE: X-MEN #2
EMPYRE: X-MEN #3
EMPYRE: X-MEN #4
X-MEN #11
FANTASTIC FOUR #22
CAPTAIN MARVEL #19
CAPTAIN MARVEL #20
EMPYRE: AVENGERS #2
EMPYRE: CAPTAIN AMERICA #2
EMPYRE: CAPTAIN AMERICA #3
SEPTEMBER
EMPYRE #6
FANTASTIC FOUR #23
CAPTAIN MARVEL #21
EMPYRE: FALLOUT FANTASTIC FOUR #1
EMPYRE: AFTERMATH AVENGERS #1
IMMORTAL SHE-HULK #1
And here are the solicited Empyre tie-in titles that seem to have been deleted:
Empyre: Ghost Rider #1
Empyre: The Invasion of Wakanda #1–3
Empyre: Spider-Man #1–3
Empyre: Squadron Supreme #1–2
Empyre: Stormranger #1–3
Empyre: Thor #1–3
Strikeforce #10
The Union #1–3 (of 5)
Empyre is a crossover event written by Al Ewing and Dan Slott that sees the Kree and Skrull empires uniting for the first time and sending an Armada to Earth, to deal with the Cotati race living on the moon, and was set up in the previous Incoming one-shot from Christmas. Ut has been heavily delayed by the shutdown and curtailed in size as a result – and a saving of about $80 too.
---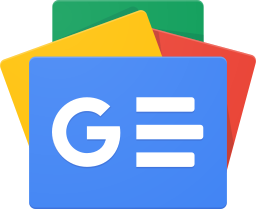 Stay up-to-date and support the site by following Bleeding Cool on Google News today!