If you still had any reason to doubt it with all of the nostalgic throwbacks lately, the case is clear, dudes, dudettes, and gender-non-binary dudepersons! The 90s are back, baby! Adding to a non-stop stream of variant cover gimmicks and number one issue reboots that were the signature of the greatest decade, Marvel will now make its presence at the X-Games with a Marvel-themed obstacle course!
A press release on Marvel.com explains the details:
If you thought the X Games couldn't get even more high-flying, it has Marvel on its lineup this year! X Games Minneapolis announced that Marvel Day will be part of its four-day schedule which runs from August 1 to August 4 at the U. S. Bank Stadium in the Twin Cities. The extreme sports tournament is just one part of X Fest, a family-friendly entertainment event featuring tons of activities for all ages — and now there's a special event just for Marvel fans!

Throughout the X Fest event, Marvel fans can test their speed, strength, and ability on the Marvel X Trials Obstacle Course. The top competitors will earn a spot in the Marvel X Trials — Summer Warrior Jr. Final on Friday, Women's Final on Saturday, and Men's Final on Sunday. The medals will be awarded to the winning gold, silver, and bronze competitors for overall Warrior Jr., women, and men.
That's almost as bitchin' as a Rob Liefeld chromium variant cover in a polybag with a trading card inside wearing a mullet! Finalists will also get a Marvel badge that looks like this to proudly display on their leather jackets: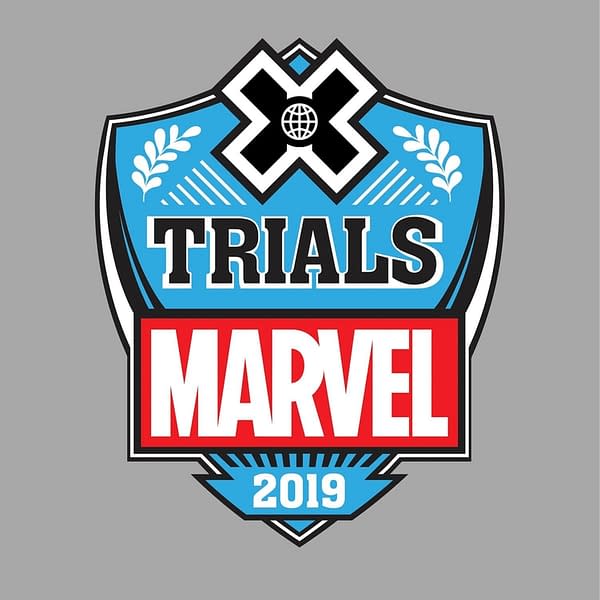 Additionally:
Sunday, August 4 is also Marvel Day, when Marvel fans in attendance are encouraged to wear their best Marvel gear to that day's X Games events and the Marvel tent, where they can enter to win two XIP passes to next year's X Games Minneapolis.
You can get tickets to the X-Games here.
Enjoyed this article? Share it!