This Is Marvel – Bringing Back Planet Hulk And Tony Stark, Announced At 2017 Diamond Summit (UPDATE) The Marvel meeting at the Diamond Summit in Chicago just broke. Press and phones were banned from the presentation to comic book retailers, and it wasn't just so that no retailer would get a recording of another Marvel exec talking about diversity.
They also talked about Marvel Legacy, teased recently, and what it will mean for a number of their titles,
So we will see the fall of Peter Parker and Parker Industries as part of the Spider-Man books.
Tying in thematically with Thor: Ragnarok, we will see the Return to Planet Hulk in the Hulk books.
And then the resurrection of Tony Stark in Iron Man.
But this is not a crossover, not an event, not a mini-series, more of a rebranding. There will be a one-shot called Marvel Legacy #1, but that's it. It's kickstarting the Bleeding Cool-rumoured "Make Mine Marvel". Marvel confirmed that, yes, as Bleeding Cool reported they are returning some titles to their legacy numbering, while still crafting the titles to be new reader friendly. And there will be a handout explaining how each title gets to the issue number they arrive at.
And while there is some factor of moving back to some kind of Nuts and Bolts for certain characters, they insist this will not be at the expense of any of the newer diverse characters.
And yes, one of the big things they showed was an image of all the new and diverse characters of Marvel, including Ironheart, Ms Marvel, Thor, etc, with the banner saying in large letters THIS IS MARVEL. David Gabriel didn't give it more than a passing comment without context, but it was a result of the recent internet discussions about diversity at Marvel. It was pretty clear to retailers there that Marvel are committed to these characters, their diversity, and that they were here to stay.
Shame there weren't any journalists on hand to report it.
You can follow more of our Diamond Summit coverage here.
---
---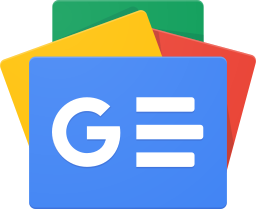 Stay up-to-date and support the site by following Bleeding Cool on Google News today!