Yesterday morning Bleeding Cool read the runes in the Marvel Spotlight magazine with a new ad for the Miracleman collections amongst all the launching titles. And we decided that this might mean Marvel Comics was to announce that the new Miracleman stories from Neil Gaiman and Mark Buckingham might actually go ahead — so much so that we put it in the SDCC Rumour Checklist.
It did help that Neil Gaiman had tweeted things like this.
There is the distant rumbling of summer thunder on the horizon that may one day become a Miracleman storm.

— Neil Gaiman (@neilhimself) April 12, 2018
Wait, I think. There may be news soon…

— Neil Gaiman (@neilhimself) July 11, 2018
A couple of years ago, Neil had suggested that there were still legal issues with publishing their Miracleman stories as originally envisioned.
But at last year's San Diego Comic-Con in the Cup O' Joe Panel, editor Nick Lowe said that Mark Buckingham was hard at work redrawing the Silver Age issues.
And this year?
I am led to believe that it will be announced that Neil Gaiman and Mark Buckingham have officially resumed work on the comic at the Cup O' Joe panel on Friday — the same panel that it was announced that Marvel had bought Miracleman several years ago.
Synchronicity there. Whatever legal issues Gaiman referred to seem to have been cleared up. And the boys have been busy. Could we get an October solicitation? What about November? Or do they not want to count their miraclechickens?
MARVEL: Cup O'Joe – Marvel Knights 20th Anniversary
– Friday, 1:30-2:30pm
– Room 5AB

Join Joe Quesada and fellow comics legend Jimmy Palmiotti as they reflect on the industry-redefining MARVEL KNIGHTS imprint as it celebrates its 20th anniversary. What was it like to pioneer this bold new storytelling style for Marvel's heroes, and how has it impacted Marvel comics, movies, and television series over the last two decades? Learn about all this and more at this must-attend retrospective—and bring your own burning questions! Not to be missed by any fan of the Mighty Marvel Manner!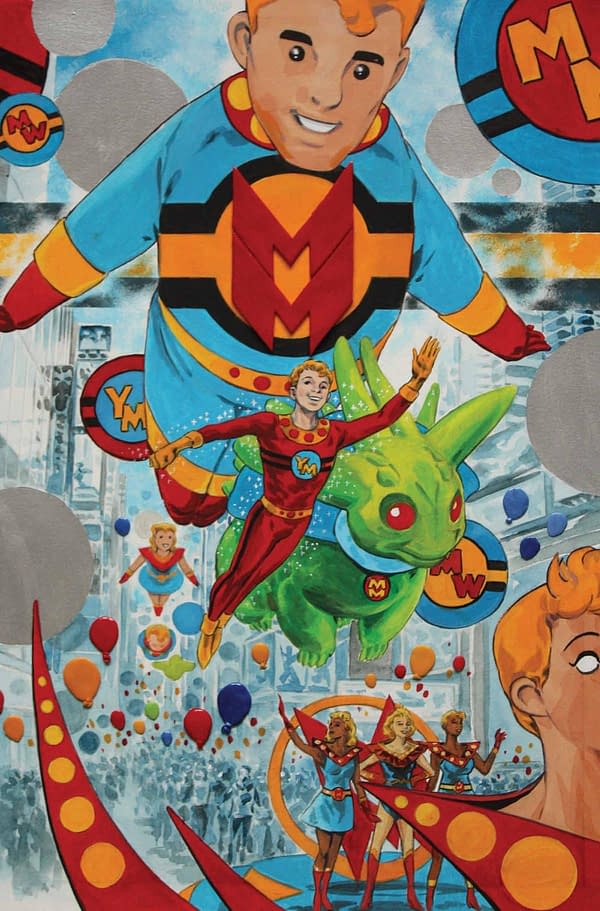 Enjoyed this article? Share it!