Marvel Remove Masks Today In X-Force, Legion Of X, Avengers (Spoilers)
Today, in X-Force #37, Avengers #65 and Legion Of X #10, it's time to take off masks for The Peacock Tattoo Man, Prime Avenger and Mother Righteous.
---
Today, in X-Force #37, Avengers #65 and Legion Of X #10, it's time to take off masks – or even put them on. As The Peacock Tattoo Man, Prime Avenger and Mother Righteous all make revelations, some that were easily guessable, others that totally baffled me. I was sure the Avenger Prime was going to be some kind of ultimate Rick Jones. As he was the one who gathered the Avengers together for the first time in the first place. But there was another contender.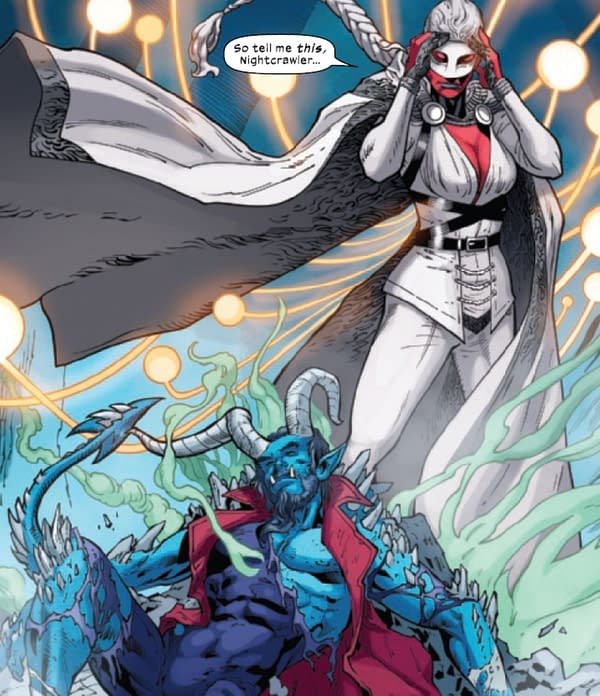 First was the most guessable, Mother Righteous, a new character who had been appearing in Legion Of X as a powerful astral being who, as well as telepathy, could grant people like Banshee the power of the Ghost Rider.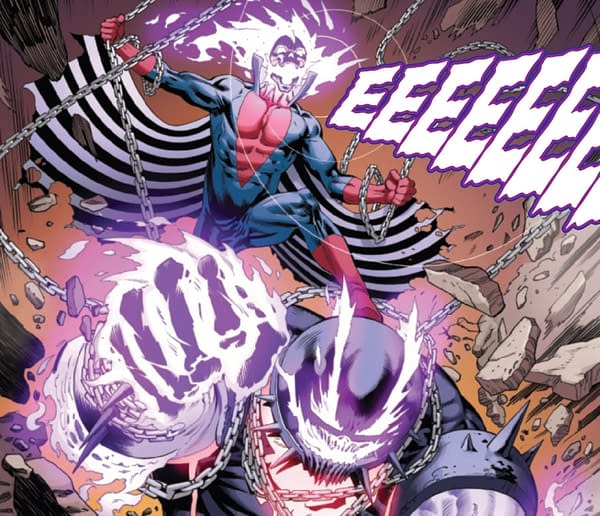 Leading to Sean Cassidy riding Cain Marko. And, according to some of the ship forums I frequent, not for the first time. But a mask has to come off, and it revealed what we had guessed.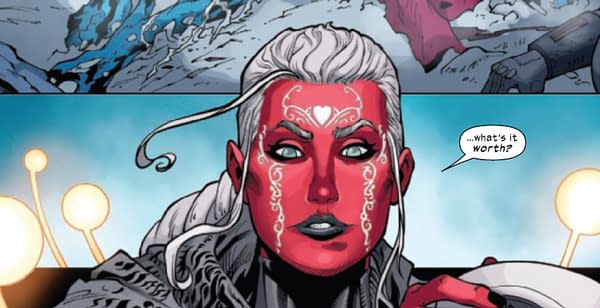 Mother Righteous is the fourth of the original Nathaniel Essex clones, she is another Mister Sinister, with a heart logo on her forehead rather than the diamond, spade or club sported by the other three. Then we get the Peacock Man in X-Force, whose genetic experimentation on mutants as well as a face mask had marked him out to some as a potential Sinister.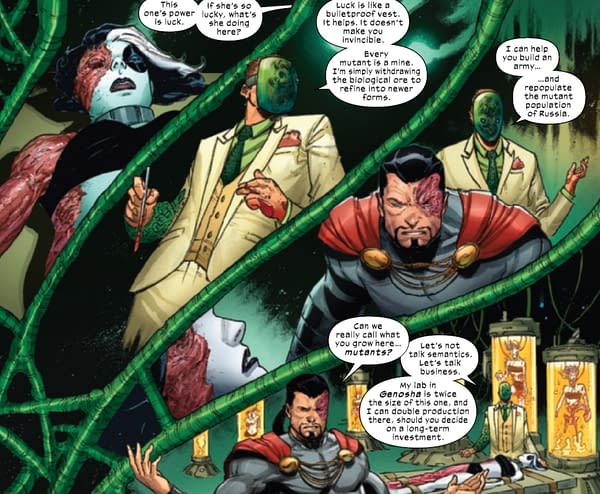 But it was not to be, instead his origin is rather more like Stranger Things, locked in a cage with a series of clones.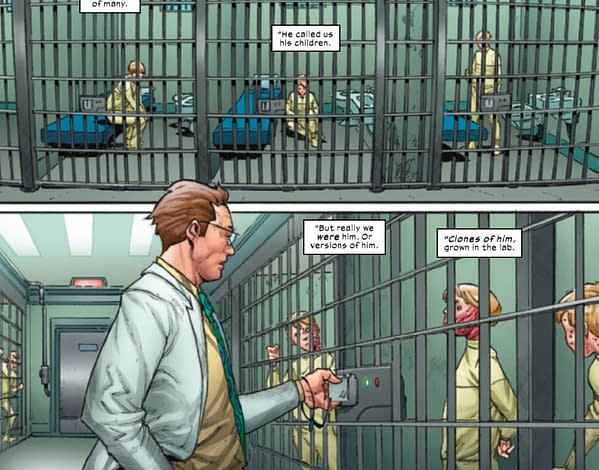 And trapped there by the very man they were cloned from, flesh ripped for grafts from faces. As father figures go, it could do with some beating.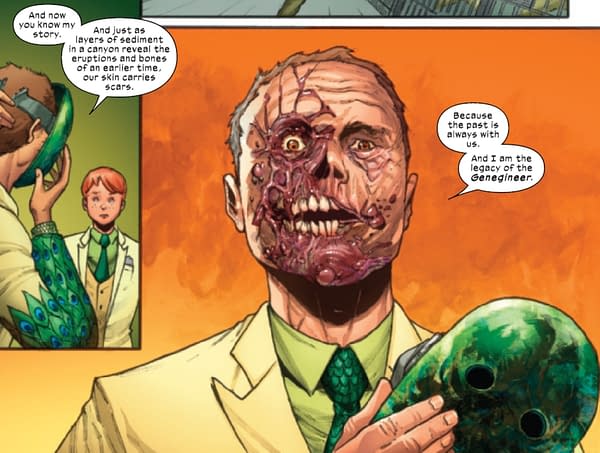 Because the Peacock Tattoo Man is the cloned son of Genosha's Genegineer, the Mengele-alike character from the X-Tinction Agenda way back in the nineties. And this son is intent on continuing his father's work in a really very unhealthy fashion.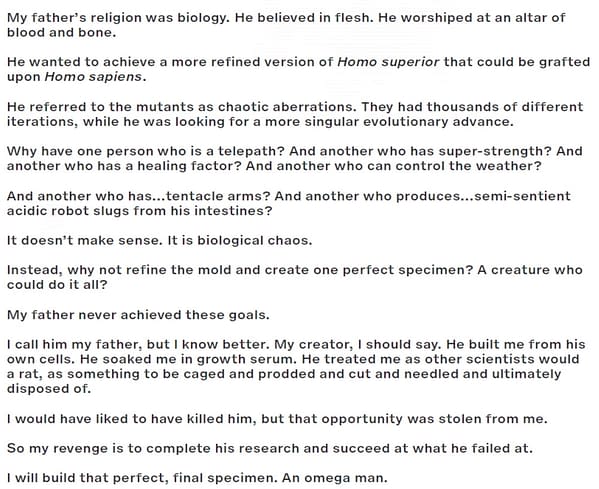 Could be worse though, from Legion Of X, Professor X and David Haller continue to win the star prize on that front.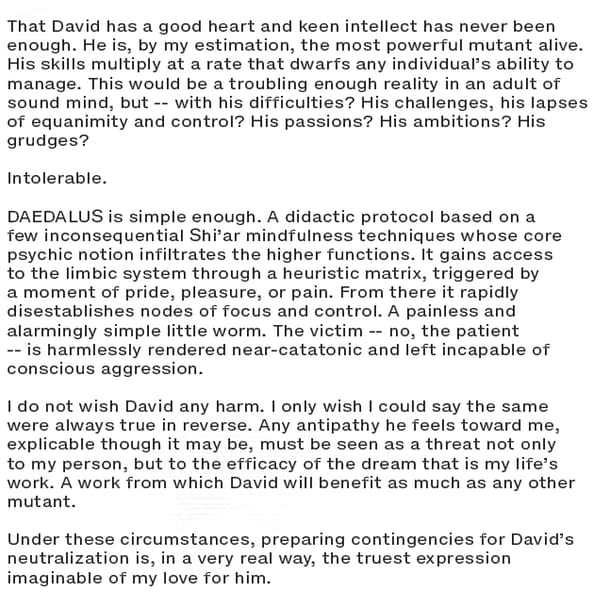 So many daddy issues at play in Krakoa today. And finally, Avenger Prime who, at the end of time, has manifested the entire history and diversity of the Avengers into a force to tackle the Multiverse Of Mephistos, in a seemingly infinite battle down the probability axis of parallel dimensions. And whose identity was hidden from all of us. And honestly, I had gone down the rabbit hole of it being Rick Jones.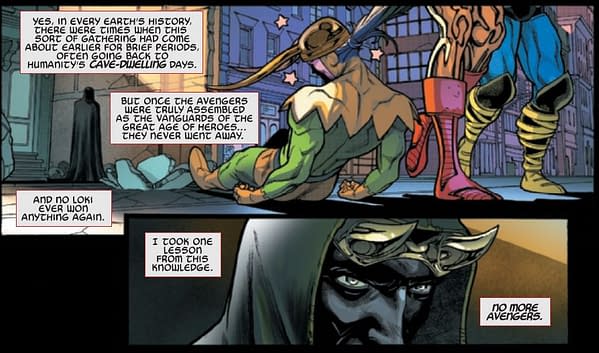 But there was someone else there at the beginning. And this issue doesn't even try to hide it, it is right there in the preview. It's Loki, but not just any old Loki. A Loki who won, who always wins.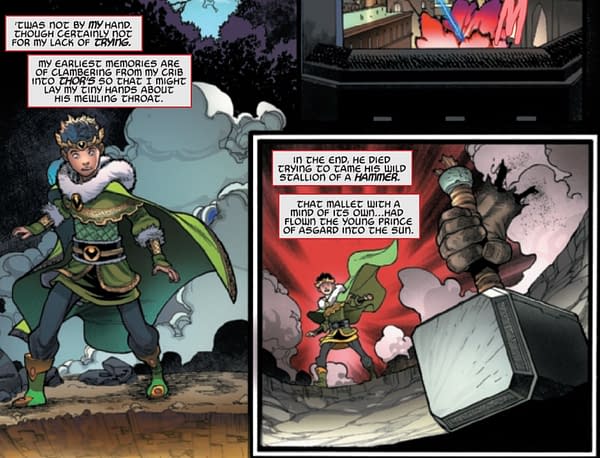 Who wins the game of life against Thor. And Iron Man, And Captain America.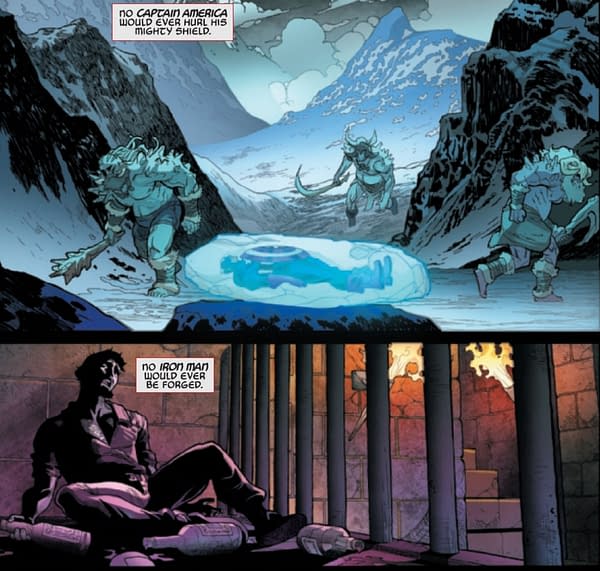 And Wakanda, Captain Marvel, Ghost Riders, anyone and everyone. But does it bring him happiness?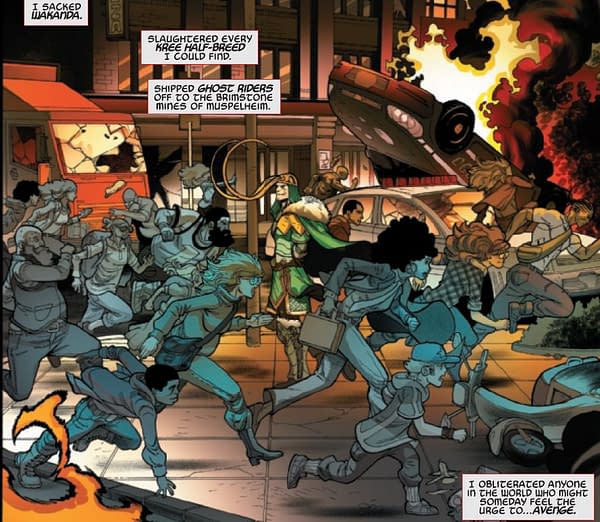 Quite the opposite. Turns out Avengers have a role and Loki becomes quite the convert. You know after destroying his entire universe in search of a point, he goes back to basics. What is the opposite of "No More Avengers?"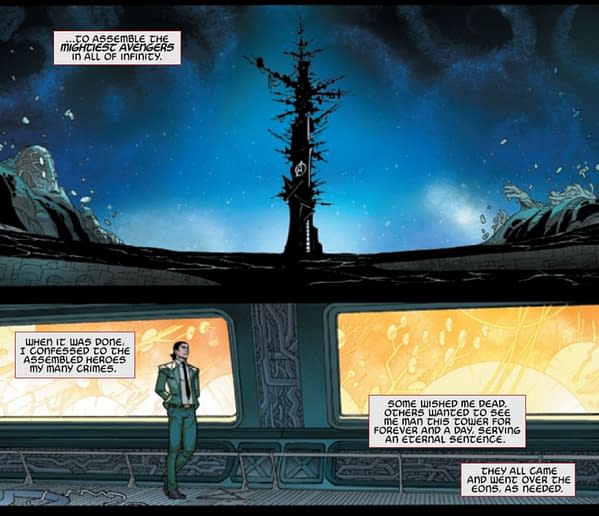 "All The Avengers". And that is the story of the Prodigal Son that is Loki, who has seen the error of his ways and is making things better. Just, you know, in a really Loki way…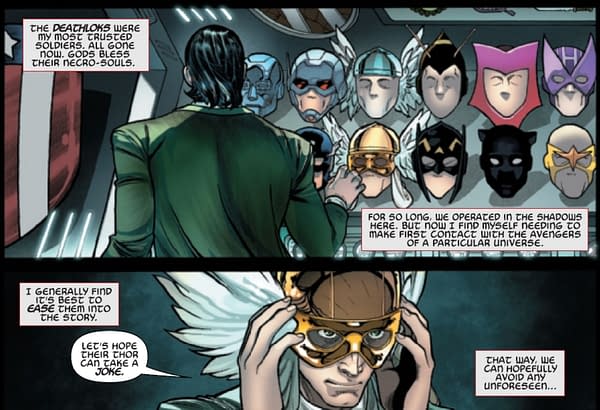 Loki actually puts the mask on. Well, it makes a change…
LEGION OF X #10
MARVEL COMICS
NOV220976
(W) Si Spurrier (A) Netho Diaz (CA) Ben Harvey
THE LEGION CRUMBLES IN NIMROD'S VENGEFUL HANDS!
Since the Altar's creation, a villain has lurked in what was meant to be Krakoa's safest space. He's done waiting. And so is the Phalanx! David Haller faces his worst nightmares as the Altar comes under attack! Good thing he has Nightcrawler to – wait, Nightcrawler isn't even on Krakoa? He's off in the woods… murdering his friends?! What happened to the Spark – and is there any hope left for Krakoa's peacekeepers?
Rated T+In Shops: Feb 01, 2023
SRP: $3.99
X-FORCE #37
MARVEL COMICS
NOV221060
(W) Ben Percy (A) Robert Gill (CA) Joshua Cassara
THE PEACOCK TATTOO?
At last – learn the truth about the man behind the mask who's been plaguing X-FORCE since 2019's issue #1!
X-fans new and old will reel from this startling revelation. Collectors and readers alike – don't miss this key issue!
Rated T+In Shops: Feb 01, 2023
SRP: $3.99
AVENGERS #65
MARVEL COMICS
NOV220900
(W) Jason Aaron (A/CA) Garron, Javier
AVENGERS ASSEMBLE CHAPTER SIX: THE SECRET OF AVENGER PRIME!
He is the most important Avenger in the Multiverse. He's spent years manning a watchtower at the heart of all creation all by himself. Now his story can be told, as he suddenly finds himself no longer alone, but instead surrounded by an unbelievable gathering of heroes.
Rated T+In Shops: Feb 01, 2023
SRP: $3.99