Marvel Rising #0 Review: Rodents and Embiggening
[rwp-review-recap id="0"]
Kamala Khan is on a field trip to Howard Anthony Stark School for Technical Excellence with Doreen Green as the guide. Things are dull when A.I.M arrives to take the students hostage. Ms. Marvel and Squirrel Girl quickly spring into action to halt these technological terrorists for a team-up of titanic teenagers.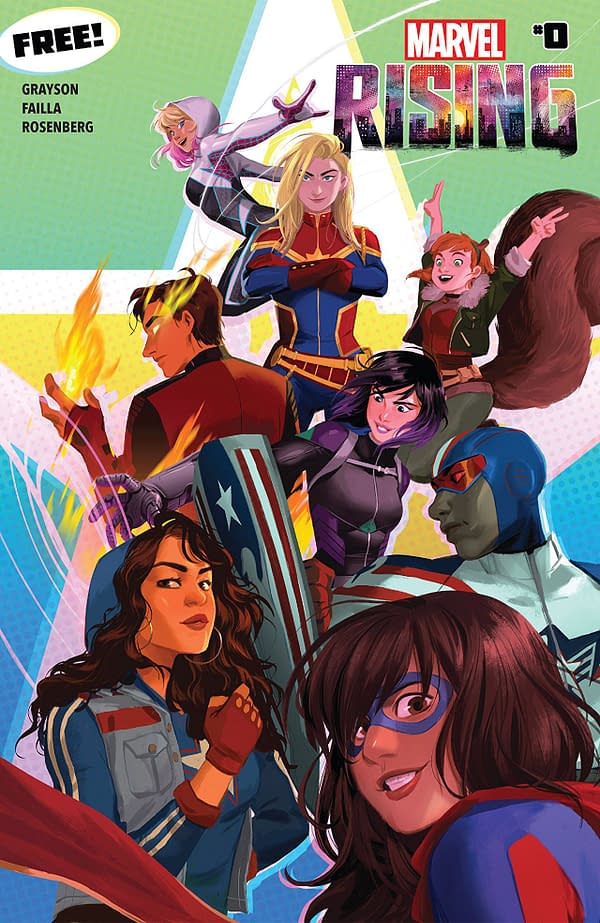 So, Marvel Rising #0 is free to read online, but it doesn't deliver all the stories promised. Only the team-up between Ms. Marvel and Squirrel Girl is provided, with the rest coming along in the $4.99 Alpha. Maybe everyone else knew this already, but, if you didn't, there's your disclaimer.
That aside, the story provided is fun enough. It breezes by quickly. The fight between Ms. Marvel and Squirrel Girl against A.I.M. is pretty much the entirety of the story. They immediately get along, having wanted to meet one another for some time apparently. That's a decent change of pace, but they don't talk about anything beyond declaring their respect for one another. More in-depth dialogue would have added something to the book.
The ending is a stinger for the Alpha issue, with A.I.M. apparently having something bigger planned for the information gained from this operation.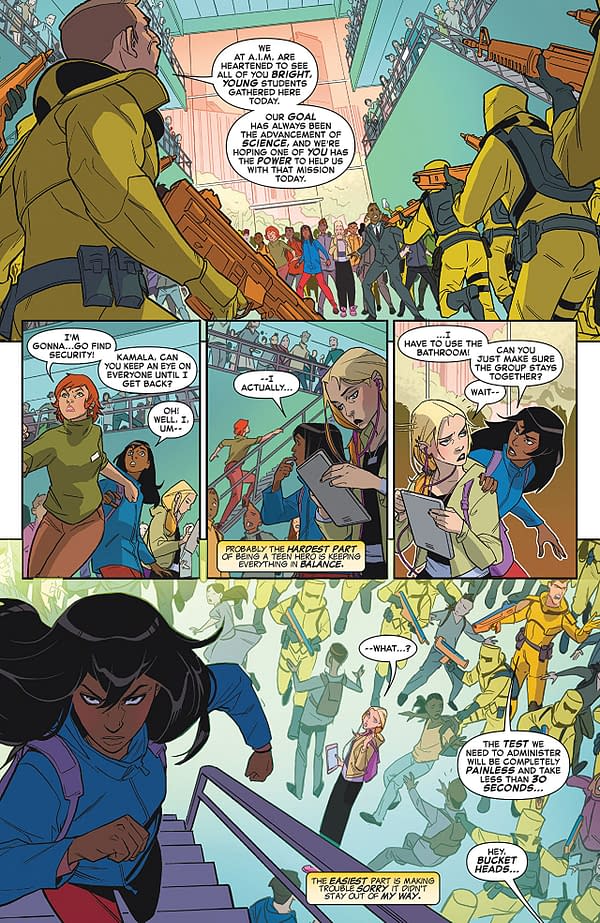 Marco Failla's artwork is what makes this worth it in the end. The style is light, airy, and very kinetic. The punches and kicks have a lot of impact to them which really draws you into the fight. Plus, Ms. Marvel and Squirrel Girl look great. Rachelle Rosenberg brings a bright and eye-catching color palette to this one that helps bring the visuals to life all the more.
Marvel Rising #0 is a fun read, and it's hard to beat the low, low price of free. It's not the most substantial read, but it is objectively cool to see Ms. Marvel and Squirrel Girl team up at last. Plus, Failla and Rosenberg make it all look great. This one gets a recommendation. Check it out.
[rwp-review-ratings id="0"]
[rwp-review-form id="0"]