Marvel to Launch New Captain Britain Comic in X of Swords?
On today's Pull-List video from Marvel Entertainment, the publisher announced a number of reschedulings of Marvel Comics titles that had been Missing In Action, for September 2020. And a new Immortal She-Hulk. And news on the X-Men books. We covered the first two, will get to the third shortly, but we also noted one book that wasn't mentioned but was seen on the screen crawl…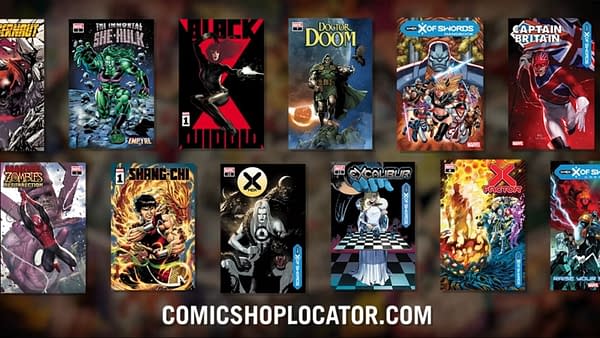 Do you see it? A certain Captain Britain X of Swords comic book? Let's blow it up a little bit.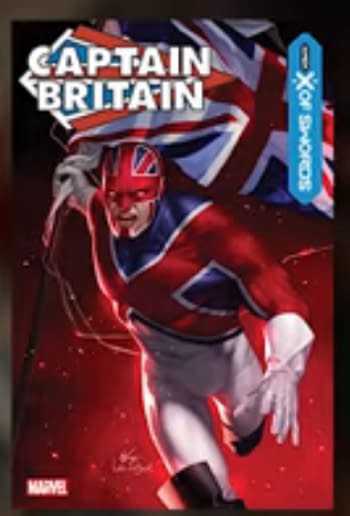 We still have no idea what is happening with the planned Empyre spin-off and British-set Union. In the Excalibur title currently, Betsy Braddock the former Psylocke is the current Captain Britain. But this cover shot does suggest that Brian Braddock is back in the flag for X of Swords. Well, if any title was going to tie into that event, it should be Excalibur…
Captain Britain originally appeared in the first issue of Captain Britain Weekly in 1976, created by Chris Claremont, Herb Trimpe, and Fred Kida under the supervision of Larry Lieber. Lord of his manor, Brian Braddock chose the identity of Captain Britain after it was offered to him by Merlyn. Redesigned in the eighties, the character attracted critical acclaim with creators Alan Moore and Alan Davis, which served to launch their careers in the USA.
Chris Claremont revisited the character, bringing his cast into the X-Men comics and then spinning them off into their own title, Excalibur. Over the years, there have been other people take the Captan Britain role, with Brian Braddock becoming Britannia for a time. He also served alongside the Avengers in the Time Runs Out storyline. Recently, Marvel has seen Brian's sister take the role in the new Excalibur comic book series, while dealing with their other brother, Jamie Braddock.
What this new Captain Britain comic will contain is still a mystery – right now it is just an unintended leak.