Former indie darling turned corporate superstar Matthew Rosenberg may be a highfalutin Marvel Comics EX-X-XCLUSIVE writer, but as Bleeding Cool has repeatedly noted, he's still, he's still Matty from the Block. Knowing that the holidays are coming up and his old friends in the comic book news business will be short for article topics (and there's only so much we can write about Wolverine's dicks), so he returned from his Twitter exile once again this week and threw us a bone by teasing an as-yet-unannounced Marvel project on Twitter.
Amidst a Q&A session about the upcoming Hawkeye: Freefall comic, Rosenberg was asked whether Daisy Johnson would appear in the book. Rosenberg said it won't happen, but that he will be writing Daisy in an upcoming comic.
I am actually writing Daisy in another book… That isn't announced yet. Possible I am not supposed to say this. https://t.co/p55Yderm3W

— Matthew Rosenberg (@AshcanPress) November 17, 2019
Could it be a Secret Warriors revival? Or something new?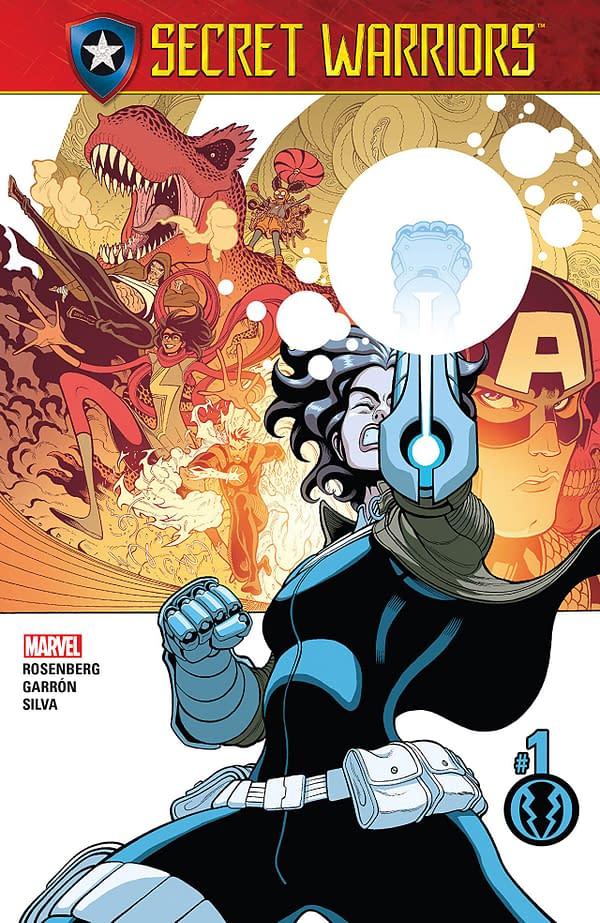 Maybe the comic will be announced in Marvel's February solicitations, but until then, we have Hawkeye Freefall to look forward to (final order cutoff coming up on Monday) and Annihilation Scourge Alpha out tomorrow to look forward to.
Thanks for the clickbait article material, Matt!
HAWKEYE FREEFALL #1
AUG198987
(W) Matthew Rosenberg (A) Otto Schmidt (CA) Kim Jacinto
When a mysterious and ruthless new Ronin starts tearing a destructive path through the city, suspicion immediately falls on Hawkeye, but Clint has more to worry about than who's wearing his old costume. After a clash with the Hood ends badly, Hawkeye gives himself a new mission that will place him in the crosshairs of one of New York's most dangerous villains. Hawkeye's mission and Ronin's secret plans will set them on a collision course that only one of them will walk away from. Fan favorite Clint Barton returns in a brand new series from Matthew Rosenberg (UNCANNY X-MEN, THE PUNISHER) and Otto Schmidt (Green Arrow).
Rated T+
In Shops: Jan 01, 2020
Final Orders Due: Nov 25, 2019
SRP: $3.99

ANNIHILATION SCOURGE ALPHA #1
SEP190786
(W) Matthew Rosenberg (A) Juanan Ramirez (CA) Josemaria Casanovas
THE OPENING SALVO FOR DECEMBER'S MAIN EVENT!
Something is stirring in the Negative Zone…something that the Marvel Universe isn't ready for! Will Nova be able to assemble a team powerful enough to tackle this burgeoning threat, or is it already too late to stop its descent upon the galaxy? For the Cosmos's greatest heroes, ANNIHILATION is only the beginning…
Rated T+
In Shops: Nov 20, 2019
SRP: $4.99
Enjoyed this article? Share it!