A Wave Blue World's latest anthology, Maybe Someday: Stories Of Promise, Visions Of Hope, the sequel to their anthology All We Ever Wanted is hitting Kickstarter right now, including work by (breathe in) Natasha Alterici, Alejandro Aragon, Darren Auck, Max Bemis, Anthony Breznican, Ryan Cady, Mario Candelaria, Joe Caramagna, Tyler Chin-Tanner, Gab Contreras, Shawn Daley, Jono Diener, Jeff Edwards, Greg Anderson Elysee, Mike Feehan, Ryan Ferrier, Joe Glass, Isaac Goodhart, Adam Gorham, Hagai, Ray-Anthony Height, Josh Hood, Daniel Kibblesmith, Konner Knudsen, Michael Kupperman, Alisa Kwitney, Valentine De Landro, Robert Lee, Yasmin Liang, Mauricet, John McFarlane, Matt Miner, Christopher Mitten, Michael Moreci, Steve Niles, Eric Palicki, Emily Pearson, Stephanie Phillips, Curt Pires, Sebastian Piriz, Andy Poole, Nick Pyle, Rod Reis, Renfamous, Marco Rudy, Ethan Sacks, Phillip Sevy, Erica Shultz, Martin Simmonds, Aubrey Sitterson, Stelladia, Sally Jane Thompson, Zoe Thorogood, Bobby Timony & Rockwell White. A lot of familiar names there.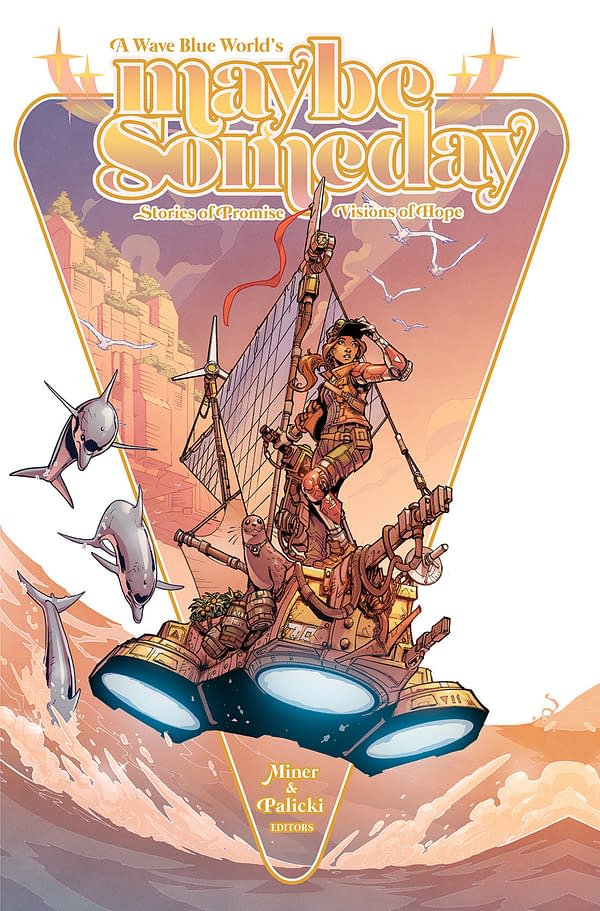 Maybe Someday is a new full-colour anthology presenting over twenty-five aspirational stories intended to lift the spirits of readers and instill the hope that a brighter future is possible, from the editorial team of Matt Miner and Eric Palicki.
The Maybe Someday Kickstarter campaign, running through the entire month of June, offers a Kickstarter exclusive cover, which is only available to backers. The cover art is by Max Dunbar with colours by Espen Grundetjern. Logo and cover design are by Tim Daniel. A different cover by this same team will be featured on the direct market edition when the book comes out later this year.
Other rewards include a digital sketchbook, signed bookplates, and combo packs of previously published anthologies. Here's a look ahead at some of the stories within:
Allison Wonderland pages 1 and 3: Art by Sally Jane Thompson, written by Eric Palicki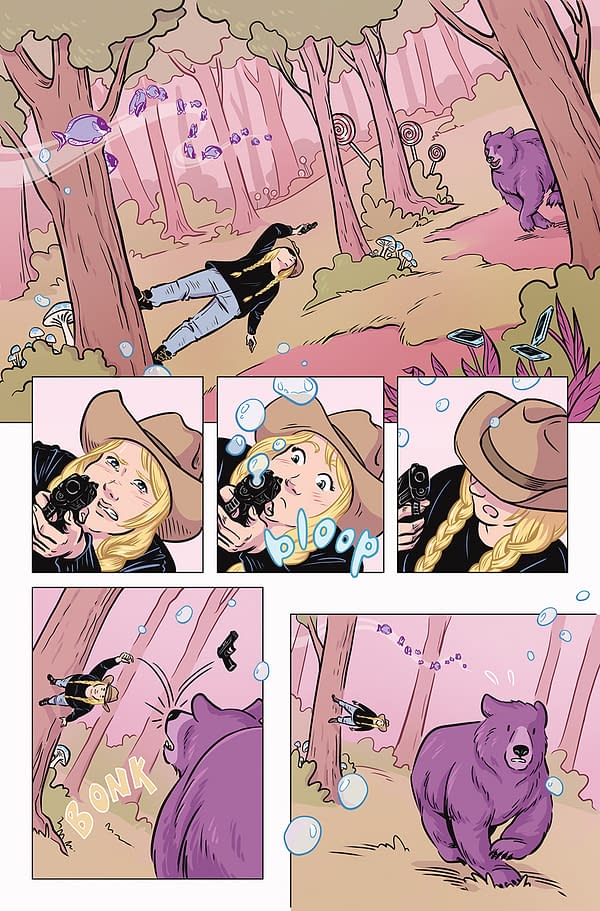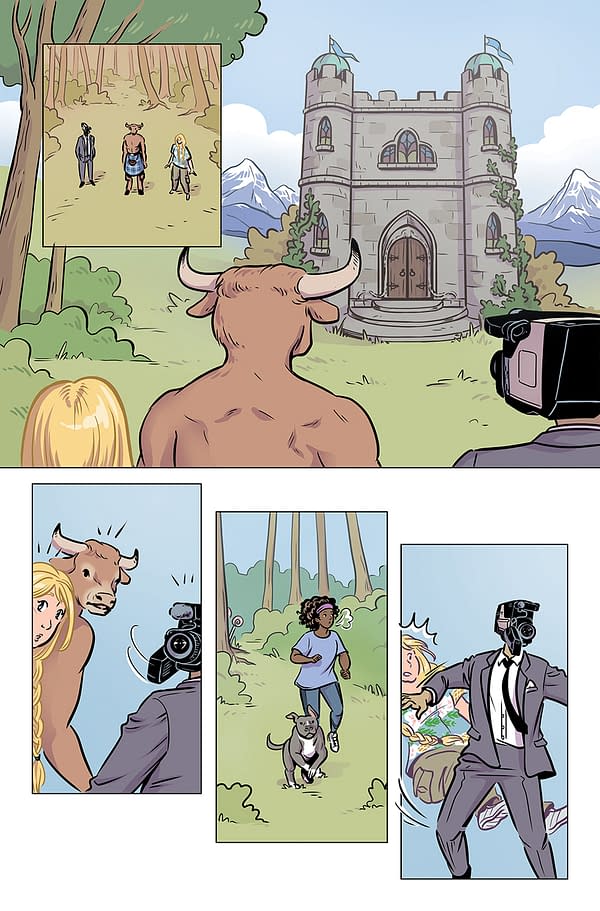 Future's Present page 5: Art by Yasmin Liang, Color by Gab Contreras, written by Joe Glass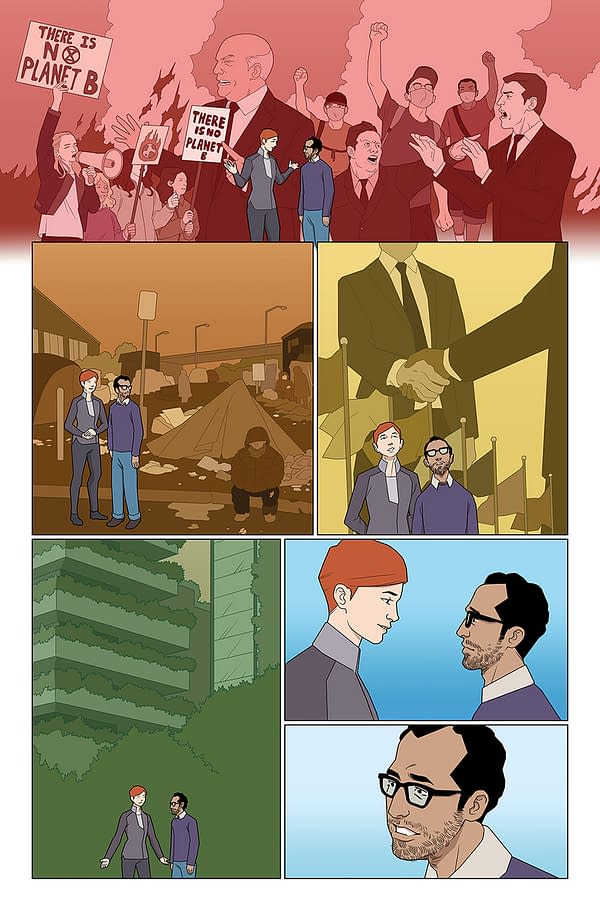 The Heroic Truth page 2: Art by Nick Pyle, written by Aubrey Sitterson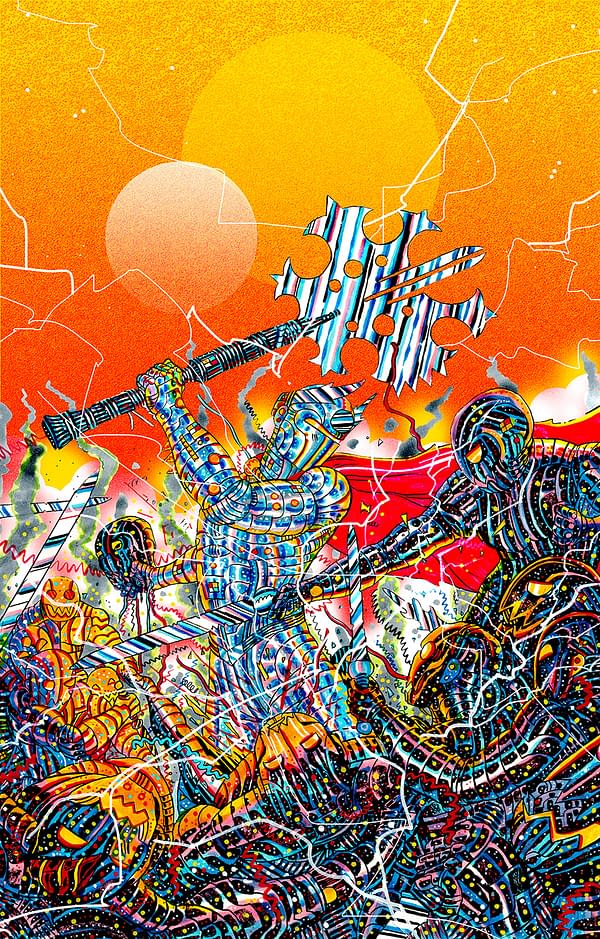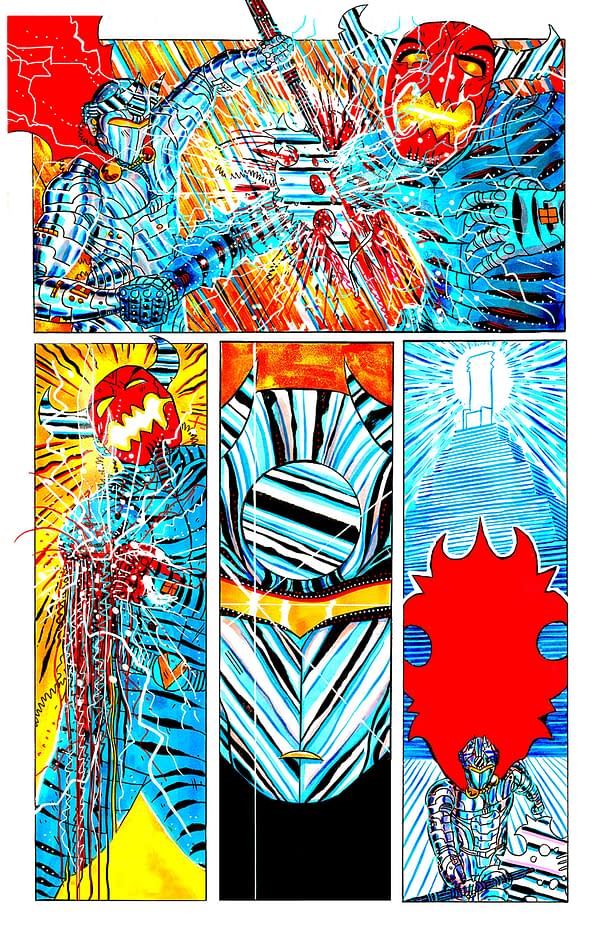 What You Need page 2: Art by Mauricet, Color by Kelly Fitzpatrick, Written by Alisa Kwitney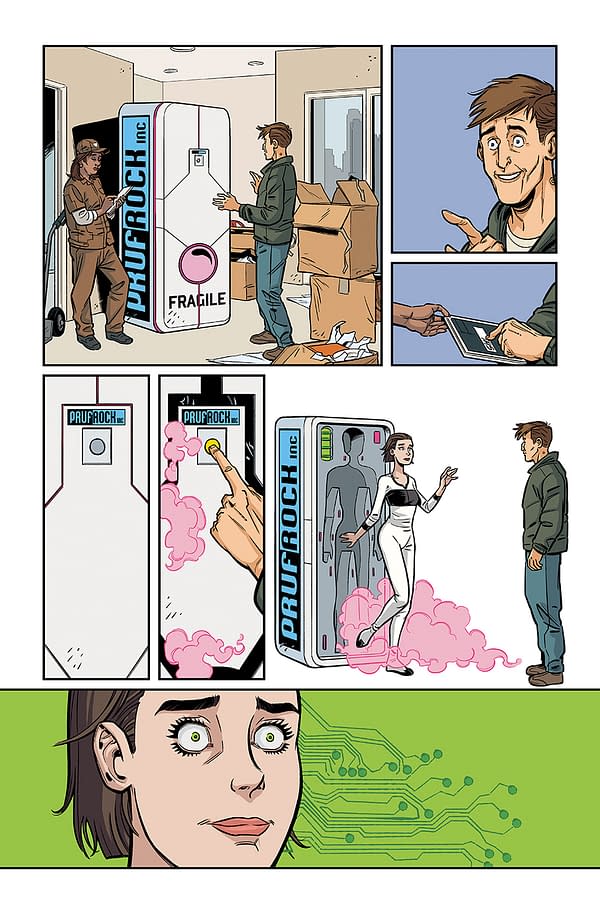 To Dream Impossible Things page 1 and 3. Art by Rod Reis, Written by Matt Miner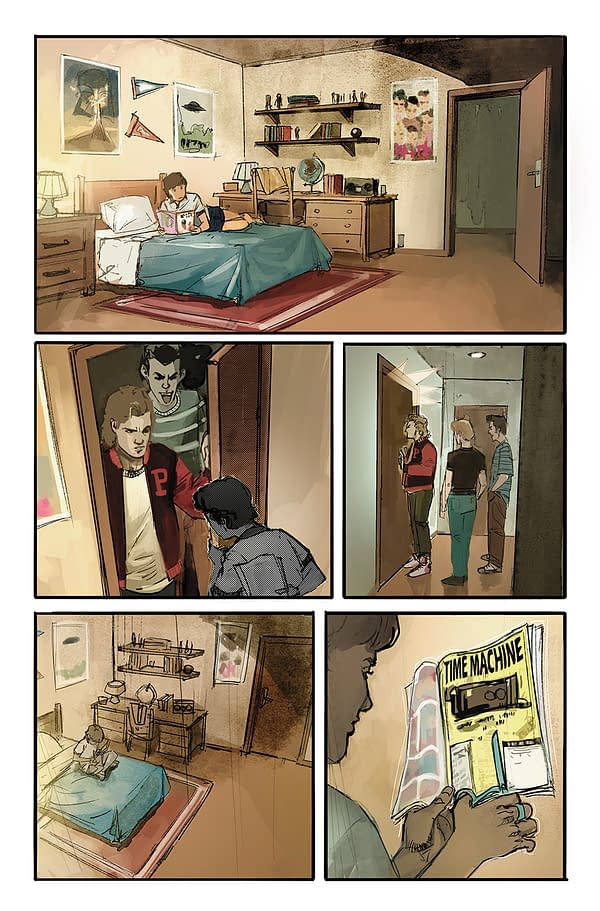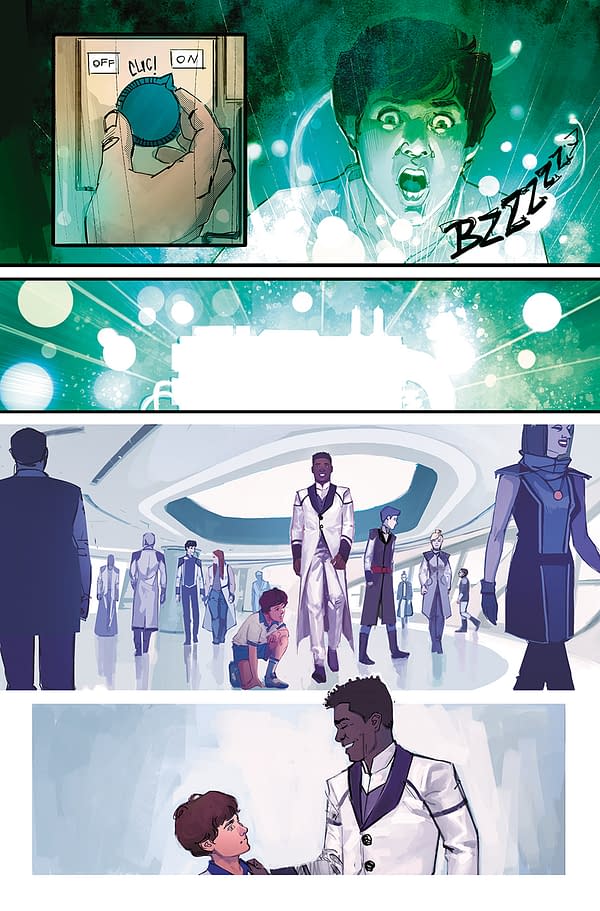 Droplets page 1: Art by Isaac Goodhart, Colors by Gab Contreras, Written by Konner Knudsen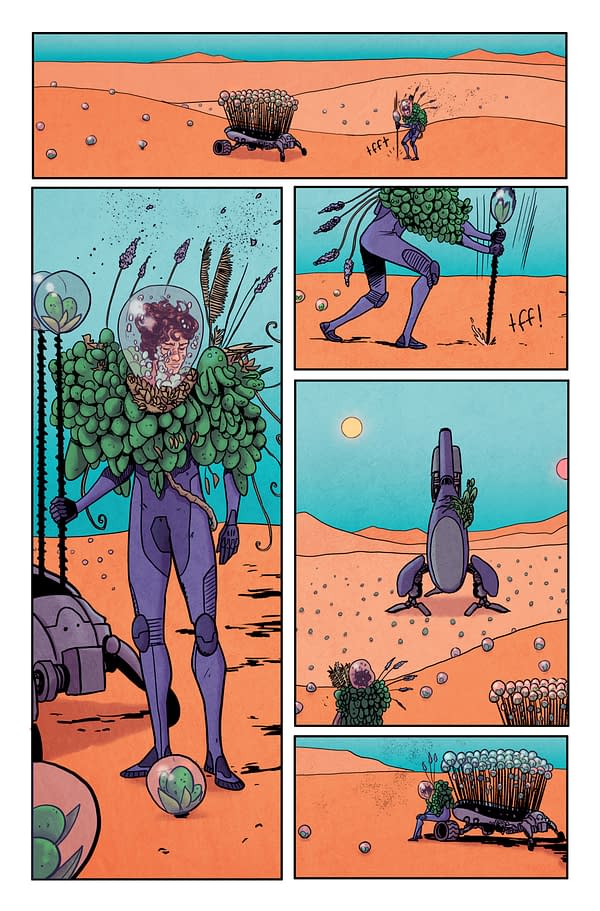 Fancy jumping onboard? Maybe Someday – or right about now?
Enjoyed this article? Share it!