Mech Cadet Yu #10 Review: Getting Your Parents Involved
[rwp-review-recap id="0"]
Buddy rockets back to Earth, leaving Yu behind with the other Mech Cadets and the Engineering Corps. On Earth, General Park has brought the cadets' parents to base to convince them to come home. Yu wants Buddy back, but Buddy knows the best hope for Earth is to give up his core for the Suprarobo. The other cadets shortly follow, leaving the Engineering Corps and Captain Tanaka to hold off the Sharg for as long as they can.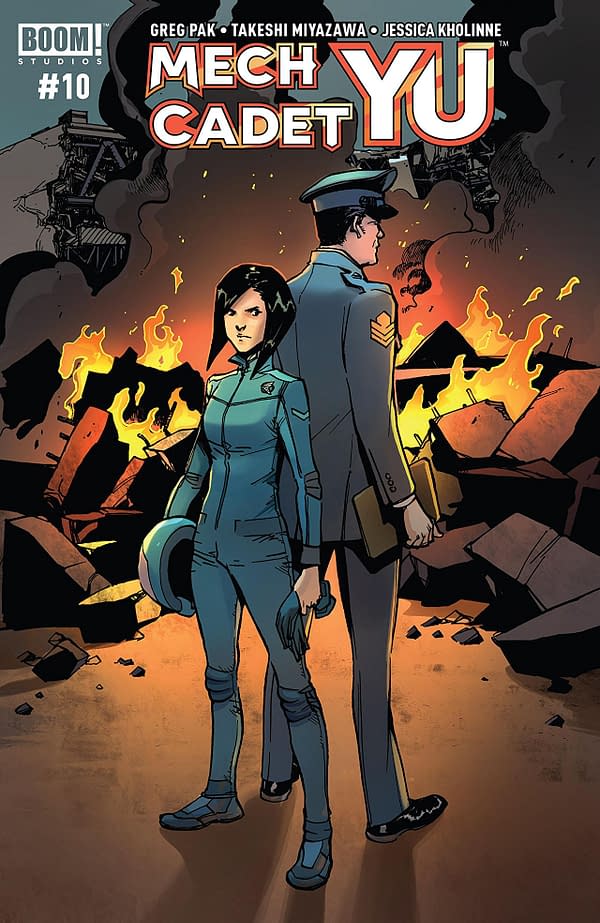 Mech Cadet Yu is gearing up for its finale with this issue. Everything is being laid on the line as command tries desperately to get the Suprarobo up and running, and Buddy leaves Yu behind to give up its power core.
It's intense, and all seems lost for the Earth. It's also emotionally resonant thanks to the bond between the Mech Cadets as well as the one between Yu and Buddy.
There is a sacrifice play made by a character in the final few pages that is ill-explained. Without spoiling anything (even though this comic is about a month old by this point), it's not clear why this person needs to make a sacrifice play at all. It could have been done without them doing this.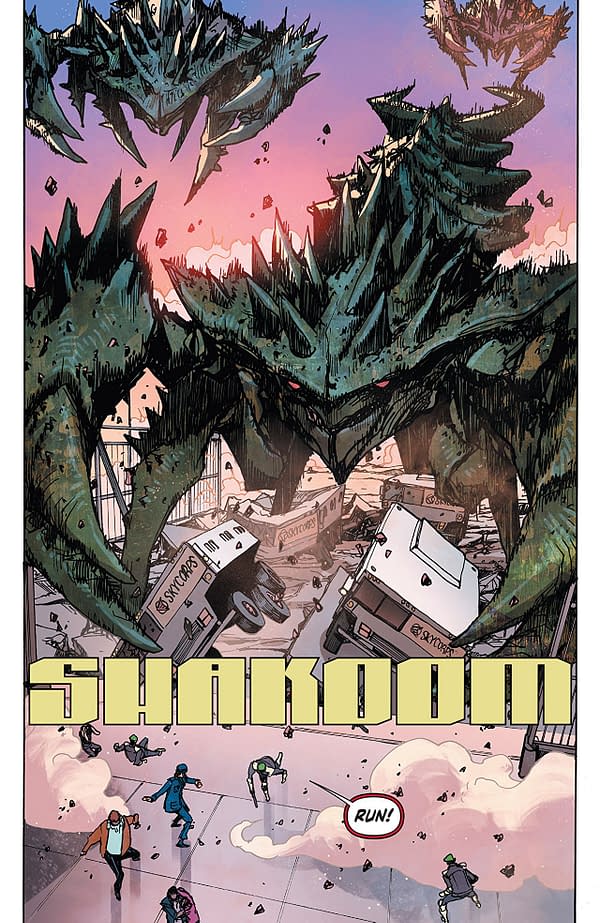 Takeshi Miyazawa once again puts in top-notch work in brining Mech Cadet Yu to life. The characters each have distinct and expressive designs, the Mech Robos look great, and the Sharg look pretty awesome as well. Jessica Kholinne contributes popping and contrasting color work that injects additional life and vibrance into the comic.
Mech Cadet Yu #10 is another great installment in this BOOM! Studios series. Greg Pak and Takeshi Miyazawa have made a charming and enjoyable comic book here. The stakes are high, the characters are likable and compelling, and the art is great. This one earns another recommendation. Check it out.
[rwp-review-ratings id="0"]
[rwp-review-form id="0"]