New Ultimate Spider-Man Is Back In (Half) Black [SPOILER] Well, it's not Ben Reilly. So, sorry any of you who stocked up on Ultimate Spider-Man #61. But thematically we were in the right ball park. In advance of Ultimate Fallout #4's sale on Wednesday this week, USA Today has been given the scoop by Marvel who aren't quite sure why they are putting spoiler comics in spoiler bags anymore when they go and do something like this… We have an African-American president, so why not an African-American Spider-Man, too?

Revealed in Marvel Comics' Ultimate Fallout Issue 4, out Wednesday, the new Spider-Man in the Ultimate universe is a half-black, half-Hispanic teen named Miles Morales. He takes over the gig held by Peter Parker, who was killed in Ultimate Spider-Man Issue 160 in June.

In his first appearance, he simply breaks up a fight. But readers will learn the true origin of Morales and how he became the new Spider-Man when Ultimate Spider-Man relaunches in September with a new No. 1 issue.

"The theme is the same: With great power comes great responsibility," says writer Brian Michael Bendis. "He's going to learn that. Then he has to figure out what that means."
(Rich adds) This is important an attempt to break the white hegemony at the top of the superhero charts, where black leads just don't sell as well as their white counterparts, based as they are on work from the sixties which just weren't as ethnically diverse as we've come to expect from other forms of entertainment.
Whether Miles will apear in the new Ultimate Spider-Man cartoon, the article doesn't say. Bendis says he was inspired in part by Donald Glover's appearance in TV series Community dressed as Spider-Man, part of the actor's attempt to pitch himself in the movie role. USA Today quotes Bendis as saying;
"He looked fantastic! I saw him in the costume and thought, 'I would like to read that book.' So I was glad I was writing that book."
We also learn;
The creation of Miles Morales, a teenager with an African-American father and Hispanic mother, has been personal for his creators. Axel Alonso, Marvel's editor in chief, is of mixed cultures (his father is Mexican, his mother is British), and Bendis has two adopted daughters, a 3½-year-old from Ethiopia and a 4½-month-old African American.
---
---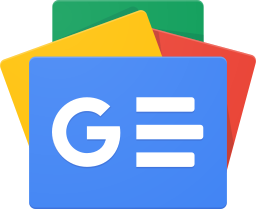 Stay up-to-date and support the site by following Bleeding Cool on Google News today!