Mercenary Hi-jinks And Corporate Conspiracy Run Amok In Northstarr
One of my finds at the recent MCM London Comic Con held at the Excel Exhibition Centre in the London Docklands last weekend was the book of one of the exhibitors close by to me, Madelaine Salvage, called Northstarr. The convention marked Salvage's first show as an exhibitor, and the first outing for her comic. So what better way to get in on it from the beginning than to, well, get in right at the beginning?
Salvage provided us some info on the comic and what to expect within its pages, as well as where you can get it now, outside of the comic cons.
Follow the Mercury Division, a team of elite mercenaries, and it's members Northstarr and Slash as they try to stop the TRF from controlling the known universe. A mission filled with manipulation, murder and a whole heap of foul language!

From sleazy bars in Mexico to the sleek halls of the TRF space station, Northstarr Acquisition will take you on a thrilling adventure from beginning to end.

Written by Madelaine Salvage and Bob Getty two new writers. Illustrated by Amrit Birdi who worked on other products such as the Username: Regenerated series.

Order it now at www.northstarrcomic.co.uk or follow us on Facebook, Instagram and Twitter at @northstarrcomic.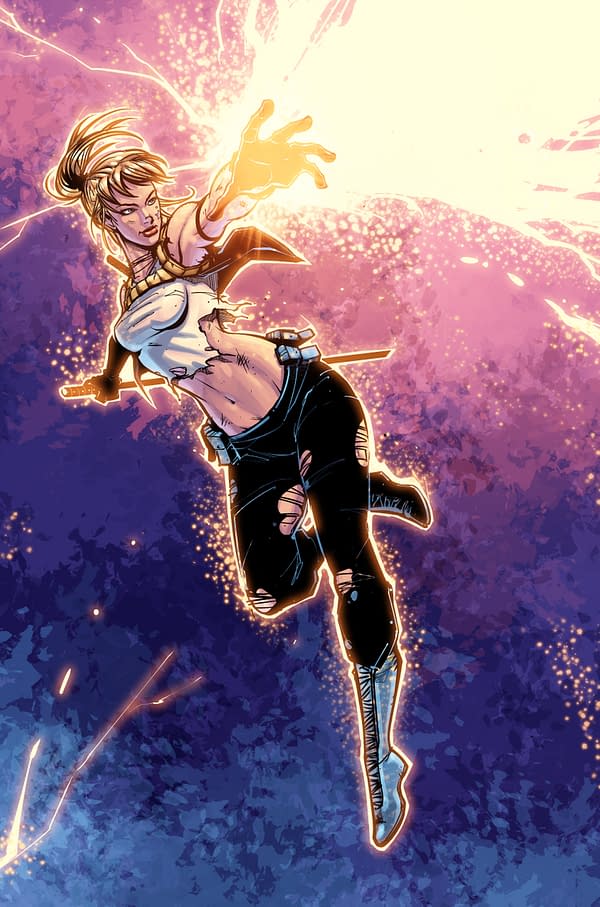 Starring a strong mercenary bad ass woman in a future world of corrupt corporations, questionable military actions, and a burgeoning superhuman interplanetary civil war, Northstarr aims big for a first time release.
Check it out at any of the links provided.