Mike Baron's The Badger Returns In February From Devil's Due/1First Comics Coming in February from the publisher with the most complicated name in comics, Devil's Due/1First Comics LLC is the return of The Badger, by Mike Baron, Jim Fern and Paul Mounts.
Originally created and published in 1983 by Baron, published by Capital Comics and then First Comics for seventy issues, the violent superhero comic then saw publication from Dark Horse, Image and IDW as well.
A Vietnam veteran and sexual abuse survivor with multiple personality disorders, The Badger was just one of the identities of Norbert Sykes, a vigilante who could talk to animals, who got involved with supernatural nastiness.
And in February it is a return to the new First Comics publisher by Baron with art by Jim Fern. And the main aim is to bring the character right up to date.
Fans have demanded it and now, at long last, the Badger returns! A brand new story ripped from today's headlines, from the inimitable Mike Baron! Badger as you've never seen him: Raw! Furious! Crazier than Randy Quaid! Jim Fern's art will astonish! With a killer variant cover by Paul Pope! Enter the badger? Is that something else David Cameron did?
Here are the other books out from Devil's Due/1First Comics LLC in February. RRH #5
(W) Orlando Harding
(A) Andres Esparza
(CA) Canaan White
It all seems to be crashing down on Sydney! As she prepares for a life and death struggle against the vicious werewolf clan, she knows in her heart that her plans of going to Prom are probably not all that realistic – but a girl can hope, can't she?
Item Code: DEC151261
In Shops: 2/10/2016
SRP: $3.99 THE SCRIBBLER SPECIAL COLLECTOR`S EDITION FILM LIMITED EDITION GN (MR)
(W/A/CA) Dan Schaffer
From the great Dan Schaffer (Dogwitch; Killdarlings). We're all part Yin and part Yang, but Suki's Yang is trying to get out! Witness the Siamese Burn, an experimental machine designed to eliminate multiple personalities. And it works! Suki is down to her last unwanted identity. But now she's losing time, and the machine is changing, doing something new – something that's going to turn her world inside out. And that unwanted identity, what do you do when it turns out to be you? Bonus material includes stills from the feature film starring Katie Cassidy (Arrow).
Item Code: DEC151262
In Shops: 2/10/2016
SRP: $19.95

THE WITCHFINDER GENERAL #3 (OF 6)
(W) Chris "Doc" Wyatt
(A/CA) Chris Grine
When prankster imps are detected roaming Independence Hall in Philadelphia, the new US Witchfinder General, Drew Jackson, is sent to round them up. Drastically outnumbered, Drew is forced to enlist the aid of "the Clockwork Minuteman" – a time-traveling Benjamin Franklin in a steampunk armor suit of his own invention. Together Ben and Drew have to seal the imps back in their home dimension.
Item Code: DEC151263
In Shops: 2/17/2016
SRP: $3.99 ZEN THE INTERGALACTIC NINJA: HARD BOUNTY #5
(W) Steve Stern
(A/CA) Marat Mychaels
Zen teams up with Leeta to capture Quicksilver and Palomar, but when the female bounty hunter tangles with Palomar's assassin, the result is ultimately deadly. Can Zen finally capture his quarry? And if he does, can he actually deliver Palomar to Teela Morava? Marat Mychaels' spectacular art gets better and better!
Item Code: DEC151264
In Shops: 2/24/2016
SRP: $3.99
---
---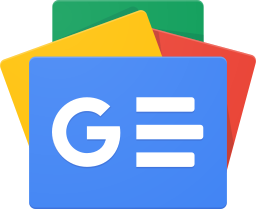 Stay up-to-date and support the site by following Bleeding Cool on Google News today!