Posted in: Comics | Tagged: Comics, entertainment
---
Milo Manara And Frank Cho To Give Italian Comic Con Lecture About Women
Set your offense phasers to overload.
Milo Manara is the man whose covers for Marvel Comics, specifically that of Spider-Woman, launched a thousand headlines. And, when criticised over his work, replied,
It's not my fault if women are like that. I just draw them. It's not down to me that I've done so: the creator– let's just say – is a much more "important" factor, for those who have faith. On the other hand, for evolutionists (including me), women's bodies have taken this form over millennia in order to avoid the extinction… If you go on a beach now, you will see girls who have skimpy swimwear, which allows you to fully 'read' the shape of their bodies. Of course, for some it can be a disturbing image, but not for me.
Frank Cho is an artist who has also been criticised for his portrayal of – and attitude to – women. He told Bleeding Cool, about his then-upcoming gig on Wonder Woman variant covers for DC Rebirth.
As a life-long liberal Democrat and advocate for free speech and equal rights, it fascinates me to see when ultra-liberals become ultra-conservatives where they see injustices everywhere and cease to see reason, and start oppressing people who they disagree with. Thanks to the social media, we have entered into a dangerous era of Salem witch trials where no one is safe. Everything is being attacked everywhere in this hypersensitive atmosphere: The movie Grease (Sexualizes teenagers), Road Runner cartoons (Violence against animals), Game of Thrones. (Promotes rape and injustices against women.) The list goes on.

I have a huge female fan base. They are absolutely wonderful and they don't share the hateful political views of Mary Sue and Comic Alliance sites. If you look at the various message board postings, you'll see multitudes of positive notes of support for me and my art, especially for my Wonder Woman cover project. Let's face it, I was built to draw Wonder Woman. I'm a huge Lynda Carter fan. I fell in love with her when I first saw her Wonder Woman TV show as a kid. In many ways, Lynda Carter is still the main source of inspiration when I draw women.
That was before he quit the gig after the comic's writer Greg Rucka enacted death by a thousand notes. And who drew a parody of the Manara cover, featuring Spider-Gwen, to comment on online outrage.
Wow. What a crazy couple of days it has been. My parody cover sketch of Spider-Gwen aping the infamous Manara Spider-Woman pose sent some of the hypersensitive people in a tizzy.

To be honest, I was amused and surprised by the uproar since it was, in my opinion, over nothing. It's essentially a small group of angry and humorless people ranting against my DRAWING of a pretty woman. It's utter nonsense. This world would be a better and a happier place if some people just grow a sense of humor and relax.

Now, I'm getting bombarded by various bloggers asking for an interview addressing this "scandal". Instead of me wasting my breath and precious time over this non-issue replying to all the interviewers, I've drawn another cover sketch in response which will, hopefully, answer all the questions.
So. The big question is… what if Milo Manara and Frank Cho teamed up?
This weekend they are. As part of the LUCCA comic and games arts festival in Tuscany, Italy next weekend, which has an audience of a quarter of a million, they are giving a joint interview and lecture on October 31st, 1:00pm, at the San Girolamo Auditorium.
The main topic of the lecture?
Women.
Frank Cho, Milo Manara E Le Donne – Un Dialogo Tra Due Maestri.
Frank Cho è capace come pochi altri artisti di evocare la figura femminile a cui ha dedicato buona parte della sua carriera. Al pubblico italiano racconterà il suo punto di vista sulle donne e sui fumetti che le ritraggono a cominciare dalla sua serie Liberty Meadows.
Which translates as
Frank Cho, Milo Manara And Women – A Dialogue Between Two Masters.

Frank Cho is capable like few other artists to evoke the female figure who has devoted much of his career. The Italian public will discuss his perspective on women and comics that portray starting with his series Liberty Meadows.
There will be letters….
---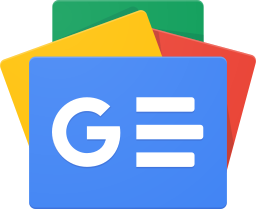 Stay up-to-date and support the site by following Bleeding Cool on Google News today!