Ms Marvel Makes The Angoulême Official Selection For 2015 As Well As Outcast, Nimona, Letter 44, Saga And More
Angoulême have announced their Official Selection for 2015, what they consider the best comic books published in the French language for the last year.
It is probably the most prestigious comic book award in the world.
And this yearit seems to have a record number that were originally published in the English language, including Saga, Letter 44, Can't We Talk about Something More Pleasant, Doctors, Arsene Schrauwen, Killing And Dying, Spirits Of The Dead, Nimona, Calling Doctor Laura, Outcast, Here, and Ms Marvel in the Official List.
There is also Southern Bastards in the Crime section, and Barnaby in the Heritage.
No news of the Grand Prix nominations… yet.
Ajin tome 1 – Semi-humain
Allo, Dr Laura ? Mémoires graphiques
L'Arabe du futur tome 2 – Une jeunesse au Moyen-Orient (1984-1985)
Arsène Schrauwen
Carnet de santé foireuse
Catharsis

Cher pays de notre enfance – Enquête sur les années de plomb de la Ve République
Chiisakobe tome 1
Combats
Doctors
"En temps de guerre
Esprits des morts & autres récits d'Edgar Allan Poe
Est-ce qu'on pourrait parler d'autre chose?
Une étoile tranquille – Portrait sentimental de Primo Levi
La Favorite
La Fille de la plage tome 1
Fin
Hans Fallada – Vie et mort du buveur
Hiver rouge
Ici
Les Intrus
Joker
Letter 44 tome 1 – Vitesse de libération
Megg, Mogg & Owl 2 – Magical Ecstasy Trip
Mortelle Vinasse
Ms. Marvel tome 1
Murderabilia
Nimona
Outcast tome 1 – Possession
Un Père vertueux
Paci tome 3 – Rwanda
Le Piano oriental
La Renarde
La République du catch
Saga tome 4
Tel qu'en lui-même enfin
Tu mourras moins bête tome 4 – Professeur Moustache étale sa science !
Tumultes
Unlucky Young Men tome 1
Vive la marée !
Crime Section – Polar

Inspecteur Kurokôchi tome 1


Olympia


Southern Bastards tome 1 – Ici repose un homme


Tungstène

Undertaker tome 1 – Le Mangeur d'or
The Youth Section
Alcibiade

Dad tome 1 – Filles à papa

Le grand méchant renard

Le jardin de Minuit

A Silent Voice tome 1


Tempête au haras

Ulysse Wincoop tome 1 – Le dernier des Sioux

Victor et Clint
Violette autour du monde tome 1 – Ma tête dans les nuages

L'insubmersible Walker Bean tome 1
The Heritage Award
Barnaby

Cette ville te tuera

Hergé – Le feuilleton intégral tome 11 – 1950-1958

L'homme au landau et autres histoires
La Maison aux insectes
>
Père et fils – Vater und Sohn – L'intégrale
Simon du Fleuve – Intégrale 1
---
---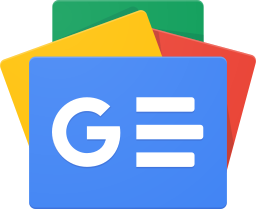 Stay up-to-date and support the site by following Bleeding Cool on Google News today!