My Favourite Reference In The New League Of Extraordinary Gentlemen Comic
The final chapter in the League Of Extraordinary Gentlemen: Nemo story came out last week in the UK from Top Shelf Publications and Knockabout. Nemo: River Of Ghosts starring the daughter of Captain Nemo, Janni, taking on his role in the world and aboard the Nautilus. We saw the time of her birth, now we reach her end times, in the nineteen-seventies.
Which also means a touch of exploitation, perhaps. The League version of Nazi from Chaplin's Great Dictator, merging with the remnants of the Big Brother government, getting up to world-challenging mischief in the South Americas, with plenty of female flesh on display in the process.
As ever we get a rollicking tale of derring-do upon the high seas and the high land, which is also chock full of references to other literary and not-so-literary works. Including what is probably my favourite to date. But might need a little explanation for some. I probably haven't got it all myself.
Just as with Captain Nemo and Pirate Jenny, Alan Moore and Kevin O'Neill are expert at marrying up existing characters from different genres and tales to one continuity. Such as Janni's bodyguard, Hugo.
He seems to represent a number of characters, firstly the Irish mythological figure of Cú Chulainn, who defended Ulster against invading armies single handedly, famed for his battle frenzies, and who would one day inspire the 2000AD character Slaine. But he is also Hugo Hercules, dubbed by many as the first comic book superhero. Created by William HD Koener in 1909, and running in the Chicago Trubune, this Hugo was a man of extraordinary strength. And in Nemo: River Of Ghosts, we discover that he killed Hugo Danner, the protagonist of the novel Gladiator and inspiration for Superman, at the behest it seems of Doc Savage's father, Clark Savage Sr. But it's not Hugo Hercules/Cochlane, I'm as interested in as much as his son. In Cactusville. Cactusville was the setting for the British comic strip Desperate Dan that ran in the weekly Dandy comic book from 1937, the same year that spawned Superman. A comedy Western about a hulking brute of a man living in Cactusville and, for a town so far away in time and place, it did seem peculiarly British. As this strip demonstrates. Either way, Desperate Dan clearly seemed to inherit his father's taste for food – the cow pie. Which, doesn't go down quite as well on a submarine staffed by a number of certain sailors… This is what makes the book wonderful for me. Not only do you get a rich, layered, clever adventure story that reflect traditions and inspires new ones, but you then get to go as far down the rabbit hole as you want in terms of all the literature it encapsulates. And Nemo: River Of Ghosts, published by Top Shelf and Knockabout for $14.95 or £9.99, is no exception. [youtube]https://www.youtube.com/watch?v=lc7dmu4G8oc[/youtube]
[youtube]https://www.youtube.com/watch?v=gNgIY1EAW6w[/youtube] Comics courtesy of Orbital Comics, London. Planning an Irish exhibition of comic books featuring the work of Nick Roche, Stephen Mooney, PJ Holden and Will Sliney.
---
---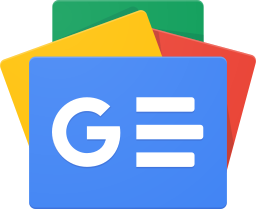 Stay up-to-date and support the site by following Bleeding Cool on Google News today!