New Challengers #3 Review: It's Krunch Time
The original Challengers of the Unknown have arrived at Challengers Mountain and just killed the Prof—even though the Prof is with them. The New Challengers don't know what to make of the situation, but they aren't happy about the old Challengers demanding they stand down. Thankfully, this new Prof somehow heals from a bullet to the head, and he explains the situation to both team. He then sends the New Challengers to Skartaris, Meanwhile, we learn of Krunch's past and his association with the Dingbats of Danger Street in Metropolis.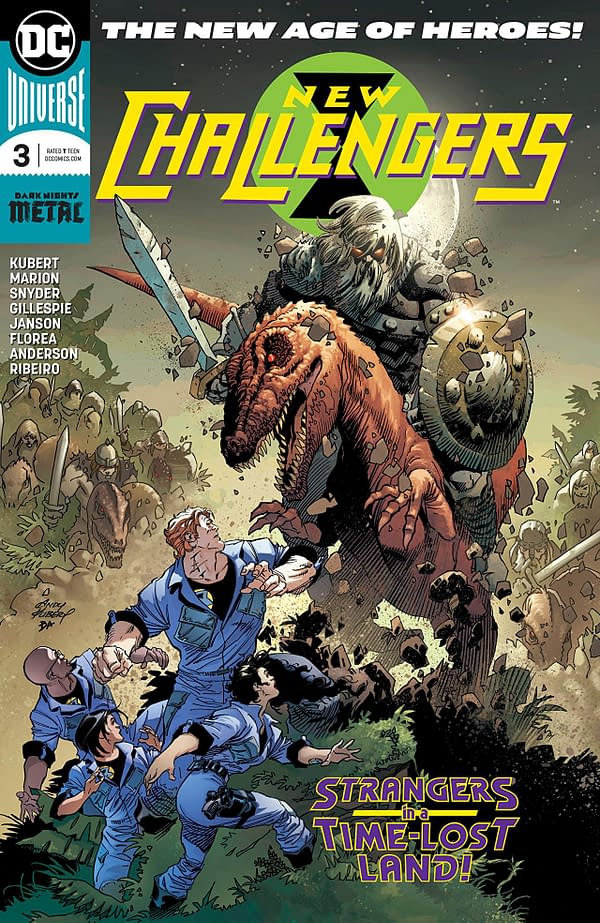 The story of the New Challengers continues to complicate with the arrival of the original Challengers of the Unknown. There is clearly far more going on than the Prof even reveals in this issue, and it may be more nefarious than anyone can imagine.
Like last issue, the backstory provided for one of the New Challengers is the real treat of the issue. Krunch is more than just a bruiser, and his backstory is pretty damn compelling. He's far from a perfect person, but I can't help but feel for him and his relationship with his dad.
The trip to Skartaris provides a chance for a classic Challengers of the Unknown story, though we don't get very far before the book returns to Challengers Mountain and then concludes.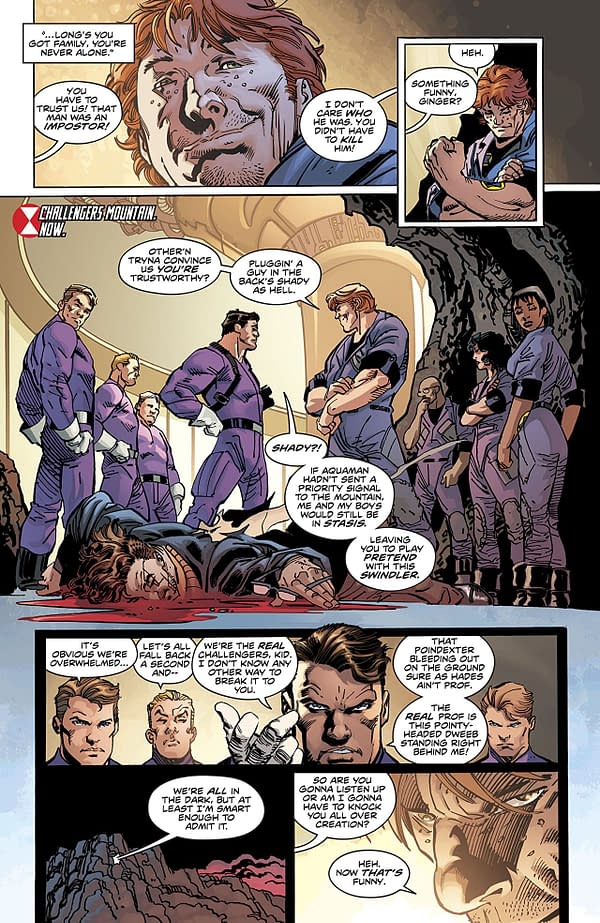 Andy Kubert and V. Ken Marion split the artwork on this one, and both provide a nice grit through their line-heavy style. Both artists' work compliments the other quite well, and the book keeps a consistent style throughout as a result. Brad Anderson and Dinei Ribeiro provide the color work, and they do keep the book vibrant and appealing with a well-balanced palette.
New Challengers #3 continues to build my curiosity about the mystery at the heart of the story. Mix that with good characters and solid artwork, and you have a book worth a recommendation. Check it out.